The Razer comes with new Chewing Gum
The company is best known for its PC gaming peripherals, Razer has announced a new partnership with Wrigley's to launch 5 gum packet. Yeah! You read that correct, a new chewing gum product. The new product is called 'Respawn'. 5 gum packet is a fortified chewing gum with the marketing strategy of introducing it as a way to boost gamers' reaction time and focus. The gum includes a wonderful, incredibly common stimulant known as caffeine and has some B vitamins too. The new product comes out with a tag line of – CHEW. FOCUS. WIN.
Is the product different from the existing?
You can easily find caffeinated chewing gum in stores which says nothing new with this idea of fortified gum. It could also be found online and consumed as a faster & less calorically-dense alternative to coffee or any other caffeinated substances. Respawn comes with a new packaging reminiscent of old school 5 gum marketing for the fortified gum.
Flavors, Content, and Quantity Available
There are 3 flavors offered by RESPAWN by 5 namely- Pomegranate Watermelon, Cool Mint, and Tropical Punch. The gum includes green tea extract and is sugar-free. And the B vitamins are also added namely- niacin (B3), B5, B6, and B12 vitamins. There is a total of 15 sticks per pack and it comes in a packet of 10 leading to a total of 150 sticks. It's still unclear the ratio being kept between how much caffeine is imparted by the green tea extract.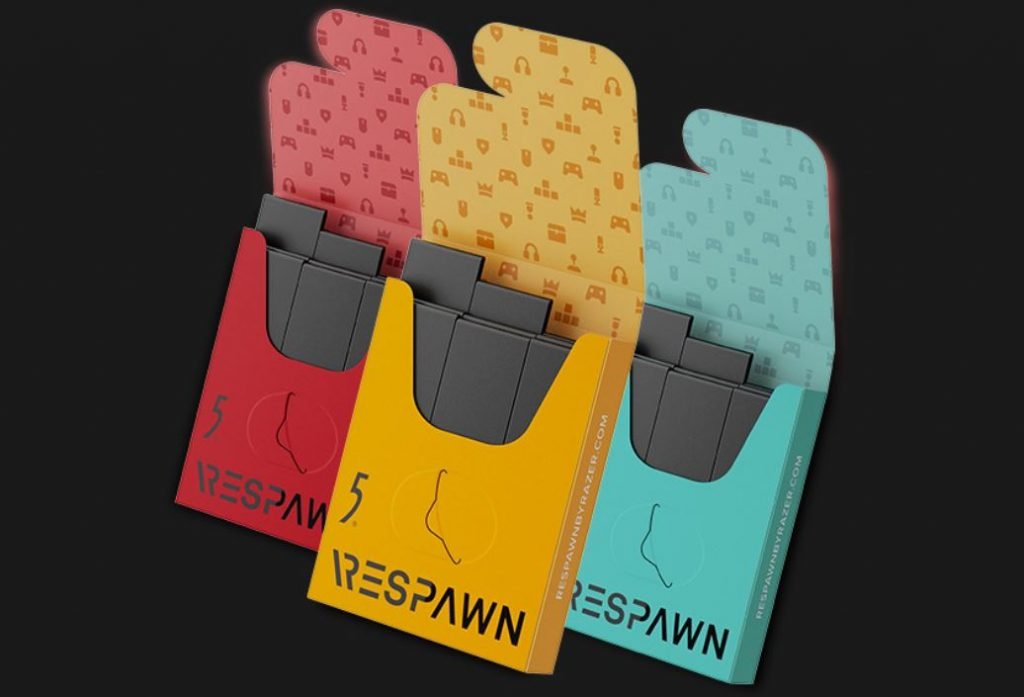 Respawn aims High Mental performance
Sean Driscoll, Senior Product Evangelist for Respawn Ltd. stated that RESPAWN was created to address the clear market for food and beverage products in gaming that help players maintain focus and mental agility during gameplay, without the intense rush provided by many energy products.
This gum is the latest item in the product line of Respawn and is the successor of previously launched 'mental performance' drink mixes and game-themed shaker bottles with the same branding.
Pricing and Availability
This gum would be available to the online Razor store and also at some of the retailers. The new product will be available from Available for purchase on September 8, 2020. The pricing of the gum is as follows:
– $2.99 USD per 15-stick pack
– $27.99 USD per 10-pack tray (150 sticks)