Amazon's New World is Crushing GPUs
While many gamers are enjoying Amazon's New World's private beta, many with RTX 3090 graphics cards are having their gaming rigs wrecked when playing the next MMORPG. Users paid over $2000 US to get their hands on NVIDIA's top graphics card, yet a $40 US game rendered it unusable.
According to reports (first noticed by Windows Central) on the New World subreddit, launching New World with an RTX 3090 can cause it to completely fry, prompting people affected to contact the makers for refunds or replacements. The problem appears to be affecting EVGA RTX 3090 cards more than other GPUs, while users of other variants of the RTX 3090 have noticed overheating and dangerous power spikes as well.
Developers still to Respond
The New World team has yet to acknowledge the problem or offer any guidance on how to prevent it or solve it. Many people who are having issues claim that the lobby is to blame, with ridiculous FPS spikes for long periods of time causing GPU temperatures to rise to dangerous levels, causing hardware problems.
Others, on the other hand, say they're getting into a game and playing for a time before things get serious. V-Sync and FPS caps, for example, do not appear to be working.
Update: An Amazon Games spokesperson has provided a statement below to Windows Central,
"The New World Closed Beta is safe to play. In order to further reassure players, we will implement a patch today that caps frames per second on our menu screen. We're grateful for the support New World is receiving from players around the world, and will keep listening to their feedback throughout Beta and beyond."
Where is the Problem?
Overall, this is a strange issue, and maybe Amazon and EVGA will be able to figure out what's causing it (players theorise that the menu screens don't have an FPS cap, causing GPUs to render at 9000+ FPS). If you own an RTX 3090, I strongly advise you to wait until Amazon and EVGA issue an official statement on the situation and ensure that the problem has been resolved before playing New World.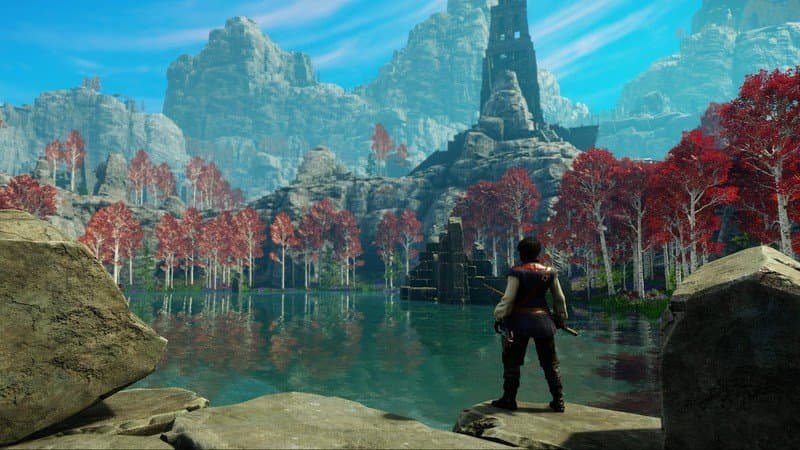 If you decide to play the game, you could be fine, but I wouldn't chance it, especially because the RTX 3090 is extremely expensive and in low supply. Notably, the RTX 3090 isn't the only graphics card that's having problems, but it's by far the most well-known and pricey.
New World's Availability and Pricing
New World is currently available for sale for $40, and is set to launch on Windows 10 on August 31. (and Windows 11). Preordering, in particular, grants you access to the closed beta.
With this game, Amazon hopes to provide a high-quality MMORPG experience to PC gamers all around the world, though whether the game has the depth to compete with the greatest PC titles on the market remains to be seen.