ASUS refreshes ROG Phone 5 with Snapdragon 888 Plus
Shortly after the ROG Phone 5, ASUS released the ROG Phone 5s and ROG Phone 5s Pro, which are more powerful variants of the ROG Phone 5. One of the most notable differences is that both variants use Qualcomm's Snapdragon 888 Plus SoC.
There are a few changes between the two SoCs, the most notable of which is that the 'Prime' core runs at 2.995GHz rather than 2.84GHz. The Hexagon 780 DSP and AI Engine have also been improved by Qualcomm.

In terms of the changes made to ASUS' ROG Phone 5s and 5s Pro, the Taiwanese company increased the touch response rate from 300Hz to 360Hz, making both flagships more responsive than before. In terms of design, the ROG Phone 5s Pro features a ROG Vision display as well as two additional touch sensors on the back.

Design remains the same
Apart from that, there hasn't been much of a difference between the two. Both the ROG Phone 5S (Phantom Black or a glossier Storm White) and ROG Phone 5S Pro (Phantom Black) have 6.78-inch AMOLED displays with Full HD+ resolution and a 144Hz refresh rate. If you buy the ROG Phone 5s Pro, you can receive up to 18GB of LPDDR5 RAM, but the ROG Phone 5s is restricted to 16GB RAM, which isn't a big deal for most people. There's also a 3.5mm audio jack, ultrasonic AirTrigger buttons, and a fingerprint scanner hidden beneath the display.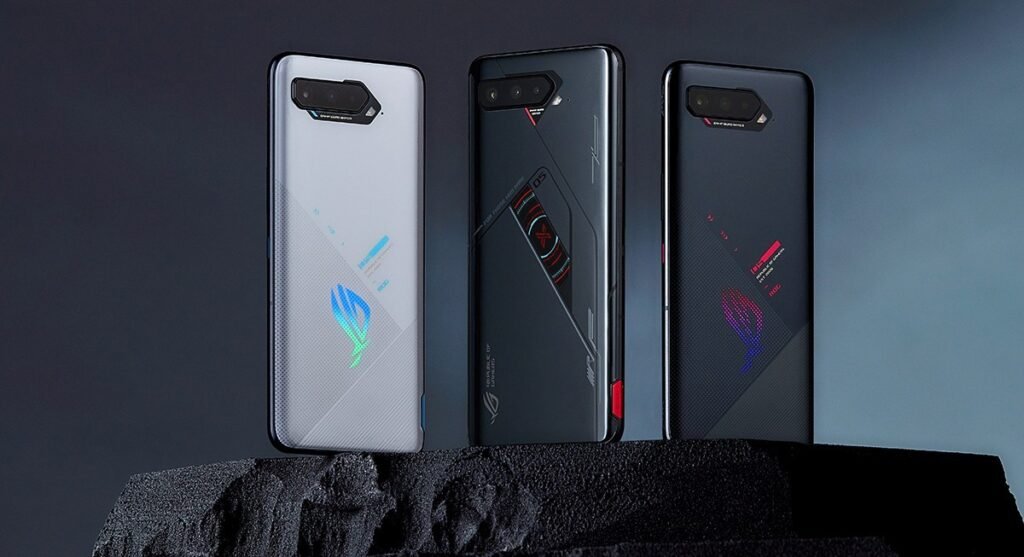 Both flagships have triple back cameras with a 64MP primary sensor, a 13MP ultrawide-angle camera, and a 5MP macro device for photography. A 24MP front-facing camera sits on the front, and a large 6000mAh battery with 65W fast charging capability is beneath the hood to keep everything running. In addition to the existing 60Hz, 120Hz, and 144Hz refresh rate modes, ASUS has added a 90Hz refresh rate mode. When you want to save battery life while still getting buttery-smooth scrolling and navigation, having a 90Hz option is ideal.
ASUS says that the ROG Phone 5s series will replace the existing ROG Phone 5 when stock dries. However, the company has not detailed that pricing and availability for global market just yet. The ROG Phone 5 currently starts at $999.99 in the U.S., €799 in the Europe, Rs. 49,999 in India.