Back in 2015, when Microsoft launched the new Windows 10, it also unveiled the Edge browser set to replace the old and sluggish Internet Explorer. You may have listened to some jokes that Internet Explorer's only function is to download Google Chrome and after that, it has literally no job. thus, when the new browser was launched, it was a great step and users welcomed it.
But as time passed, it did not return the response Microsoft wanted because of the weird design and fewer features as compared to Chrome browser. Even some websites complained about the compatibility issues they had with the Microsoft rendering engine.
One can say that when it comes to browsers, Microsoft hasn't had the best reputation. But in 2018, Microsoft took the big step and announced they would be back soon with the all-new Chromium-based Edge browser.
Performance
When it comes to performance, definitely edge is the best in terms of power management, CPU management, power usage and power consumption over time. As shown in the figure, with the same usage, Chrome needs more CPU usage and is more "RAM hungry" and "power-hungry" and it has more chances to crash if your system has less RAM or around 4 GB. Thus, Edge is more stable and does better management of resources.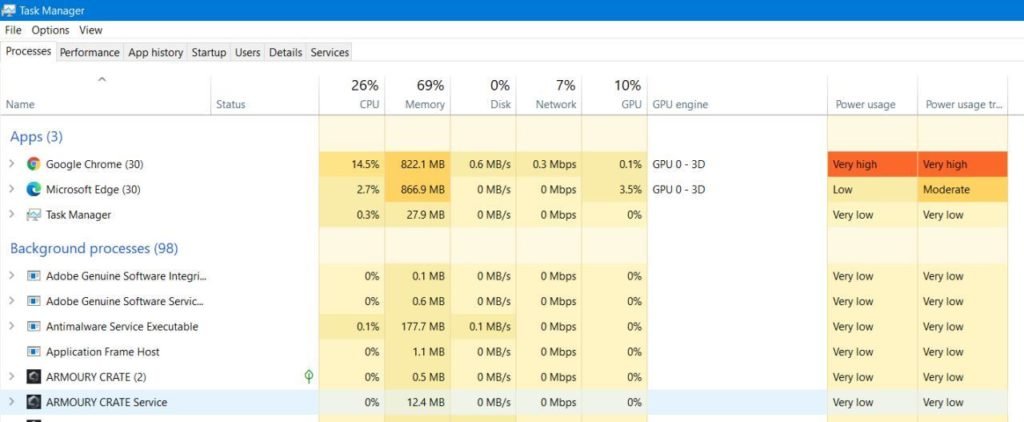 CROSS-PLATFORM AVAILABILITY
You can find Chrome on every platform like Windows, Mac, Android, IOS but Edge is also available not only for these platforms but also for ARM-based Window PC's and it is going to be the default Windows 10X browser and in the latest updates Microsoft is soon going to replace the old Edge browser with this new one.
USER INTERFACE
Google Chrome and Edge both have a pretty nice interface. Chrome adds a most used link to the opening tab/ default tab but you can customize that. Edge counters this by using 4 different modes on opening tab like focused, inspirational, custom and informational which is just lovely.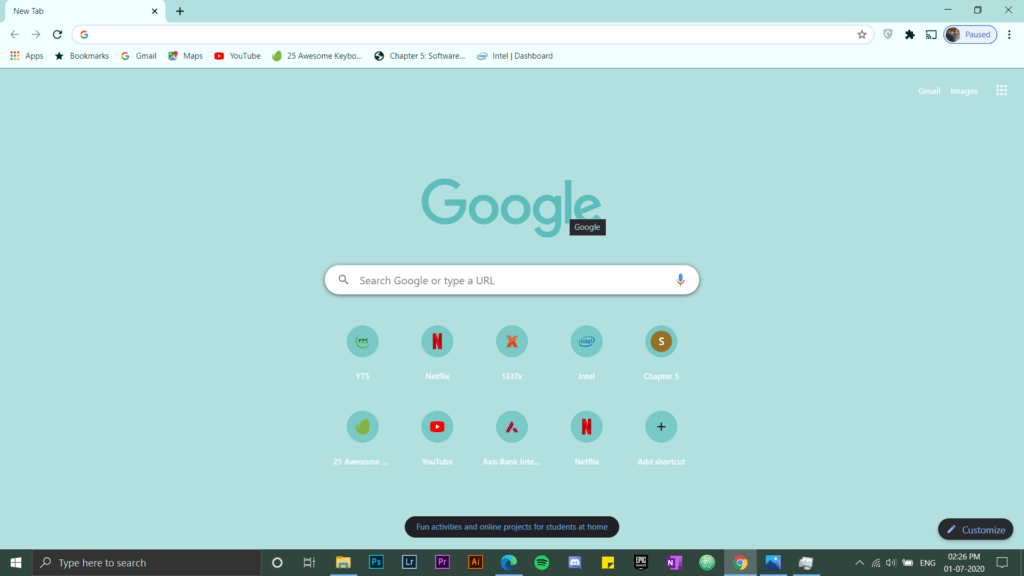 FEATURES
In terms of features, both are just exact opposites. You can find multiple extensions from the Chrome Web Store for Google Chrome. In Microsoft Edge browser, you can have Edge add-ons but apart from that, you can download extensions from Chrome Web Store as well. The thing that makes difference is the "Read Aloud" and "Immersive reader" features in the new Edge browser.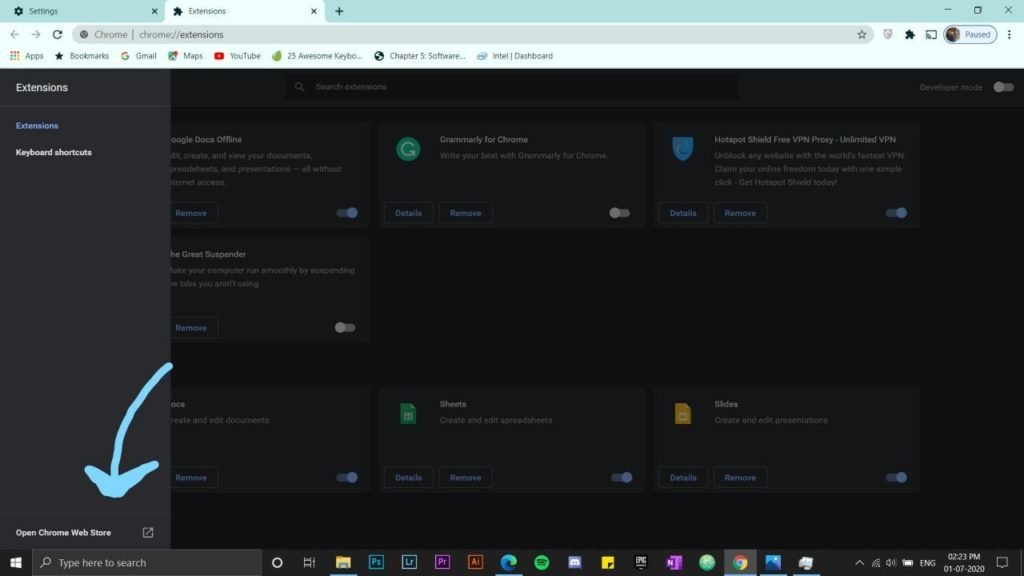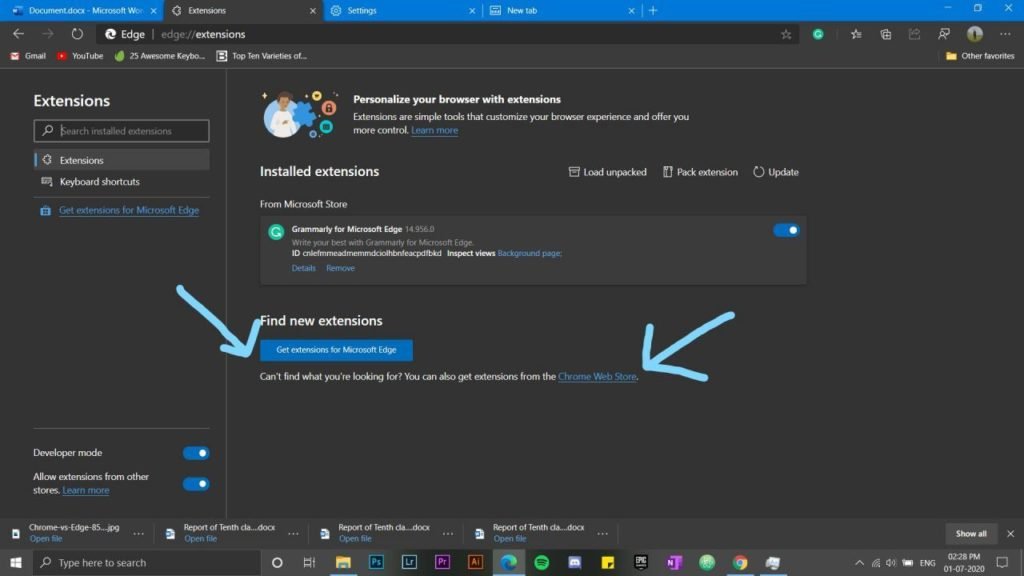 SECURITY
In every 6-7 months, new security patches are released by Google for making bug fixes and settling security issues and it provide standard and enhanced protection. Edge also has a nice feature of selecting the kind of security you want for the browser like basic, balanced, and strict which is pretty cool.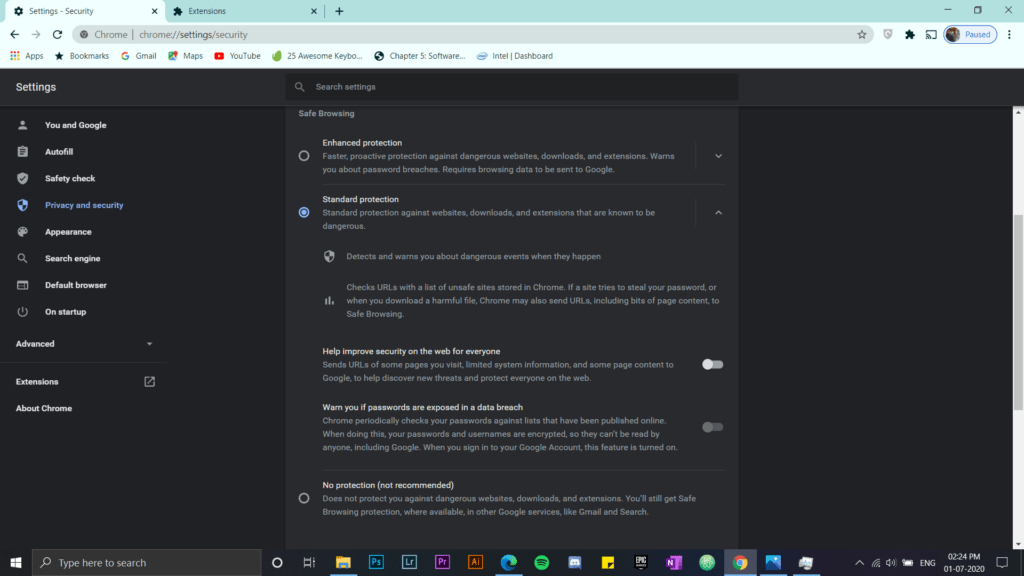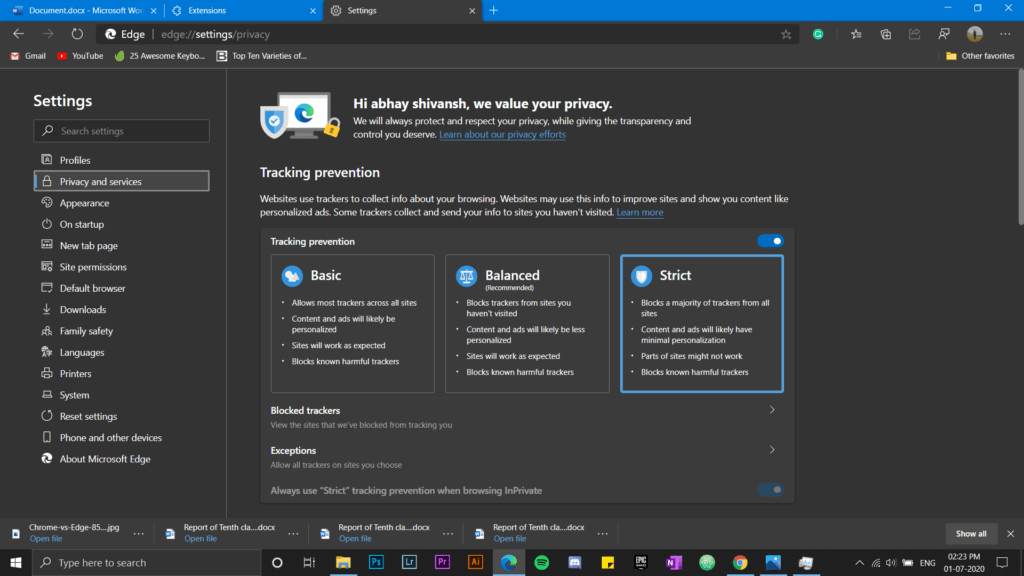 Final Word
Though both are pretty same, so for the first time I used the new Edge browser I almost forgot that I'm not using Chrome and some features, to be honest, are really insane and even for writing this article I'm using the Edge browser(though I was using Chrome for the last 5 years). But when it comes to popularity, Chrome has an advantage as it is the most trusted browser and has around 60-70% users when it comes to PC and for the Microsoft Edge, it is a long way to reach that milestone.