The Pixel Fall event ended with an official announcement of Google Pixel 6 and Pixel 6 Pro with all its specifications, prices, availability disclosed with complete confirmation, looking exactly the way it was expected.
This article will cover all the details about the latest launched new Google Pixel 6 and Pixel 6 Pro imparting light on all its attractive features.
Specifications of Google Pixel 6
Beginning with the new Google Pixel 6, the major highlights of this smartphone are its new Tensor Soc, 50 MP primary camera. Talking about the same in detail, the specifications are as follows:
The Pixel 6 is designed to be light-weight (207g) with a 6.4 inch AMOLED display with a refresh rate of 90Hz.
Bringing better photography experience, this Pixel 6 features balance adjustment, magic eraser and face unblur with upgrading front camera to 8MP f/1.8 Samsung GN 1 primary camera, secondary of 12MP f/2.2 ultra wide camera, 114 degree FOV.
It's striking two tone design and gorilla glass victus makes it a more attractive model than all others.
Moreover talking about the battery and charging, it consists of 4600 Mah battery with 30W fast charge and 21w wireless fast charge.
Pixel 6 chipset is paired with 8GB of RAM, powered by Google's in house Tensor chip and flash storage of 128GB or 256GB.
The pixel 6 really makes its own impact with features like ultraband connectivity,the optical under display fingerprint sensor, stereo speakers ,IP-68 dust and water resistance.
Specs of Pixel Pro 6
On the other hand, the Pixel event also officially introduced the pro model Pixel-6 Pro that is the next we will cover. The Pixel-6 Pro specifications are as follows:
Similar to Pixel-6 ,this Pro model is also designed light weight (210gm) but with a display of 6.71inch LTPO amoled and a whopping 120hz refresh rate
Protection seems to be a priority for the Pro Model and so the gorilla glass Victus is on the front as well as back.
The Soc of Pro model comes with Google Tensor octa core dubstep and Titan M2 security chip.
Compared to Pixel-6 ,this Pro model differs in terms of camera. As Pixel-6 features dual camera but the Pro model consists of triple camera with specifications of 50MP/1.8 samsung GNI primary camera, secondary having 12MP, 12.2 ultra wide camera, 114°FOV and the tertiary with a 48MP telephoto 4X optical zoom, 20X digital zoom.
Whereas the front camera has 11.1MP F/2.2.
The Pixel-6 Pro has a 5000Mah battery with a 30W fast charger and a 23W wireless Charging
On a software front Pixel-6 and Pixel-6 Pro were near stock versions of Android-12. Also Google promises 3-year of OS update and a 5-years of security update.
Tensor Chipset
Google Pixel 6 and Pixel 6 Pro, both are powered by an in-house Tensor chipset. Well, this Google Tensor chip is built into three cores as 2x Arm Cortex-X(2.80 GHz), 2X Arm Cortex-A76(2.25 GHz), 4X Arm Cortex-A55(1.80 GHz).
Moreover, the Google Tensor chip has Arm-Mali G78 MP20 GPU and LPDDR5 RAM. Leaning heavily on Samsung's technology with a modem of 4GLTE 5G Sub-6 GHz and mm-wave and a 5nm of processing.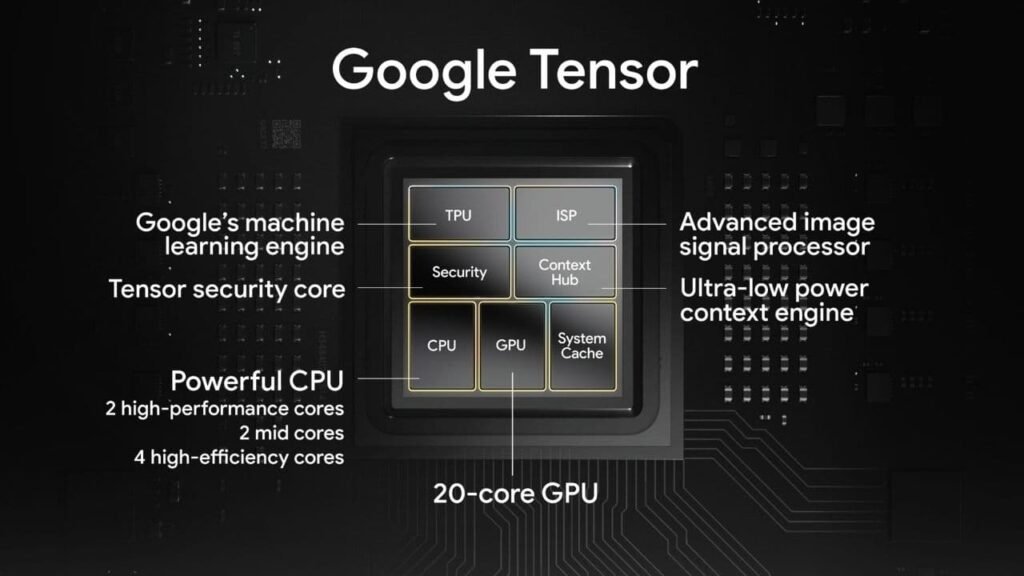 Price and Availability
The Google Pixel 6 pricing begins at $599, whereas for Google Pixel 6 Pro, it starts at $899. Both models could be pre-ordered from 19th October and the shipping will begin from October 28.
Also, the Google Pixel 6 comes in 3 colors: Sorta seafoam, Kinda Coral, Stormy Black, and the Pixel Pro 6 models are available in Cloudy White, Sorta Sunny, Stormy Black (in France the model of Pixel 6 Pro will be available only in stormy black color.
Where to buy it from? So, these latest launched Pixel models, for now, will be available for pre-order in the 9 regions only which are as follows – Australia, Canada, France, Germany, Japan, Taiwan, UK, US, Republic of Ireland and can be bought from Best Buy, Amazon, Walmart, Costco, Google Store, and others online stores.
Other announcement made at Pixel Fall Event
Android 12
First thing first, Android 12 is now rolling for Pixel smartphones only (including the Pixel 3 series and later) and will launch for other OEM smartphones sometime in near future.
Also, Google addressed features that will remain exclusive to Pixel 6 due to the AI capabilities of the Tensor chip including "Live Translate," "Direct my Call," and "Wait Times".
Pixel Pass
Pixel Pass seems to be Google's response to Apple One, which bundles a smartphone, guaranteed biannual upgrades, plus access to YouTube Premium, Google Play Pass, and the 200GB Google One tier alongside an optional protection plan for as low as $45/month.
One can have Pixel Pass only if they have bought Pixel 6 or 6 Pro directly from the Google Store. And unfortunately, it is only available in the US.
Snapchat x Google Pixel
Google has announced that it has partnered with Snap Inc. to bring exclusive Snapchat features to the Pixel 6 series.
The first feature is "Quick Tap to Snap", which lets a user double-tap the back of their smartphone to open Snapchat straight on the lock screen.
More Pixel-first features are coming soon.
Pixel Stand 2nd Gen
Made of approximately 39-percent recycled materials, Pixel Stand 2nd Gen measures 4.5-inches tall and weighs 383.6g, possibly due to the built-in cooling fan and support for up to 23W fast charging. It also supports up to 15W for other Qi-certified devices.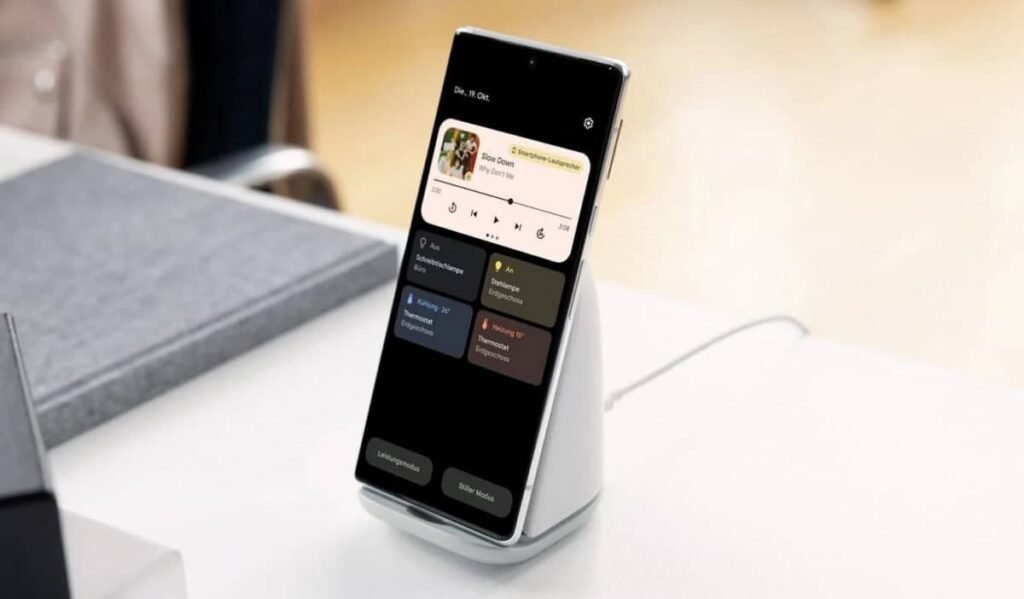 Along with all this, the new White-colored Pixel stand offers an automatic and a manual mode to control the active cooling fan.
The new Pixel Stand let you choose from three modes to charge your phone from:
Optimized: This optimizes charging based on your usage, and it's recommended for most situations.
Max: This charges the device as rapidly as possible due to which the built-in fan may be louder at times.
Quiet: As the name suggests, this mode minimizes noise by limiting fan speed. However, this may result in slower charging speeds.
Pixel Stand 2nd Gen, priced at $79, still hasn't an official release date yet and is listed as "Coming Soon" on the Google Store.