Panasonic Teamed up with Square Enix
Panasonic has teamed up with Square Enix, a Japanese game company, to unveil a new SoundSlayer neckband gaming speaker designed exclusively for gamers at Gamescom 2021, which provides surround-sound, immersive listening without the need for headphones.
Though headphones can bring you far closer to the sounds of combat than, say, external speakers, long-term gamers may have strain and heat issues. Panasonic's SC-GN01, SoundSlayer Wearable Immersive Gaming Speaker System, is worn around the neck and rests on the shoulders, so there should be no concerns with comfort.
Using four strategically positioned full-range speakers with neodymium magnets and a "high-performance signal processor," the 244-g (8.6-oz) device envelops the user in a sweet spot of "realistic surround sound." It's not wireless and will require USB power, as well as cabled audio connections to consoles, PCs, and other devices via a 3.5-mm jack or USB, depending on the gaming device.
SoundSlayer SC-GN01 comes with three sound profiles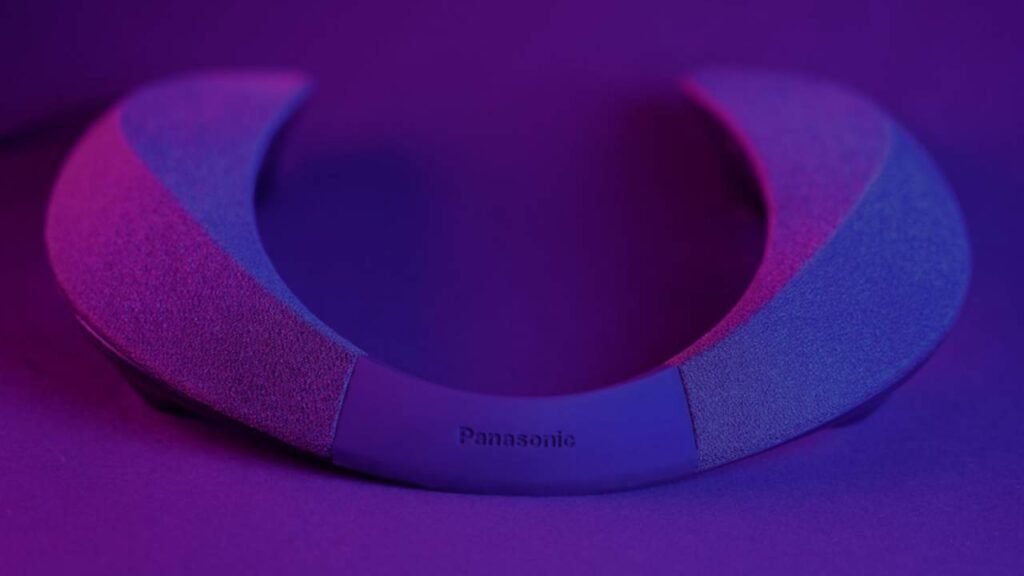 There are three sound profiles built particularly for gamers, as well as noise- and echo-canceling twin MEMS microphones for clear, natural communication. One sound style is best suited for role-playing scenarios such as Final Fantasy XIV Online, while an FPS (first-person shooter) profile offers "precise audio placement so users can detect small sounds, such as footsteps," and the Voice option improves dialog clarity in adventure games.
Panasonic hasn't forgotten about other types of users, either, and has added a music mode as well as a movie mode.
In October, the SoundSlayer Wearable Immersive Gaming Speaker System will be available for purchase. The price in the United States has not yet been announced.