At its Galaxy Unpacked event, Samsung added the next chapter in mobile innovation by officially announcing Galaxy Z Fold 3 and Samsung Galaxy Z Flip 3 along with a pair of smartwatches and earbuds. Both new foldable phones come with a water-resistant IPX8 and have the latest with Corning Gorilla Glass Victus protection. The Galaxy Z Fold 3 also carries S Pen support, which is first in the company's foldable phone portfolio.
So, without wasting any more time let's take a closer and detailed look at the specs and features of these two foldables:
Galaxy Z Fold 3
Although foldable smartphones are no longer cutting-edge technology, they are still striving to match the performance of standard smartphones. With the Galaxy Z Fold 3, Samsung takes the biggest step yet toward a robust foldable.
Here's everything you need to know about it.
Prime Specs
The Galaxy Z Fold 3 is a "book-style" foldable, like its predecessors with the same "Fold" name. That means it features an external "cover" display that functions similarly to a standard smartphone but unfolds vertically to show a larger interior display.
With a 6.2-inch outer panel and a 7.6-inch inner display, it's nearly comparable in size to the Galaxy Z Fold 2. But we cannot say that there aren't any improvements.
Samsung is improving the HD+ panel on the outer display to a quicker 120Hz refresh rate without compromising resolution or SuperAMOLED technology. Meanwhile, the inner display is the same 7.6-inch 120Hz panel, but with narrower bezels for a lower overall footprint of 67.1 x 158.2 x 16.0mm when folded and 128.1 x 158.2 x 6.4mm when opened. The weight is also reduced to 271g.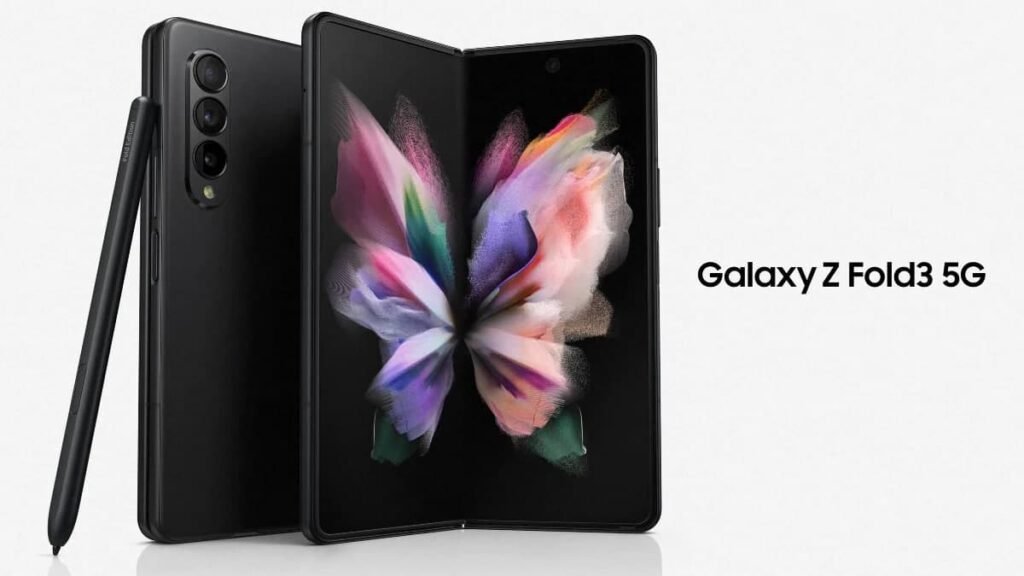 Camera
A selfie camera is also hidden behind the inner display, which is a first for any Samsung device. With the only 4MP, quality suffers, but the outside display has its own 10MP selfie camera, and the back shooters may also be used with the cover display for even better results.
Sticking with the hardware, Samsung has only tweaked the design slightly, adding more rounded corners and a new camera module design. The cameras, on the other hand, are largely identical to the Fold 2, with a trio of 12MP sensors (normal, ultrawide, and telephoto) with Corning DX+ glass overtop.
Durability Increased
Samsung made a conscious effort to improve the Fold 3's durability. The complete package now has an IPX8 water resistance rating, which means that if you drop it in water, spill, or get caught in the rain, the phone should be alright. Samsung also claims that the Fold 3's top plastic layer is 80 percent stronger than the Fold 2's and would feel "smoother" to the touch.
Samsung has also managed to adapt the S Pen to its foldables, which is a nice touch.
You'll receive the same precise, low-latency writing as the Note series, but with a special S Pen "Fold Edition" that includes a retractable tip to prevent screen damage.
The stylus will be held in a separate case, however, neither is provided, and the S Pen will not work on the outside display.
Processor and Battery
The Galaxy Z Fold 3 is powered by a Qualcomm Snapdragon 888 chipset with full 5G capabilities, including mmWave. All variants come with 12GB of RAM and either 256GB or 512GB of storage. There is no microSD card slot or, for that matter, a headphone jack.
There are also stereo speakers. One of the minor changes is that Fold 3's battery capacity has been reduced from 4,500 mAh to 4,400 mAh.
The charging capabilities remain the same, with USB-C supporting up to 25W and wireless charging supporting up to 10W.
Operating System
To sum it up, the phone runs Android 11, has up to two nanoSIM and eSIM slots (depending on model/region), and supports NFC and MST for mobile payments, the latter of which is only for Samsung Pay. Biometrics are confined to a side-mounted fingerprint sensor, while a camera-based face unlock option is available. Phantom Black, Phantom Green, and Phantom Silver are some of the colors available.
Pricing
The Galaxy Z Fold 3 is not inexpensive, but it is less expensive than the Fold 2 when it was first released. The Fold 3 will set you back $1,799 if you want it. Samsung.com and other shops are now taking pre-orders, with Samsung offering a $200 credit with every purchase. The first shipments will arrive on August 27.
Galaxy Z Flip 3
Samsung today revealed the Galaxy Z Flip 3 as its second clamshell foldable phone, alongside the Galaxy Z Fold 3. There have been numerous leaks and rumors leading up to this point, and nothing Samsung disclosed came as a great surprise or even a surprise at all. Despite this, the Galaxy Z Flip 3 boasts a lot of unique features, including a much lower starting price than its predecessor.
Prime Specs
The design of the Galaxy Z Flip 3 is possibly its most intriguing feature. The phone is water-resistant to IPX8, and it's composed of thicker metal for added durability, as well as the latest Corning Gorilla Glass Victus protection. Samsung has also increased the size of the cover screen, which is now 1.9 inches rather than 1.1 inches, allowing it to display more content. And, regardless of which color you choose, the phone now sports a dual-tone look thanks to a blacked-out frame.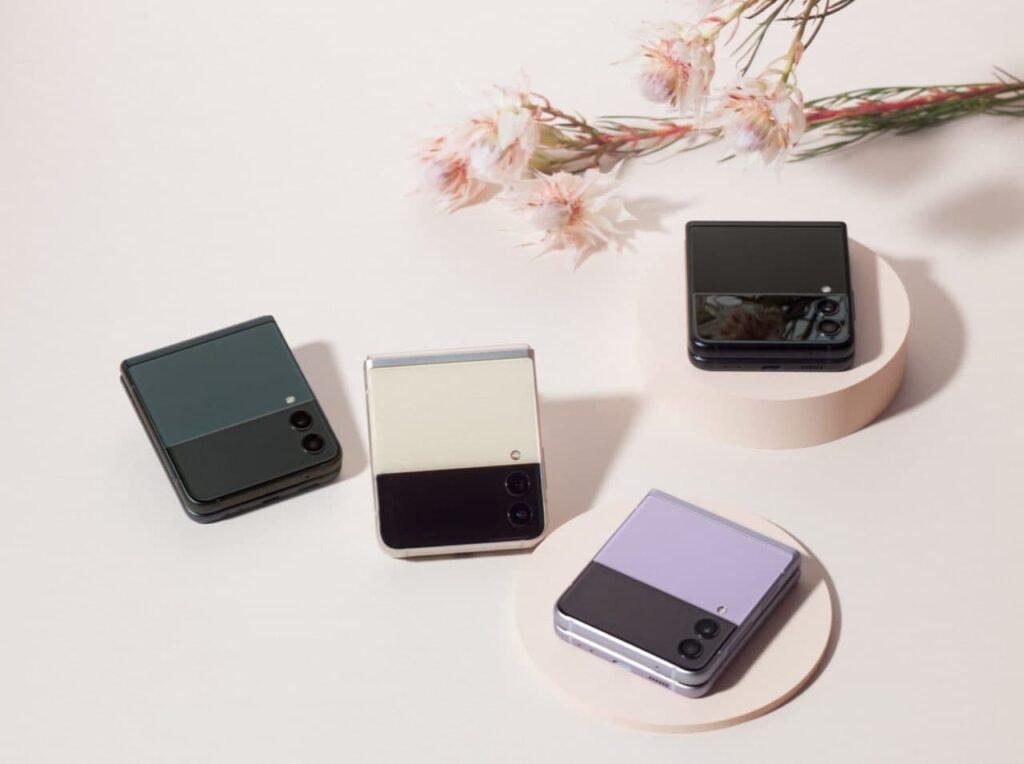 Refresh rate and Battery
The Galaxy Z Flip 3 offers a 120Hz refresh rate on its main screen for a smoother viewing experience, as well as dual speakers for greater sound. Because the battery is still a 3,300 mAh device (that charges at 15W), it's unclear how long the phone will last on a single charge with the high refresh rate set, but we're hopeful that the Snapdragon 888's greater efficiency will assist.
The rest of the package isn't that different from the Z Flip, either. The 7.6-inch foldable display is 29 percent brighter than before, and instead of an under-display solution, it features a normal selfie camera (10MP F2.4). It also doesn't allow S Pen input. The dual rear cameras feature 12MP normal and 12MP ultra-wide sensors, both protected by Gorilla Glass DX. 5G connectivity is standard, as is 8GB of RAM, regardless of whether you choose the 128GB or 256GB storage option.
Operating System
As promised, the Z Flip 3 comes pre-installed with Android 11 and One UI 3.1.1. It will receive three Android OS upgrades and up to five years of security patches, as is standard for all new Samsung flagship handsets. When it comes to software, Samsung has collaborated with more developers to make Flex Mode compatible with a broader range of apps (for example, Google Duo can automatically zoom in and out to fit everyone inside the frame).
Pricing
On August 27th, the Galaxy Z Flip 3 will be available in Green, Lavender, and Phantom Black for $999.99 for the base model and $1099.99 for the 256GB option. For those who pre-order it via Samsung.com, there are three unique colors available: grey, pink, and white along with a Thom Browne color option to be made available later. Pre-orders begin today and will be delivered by August 20th in selected regions.