Acer has just announced a new member of its Spin family of convertible notebooks at IFA 2020, but there is a twist in this one. Instead of the usual Intel processor, the new Windows 10-based Acer Spin 7 is powered by Qualcomm's latest Snapdragon 8cx Gen2 5G CPU. Making it the world's first notebook with Qualcomm's Snapdragon 8cx Gen2 5G chip and Acer's first 5G laptop.

Specs and Features of latest Acer Spin 7
New Spin 7 appears a little bit modestly updated version of the current model, with slightly curved corners. But its new ARM-based Snapdragon 8cx Gen2 processor means that, in addition to supporting 5G (both mmWave and sub-6 frequencies and Wi-Fi 6), 15.9mm thick and 3.06 pound Acer Spin 7 will offer "multi-day" battery life according to Acer (and which is one of the main selling points of Snapdragon-based laptops). On top of that, it also has a 360-degree hinge, so that you can convert your laptop into a slate-style tablet.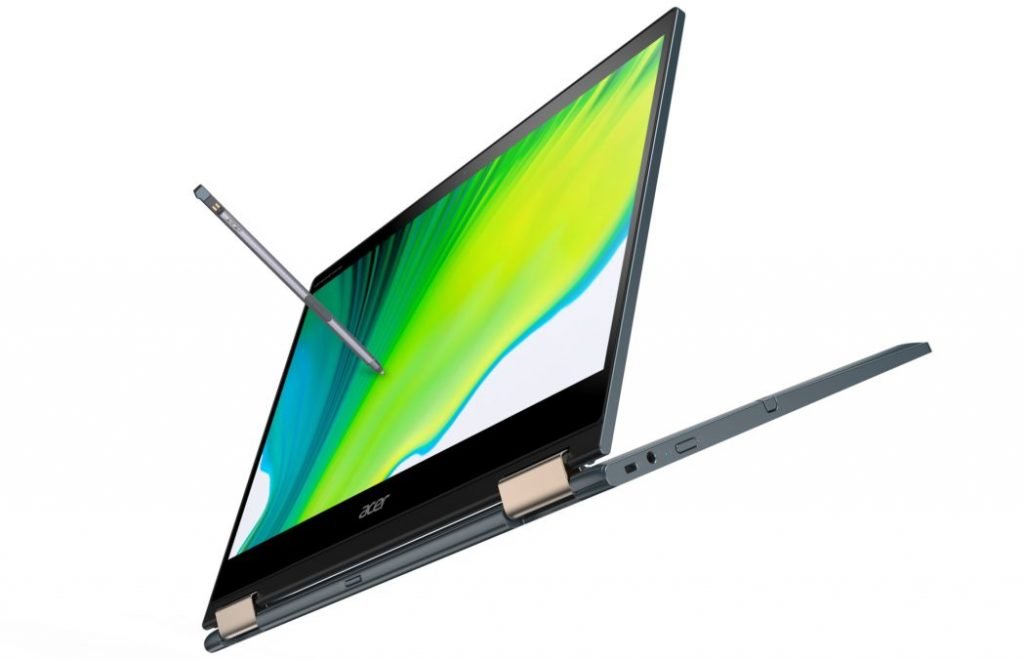 With all this Acer Spin 7 has 14-inch 1080p IPS touchscreen panel covered in Gorilla Glass, along with a special silver-ion Antimicrobial Coating. Which seems like the kind of thing people are pointing out more often these days. Acer has also added an active Wacom pen that offers 4,096 levels of pressure sensitivity and which can dock into the side of the laptop for recharging. Spin 7 will come with two USB-C ports and a legacy USB-A port for good measure.
Release Date and Price details
The company unfortunately didn't offered a release date or a price for the new Acer Spin 7 notebook, but note that previous Intel-based Spin 7 models have price around $1,000. As well as there's still a lot to know about the Spin 7, including further specification details. But it'll going to be an interesting laptop whenever it does launch. And if you're looking for a convertible laptop with 5G support, Acer Spin 7 could be just the ticket. Along with the Spin 7, Acer has also announced that it's Acer Swift 5 and Acer Swift 3 models will be refreshed with Intel's just-announced 11th Gen Tiger Lake CPUs.