Biomutant- RPG
The time we have waited for the release of Cyberpunk 2077 was immense but the result was not as satisfactory as expected. Now the people into gaming want developers to take time but give their best for the result. There has been the name for years of a bizarre kung-fu Role Playing Game (RPG) – Biomutant now but it was delayed for next year. But this year things seem different as the firm release date is being set for Biomutant on May 25, 2021, for platforms – PS$, PC, and Xbox One. 
Story Line of Game
Biomutant is described by creators as a "post-apocalyptic kung-fu fable" which places the player in the role of a hypothetical animalistic mutant protagonist. In the game lies a vast world to explore which has gliders, mounts, and other, more bizarre methods of transportation with a mission to doom or save the world and something known as the "Tree-of-Life."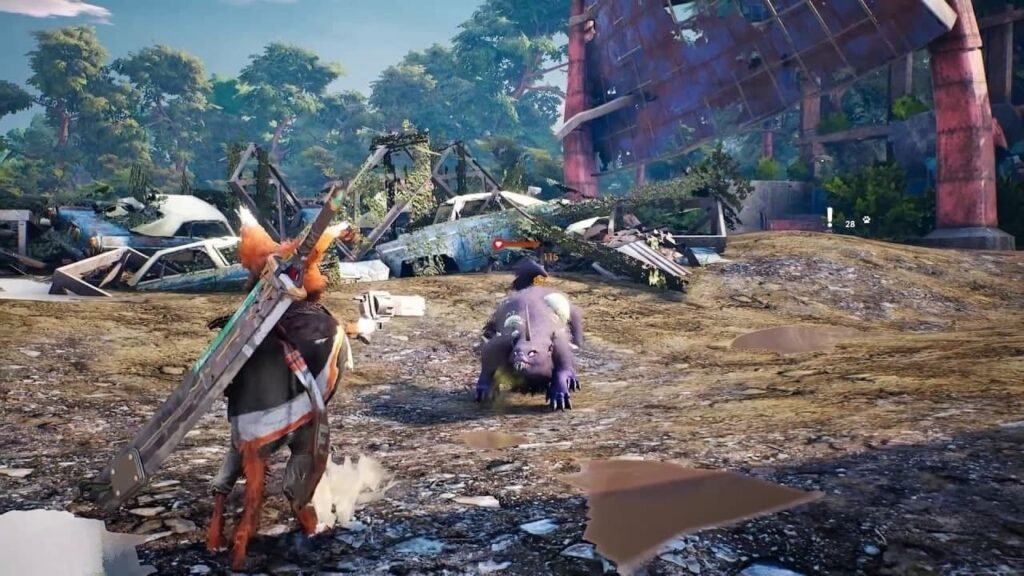 However, nothing else has been shared by the creators as they have remained mostly tight-lipped about it. But from the story line observed, it seems that Biomutant is a complex, weird, and wholly original game.
Create Own Weapons
But this thing for sure is present in the game that total freedom will be given to craft your weaponry (which will involve mixing various parts from 1 and 2-handers i.e. rifles or revolvers) and punch, kick, leap, or shoot in chaotic third-person battles. The person will be free to unlock power equipment throughout the gameplay of Biomutant with the help of a Non-Playing-Character such as bionic wings, jump-pack, or a "scrap-toy sidekick" known as The Automaton.
Mutation Possible
And of course, the name suggests that the player could mutate in Biomutant. You can unlock powerful abilities by re-coding your character's genetic structure, like Mucus Bubble or Turtleform (the former lets you generate a ball around yourself and comically bowl over enemies), and even the likes of levitation and telekinesis.
Ambitious Project
Few things of Biomutant can't be expressed in simple words as the game is simply too strange and ambitious for that. But one can watch the gameplay trailer released last June below to get your imagination to work to the best. 
But after the disastrous launch of Cyberpunk 2077, these ambitious projects are highly skeptical to settle. But within 3 months we will have a title release which helps us give more sights about the gameplay of Biomutant.