CDPR recently rolled out Patch 1.3 – Cyberpunk 2077's biggest patch to date – recently, which made a lot of changes to the game. And according to a report from VGC, a data miner and YouTuber McVicker have analyzed those updated game files and claims that he has found new references to at least two-story expansion, build states for multiplayer mode dubbed – "multiplayer gyms," and various tests (shown in the pic below). He also found reference to "old" multiplayer modes, which could be pointing to the original plans for a Cyberpunk online game.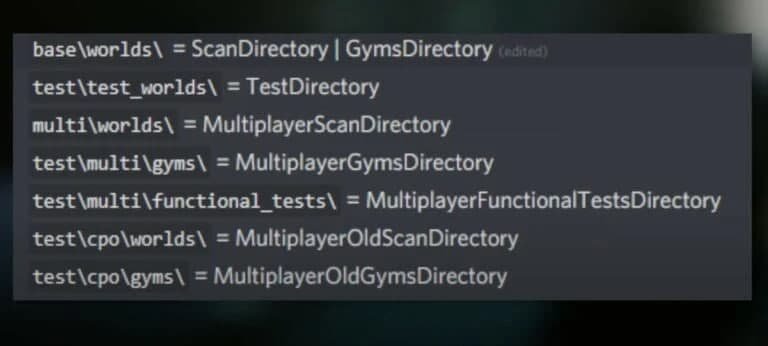 In January 2020, CD Project Red revealed that its Cyberpunk multiplayer project would be a "triple-A" release instead of Cyberpunk 2077. They remain silent about their actual plans. However, in March, CEO Adam Kicinski revealed that they will reconsider their idea about Cyberpunk online games. He said,
"Given our new approach is more systemic and agile, rather than focusing mainly on a large online game or an experience, we focus on making all our franchises available online one day."
However, fans are not happy to hear about the game's first free DLC (which Is Purely Cosmetic) with Patch 1.3. So, this makes CD Projekt defend its DLC with Patch 1.3 update. According to ComicBook.com, Miles Tost, studio top-level designer said that the team has put in a lot of effort to bring Patch 1.3 live and the free DLC that comes with it was meant to be "cherry on top". He claims that the studio differentiates between types such as free items, story DLC, and others. This, they say, will be abundant in the long term. He closes with the confirmation that CD Projekt will talk about the expansion later and nothing more.
It seems that CDPR is not in the mood to abandon Cyberpunk 2077. So, let's wait and see where this new expansion or add-ons takes the Cyberpunk gameplay.