To lure more people to its future iPhones and other products Apple now seems to be planning to target their mental health status. That's according to a report from The Wall Street Journal, which claims that Cupertino giant is currently working on a new feature for the future iPhones, which will help the device to detect depression, anxiety, and cognitive decline of its user.
As told by WSJ, the research is in its early stages and won't be seen in the Apple devices so soon. The company is looking for a feature that analyzes several metrics at once and gives the result, detecting serious conditions.
Presently, Apple is working on the two projects codenamed as;
Seabreeze: In this project, the company partners with the University of California, Los Angeles, to work on depression and anxiety.
Pi: Under this project, the company has partnered with Biogen, a pharmaceutical company, to focus on cognitive decline.
How will Apple Detect these Mental Health Issues?
In UCLA project, the iPhone and Apple Smartwatches will give inputs regarding your walking pattern, facial expressions, typing speed, and many other factors to be considered. This health data obtained will help analyze and compare emotions and hormonal residue per the biological samples. The Biogen Project also works on the same principle.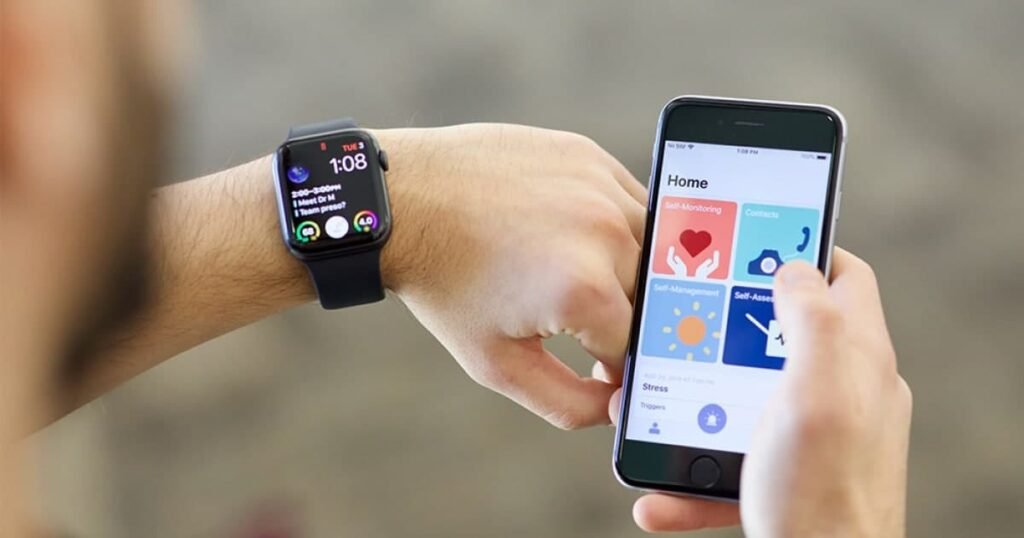 Is this only applicable to iPhones?
It should not be taken away that these health analyses are just being explored for iPhones and not for smartwatches. The only exceptional feature that was added to iOS 15 is the 'Walking Stadiness' feature, as Gizmodo also points out. This feature helps you get a prior warning before a dangerous fall.
One will surely get a more nuanced result from the data of both the Apple Watch and the iPhone. But apple would go deep into the brief health trends to get to a significant conclusion. Though user behavior is not easy to understand, the long interaction patterns with our phones will help us get reliable health status.
Apple won't claim that future iPhones and Apple Watches will diagnose mental health statuses like depression, and anxiety. But, with the data, it can be concluded whether your health status is good or bad. Apple will make us pay attention to their devices and then to us as well.