Early this year in January, Google claimed that it would launch a new security camera lineup in 2021. And it looks like tech giants have themselves spilled the beans on what they're planning to offer after Google Store leaked the company's unannounced "Nest Doorbell" and trio of new "Nest Cam" models in a now-removed updated "Connected Home" page.
As spotted by 9to5Google and The Verge, the Google Store's "Connected Home" landing page for Nest accidentally revealed the new "Nest Doorbell (battery-powered)" and "Nest Cam (battery-powered)" in the main product roundabout. The new Nest Doorbell and Nest Cam look quite similar to the current Nest Cam Outdoor and since-discounted Cam IQ and in one screenshot, it can be seen mounted on a wall.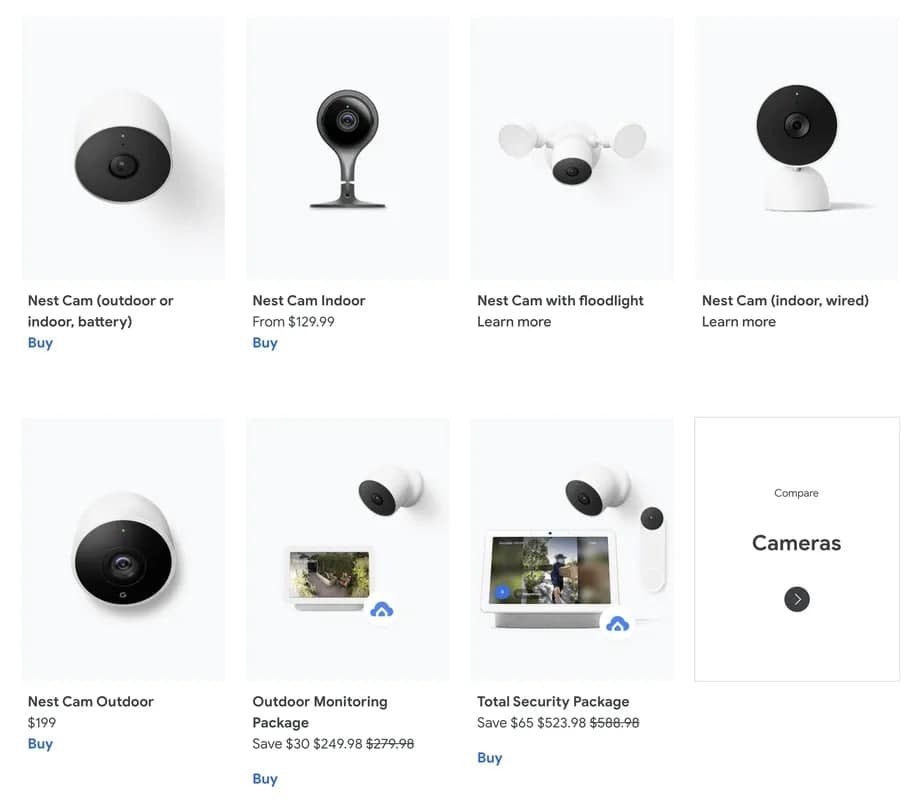 The new video doorbell is spotted to be thinner and taller when compared to the Nest Hello. It's quite sharp with a ring of light around which is assumed as the button that visitors press. The new Nest Doorbell and Nest Cam are seen in stark white and feature an indicator light above/below the lens.
Scrolling down the page, there's also the mention of "Nest Cam with floodlight" where two beams flank the main camera bulb. "Nest Cam (indoor, wired)" comes with the stand/base attachment for the cable.
When clicked on the "Learn More" and "Buy" buttons on some of the product pages, they return it to the main Google Store homepage (before the page was deleted). Additionally, the prices were not accompanied by the Nest Doorbell or new Nest Cams, which are interestingly shown alongside the existing Nest Cam Indoor and Outdoor which suggests that the old models will remain on sale.