Spotify Plus is a new low-cost membership option that combines elements of the streaming service's existing free and premium tiers. The plan includes advertisements, much like Spotify's free tier, but there are no restrictions on how many tracks you can skip per hour. Users may also choose whatever songs they wish to listen to instead of being restricted to scrolling through albums and playlists.
At least one user has seen Spotify Plus offered for $0.99 per month (a tenth of the regular $9.99 premium tier), although it's believed that Spotify is testing a new plan by selling it at various pricing points at random to gauge user enthusiasm, reports The Verge.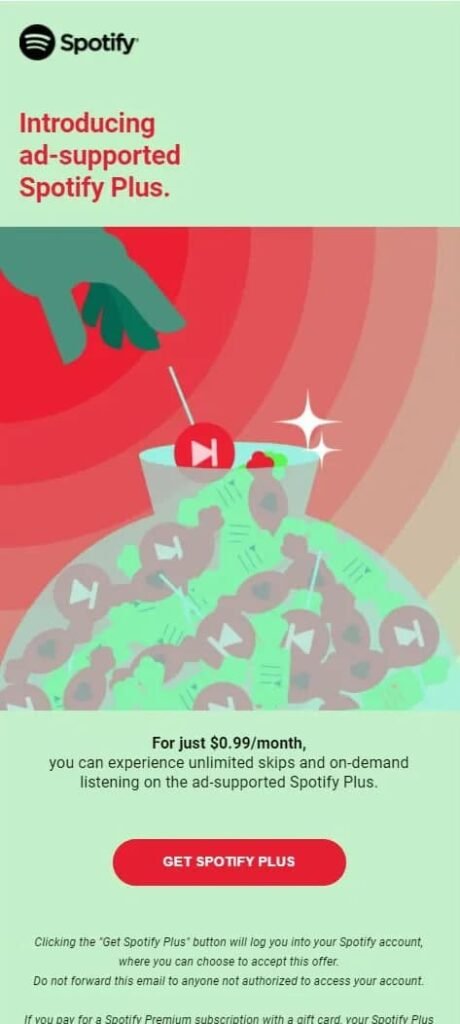 Since 2018, Spotify's free tier has been in its present form. Users may only skip six tracks per hour and can only select and listen to a particular music from 15 playlists, which range from editorially selected playlists to algorithmically produced collections like "Discover Weekly" and "Daily Mix." Free users can only listen to shuffled music outside of these playlists. The new Spotify Plus tier is a low-cost method to get around some of those restrictions.
A spokesman stated to The Verge, "We're always trying to improve the Spotify experience, and we frequently perform testing to inform our decisions, a small number of our users are presently participating in a test of an ad-supported membership plan."
However, Spotify has stated that the new tier will not be available in its present form. "Some tests pave the path for new products or enhancements, while others may just give information. At this point, we don't have any further information to share."