Yes they will have Google Support Overseas
Honor officially stated today at the introduction of the Honor 50 and Honor 50 Pro in China that the Honor 50 series will be able to ship with Google's apps and services. Honor claims its phones will go through Google's security review and that "Honor smartphones will therefore have the option to have Google Mobile Services ("GMS") preinstalled on compatible devices, in compliance with Google's licensing and governance structures," according to a statement.
Consumers will be able to use Honor smartphones and tablets with GMS, according to the company. The newly announced Honor 50 is among the "Honor devices" mentioned in the announcement, according to a representative. The device will go on sale in China on June 25th and will be available in other international countries such as France, Malaysia, Mexico, Russia, Saudi Arabia, and the United Kingdom at a later date for an undisclosed price.
Since its previous parent company Huawei was placed on the US entity list, forcing Google to revoke its Android license, Honor has been unable to ship Google's apps and services, including the Google Play Store, on its phones. What's different about the 50 series is that Huawei sold Honor at the end of last year, allowing the business to once again collaborate with Google. Meanwhile, Huawei continues to be unable to use Google's software and is promoting its own HarmonyOS as a viable alternative.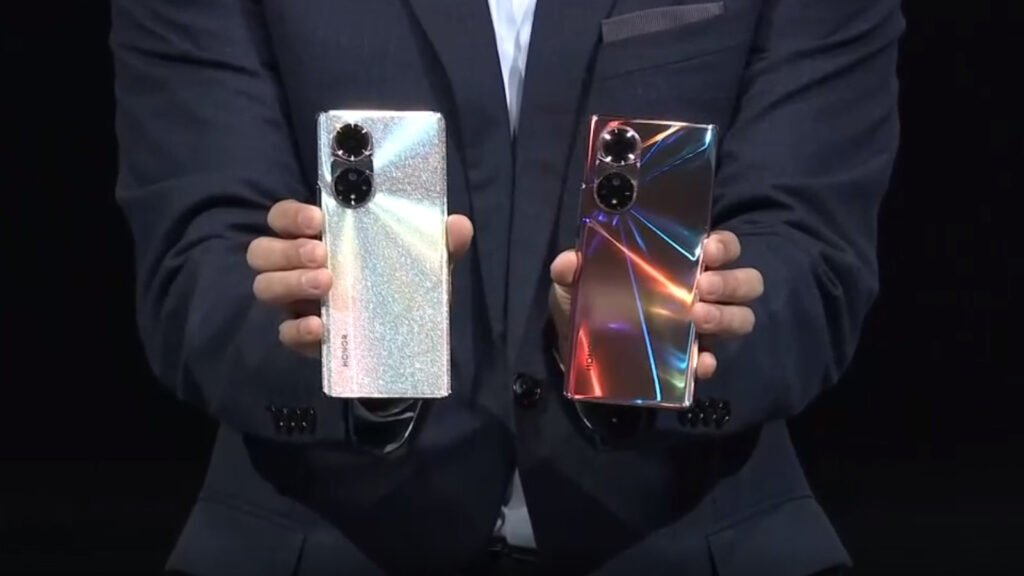 Last month, word of Google's return to Honor's phones surfaced after the company's German Twitter account revealed the information in a now-deleted tweet.
Specifications of the newly launched 50 series
When it comes to the devices themselves, the Honor 50 and Honor 50 Pro's rear cameras, which are positioned in a pair of circular bumps, are the most striking feature. A 100-megapixel primary camera, an 8-megapixel wide-angle, a 2-megapixel macro, and a 2-megapixel depth camera are among the phones' four rear cameras. The Honor 50 Pro boasts two selfie cameras on the front, one 32-megapixel and the other 12-megapixel ultrawide, but the Honor 50 only has one 32-megapixel camera.
Both phones feature 120Hz displays, albeit the Honor 50 Pro's is slightly larger at 6.72 inches against 6.57 inches on the Honor 50. Silver, bronze, green, and black are among the colors available. They're powered by a Qualcomm Snapdragon 778G processor on the inside. The 50 Pro features a 4,000mAh battery that can be charged at up to 100W, while the standard 50 has a 4,300mAh battery that can be charged at 66W.
In China, where phones often come without the Play Store, the reintroduction of Google's software to Honor's phones is unlikely to make much of a difference. However, their absence has made it difficult to recommend Honor and Huawei phones abroad. That might all change when the Honor 50 is released in the West.
The Honor 50 will cost 2,699 yuan (about $422) in China, while the Honor 50 Pro will cost 3,699 yuan (about $578). Honor is also announcing the Honor 50 SE, which will start at 2,399 yuan (about $375) and will be available alongside the two flagship phones.