Leak of Subscription only Pornographic Content for Free
According to Motherboard as it investigated that how people download subscriber-only content in bulk and reproduce on other sites for free for profit around the internet by uploading it or so.
This year in end February, rumors of massive database of adult content has been stolen from OnlyFans subscription-only accounts spread through social media. Fans, users of the data, the ones spreading it, and models fearing hundreds of GB of material called it the 'OnlyFans leak'.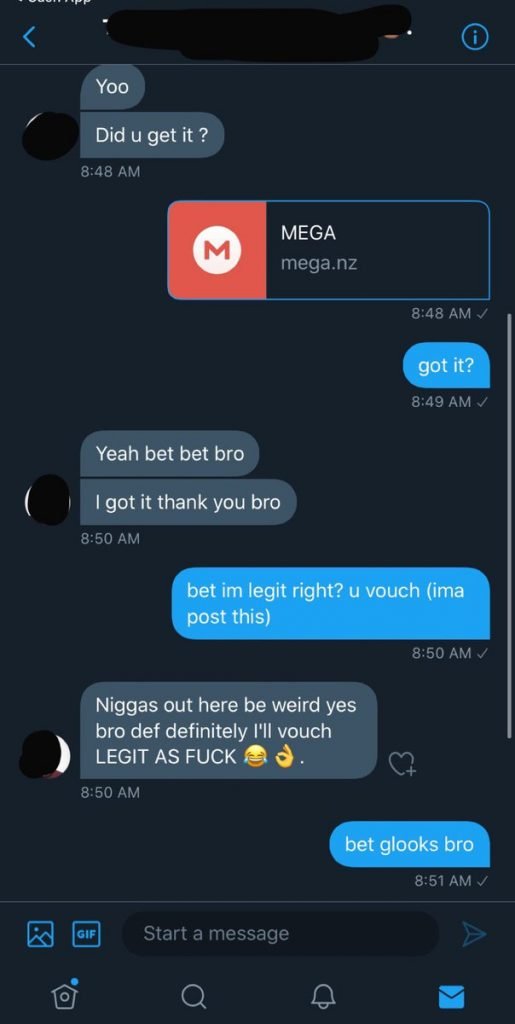 Though it is said it was not a security breach of the platform of OnlyFans, where host create content for subscribers. Subscribers pay at an average of $5 a month per subscription. As stated it is not a hack or leak, but rather someone simply downloading and dumping stolen content of hundreds of models into some site, hosting services and thereafter sharing the download link.
What is OnlyFans?
OnlyFans is a content based subscription service based in London, UK. Content creators can earn money from users who subscribe to their content known as fans or basically the Subscribers.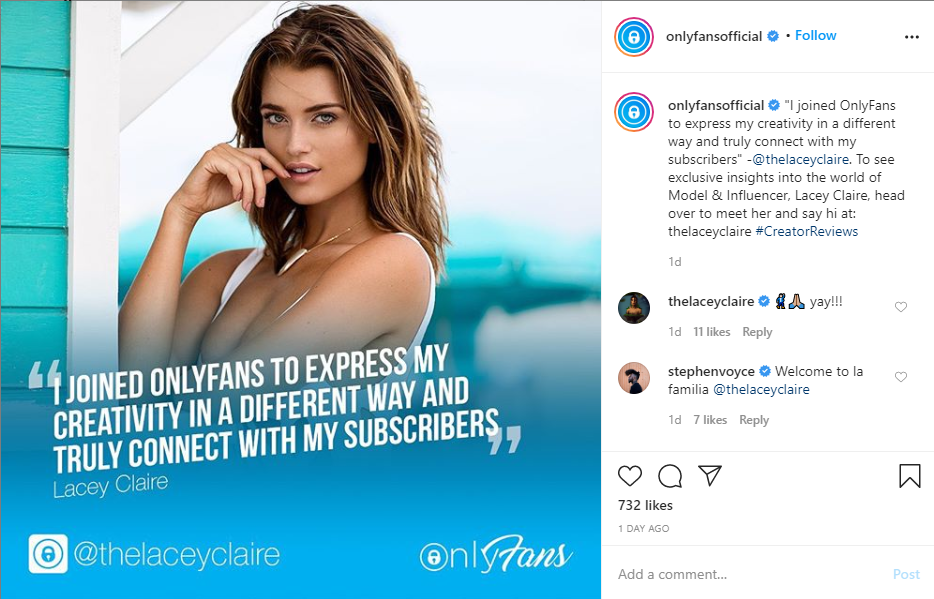 It is one of the popular adult entertainment industry in youth now a days. But not only adult content is available, also hosts content creators from other genres such as physical fitness experts and other creators who post regularly online on different genres like makeup, hair style and all. It allows content creators to receive funding directly from their fans on a monthly basis as subscription, as well as on tips like a superchat and the pay-per-view (PPV) feature of the OnlyFans.
Was it really a leak or supersonic coder doing that?
Ok just give it a thought, you are seeing a website and want to download a content or video from that website. You want for suppose 10 videos only, if you are on Firefox, you can use link and download it. But what if you want 100 of videos from the site, by downloading one by one, it will be very hectic and tiring and time-consuming. But wait here is what technical knowledge is for, this process can be automated and can collect all the content using a tool called 'Scrapper'. This software runs and access through the OnlyFans site and downloads whatever videos and photos a user has access to their account.

Any subscriber can run these programs without any prior knowledge and locally download all of the content of the model and host behind a subscription wall. They can upload it on any free sites, can reopen other account to resell it or on worst case use it as an item of blackmail and harass the models.
Terabytes of Data on Servers of OnlyFans Models
A Motherboard investigation has uncovered a whole supply chain of individuals stealing sex workers' labor using scraping programs, without their permission, in some cases not even gigabytes but by the many terabytes, and distributing it on other adult sites or selling scraping services through Discord servers to users.
Following the OnlyFans "leak," Motherboard spoke with several performers and owners of premium adult content platforms about the matter of scraping. They agreed that it's a problem , which casual consumers of porn do not realize that a number of the videos they watch on tube sites for free of charge is really content stolen from OnlyFans and other subscription sites.
Motherboard has found a good range of tools online that permit people easily download and store OnlyFans content, whether the first creator likes it or not. Some users claim to be scraping huge volumes of content, which they assert is then resold without disclosing that it originated from OnlyFans. Motherboard also joined and gained access to Discord servers where administrators explicitly offer a paid service to scrape OnlyFans profiles of choice.
Some people own server farms that download terabytes of knowledge a day from OnlyFans, said by a developer of OnlyFans scrapers.
Is removing Extensions an Option?
Some of these tools were Chrome browser extensions that give users the choice to download content directly from the OnlyFans site. Google removed an OnlyFans scraping Chrome extension recently.
But the kinds of tools varied, often requiring some coding knowledge to work. We can find plenty of tools to download the videos from various sites starting from IDM, SaveFromNet and plenty more.
One of the people doing the scraping said they made their own OnlyFans scraper because they collect images, videos, and text from the web. They said they also worked more on their own script when another tool made by somebody else stopped working.
Scrapping not an Easy Task
This work of creating such tools of scrapper is not a task of peeling of the skin of banana, it requires analysis, study, inspecting the page and 1000's of line of code to defeat all bugs and errors. Stated by one that it is really disappointing that some people refuse to just acknowledge their work as something valued.
It is though clear that OnlyFans wanted to protect their models and OnlyFans required users to run JavaScript in their browser to view content. This was one of the first and foremost strong step to do so. But one of scrapper tool creator said that it made easier the site to be scraped as they found their API.
Though these tools are not for the users to save for personal use, but can also be used for others' benefit too, and pointed to an underground trade in OnlyFans material where people monetize the stolen content from models. Some use scrapper tool for their owned adult sites that use script to download and upload content.
Another data scrapper or collector who used the moniker DHRB said that they use another script to download content from OnlyFans accounts once they are running promotions or advertisements on site, meaning that a user can temporarily subscribe for free of charge for a moment. Therein small window, the script then grabs all the content it can. DHRB mentioned the technique as "timed promotion sniping."
DHRB stated that they scrap literally everything from images to audio to videos to text. The supply chain of OnlyFans content is like selling of material from one person to other to other to another. And all this without even in the knowledge of Original content creator. It basically adult websites buy their content without glorifying them and saying the content to be their original to gain user interest.
Sites promoting such Content on free tubes
This content is no such whom to name website, these are the content available on free tubes websites like PornHub, YouPorn, Xvideos and xHamster. These site monetize the content by adding advertisements next to the videos. PornHub refused to answer any questions or their viewpoints on this. But xHamster said that they do monitor and ban abusive keywords, but sometimes models themselves upload subscription content on the site.
OnlyFans scrapper on discord servers provide rates of scrapping content of models at much lower rate, normal person will think to give it a shot rather than buying subscription of OnlyFans. For example a scrapper offered prices of – one account for $7, five accounts for $25, and ten accounts for $50 dollars. The administrator accept payments via applications like PayPal, Cash App, or Bitcoin, and uploads the scraped content onto a file sharing site for customers to download on their hard disk and storage.
The Discord Mafia
Though Discord has removed many servers of such type promoting such scrapping tools and also banned owners of such servers. But Discord is not alone, many accounts on Reddit advertise cloud storage folders allegedly containing content scraped from specific performers. Also discord servers admins provide OnlyFans user accounts with pre-loaded credits, that means they are either hacked or the administrator is loading them with credits via stolen payment information.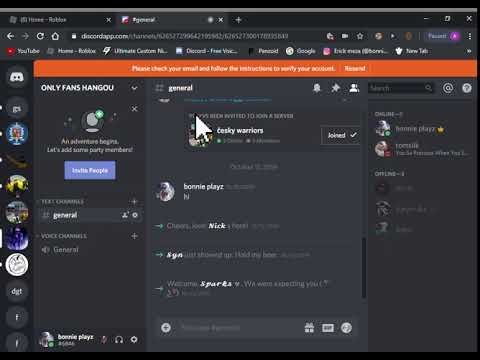 Few Admins take subscription for a month or so and scrap the data as much as they can and upload all such content on free tube websites, causing works of content creators to have zero value for many viewers. All the hard work of making a video for 6-7 hours, planning, prepping, filming and then editing. Though OnlyFans is trying its best to not let their content get stolen by user discretion, watermarking services to trace stolen content. But technically it is not enough to stop scrapping.
Even larger sites like Facebook and LinkedIn try to stop scrapping legally and technically, but making a site non-scrapable is difficult. But due to the lockdown situations, OnlyFans sudden rise of popularity has become a word of thought.
An anti-piracy company known to be Porn Guardian follows proprietary fingerprinting technology, which is embedded in content to identify who is streaming videos.
Conclusion
In general aspect, piracy affects models very directly i.e. is income. Models make their money directly from consumers, and conversely, piracy is directly stealing from models pockets for their hard work. By stealing, their ability to pay rent, buy groceries or pay for education of their relatives or themselves is also stolen. Influencers depend on platforms to keep their content safe from such scrapper, and we need to take the appropriate precautions to prevent being part of the problem by idealizing ourselves.
According to a scrapper he said that this going to happen, always going to be around, people are going to record/download your content/ video/ image, send it to their friends, or just leak it on the internet just to envy or fool you. The best thing you can do is DMCA protection to guard your content from such scrappers.