After launching its new accessories brand for laptops named 'Lenovo Go' last month, Lenovo has now announced some new products including a Lenovo Go Wireless Charging Kit, Wireless Mouse, and Wireless Keyboard with an ergonomic design. All these accessories would be available until the end of this year (unlike the recently announced two affordable Chromebooks), with prices ranging from $50 to $150. Let's know more about these accessories!
Lenovo Go Wireless Charging Kit
Lenovo launched a Wireless Charging Kit (one of the coolest things on the list) for a wide variety of laptops. To do so charging kit use 'Power by Contact' technology from the energy square shown in the pic below, and uses the USB-C port to charge the device.
The kit is a 3.2mm thick silver-metal charging mat that comes with a separate long wireless charging strip (connector) that attaches to the laptop's bottom and plugs into the laptop via a USB-C port for power. The charging strip has two-down facing metal contacts on the bottom which when placed on the charging mat, charges the laptop wirelessly, only by touching the mat's meal surface. 
Lenovo claims that Go wireless charging kit would charge 13-inch to 14-inch non-touch Notebooks of up to 65W. This would be available in both Windows and macOS devices with 93% efficiency. The wireless charging kit would be available in the market in October for $139.99.
Lenovo Go Wireless Split Keyboard
Next, up is the Lenovo Go Wireless Split Keyboard, built by keeping in mind that it provides comfort to the user. So, the design of the keyboard is mainly focused on ergonomic, meaning, they have split the keys and raised the center of the keyboard. The look of this keyboard is different it would surely take some time for you to get used to it.
The raised center of the keyboard is designed to give rest to your wrist and is made of cork as it is softer than plastic. With this wireless keyboard, the company has also launched a wireless numeric keypad. Both are coming in October for $89.99 and $49.99 respectively.
Lenovo Go Wireless Vertical Mouse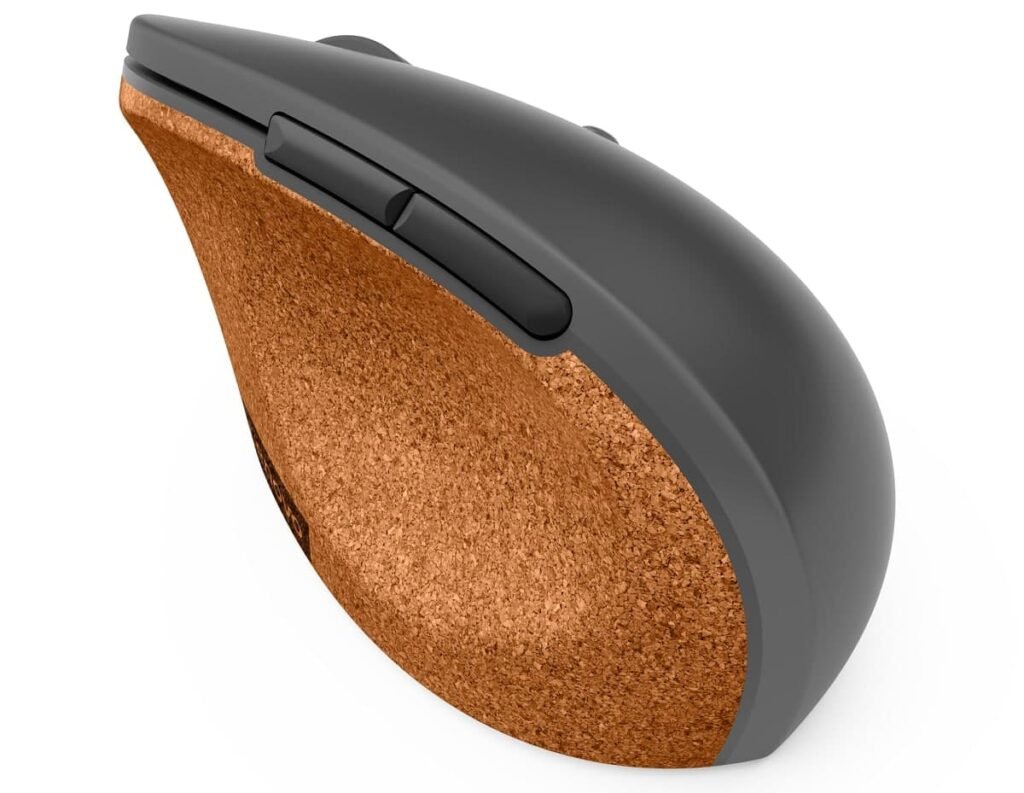 Lastly, the Lenovo Go Wireless Mouse with the same concept of ergonomic as the keyboard. With a unique vertical design, the mouse helps in reducing stress on your wrist by resting your hand in a handshake position. In this too they have included a cork material which would provide more comfort to your hand. With comfort, it also provides 2,400 dpi tracking resolution and six programmable buttons. The Go wireless vertical mouse is coming in August for $49.99.
Apart from these, there are more Lenovo Go accessories announced earlier like a USB-C Laptop and Mobile Power Bank, Wireless Headphones, Wireless Multi-Device Mouse, and a Go Accessory organizer. This accessory organizer (a kid of bag) helps in holding all the wireless accessories you want to take with you. Wireless accessories demand has increased in the market so these Lenovo Go wireless accessories would have high demand because it not only wireless but are ergonomic too.
I hope you like this information and stay tuned with us to get more information like this!