ThinkReality A3- Announced by Lenovo
2021 is the year which seems like everyone is going hard to make it the best as Lenovo has announced to make its smart glasses a lighter build and a new chip. Today, Lenovo announced that their smart glasses made specifically for virtual and augmented realities use Qualcomm's SoC and this new lineup will be the lightweight option of the extended reality (XR) headsets.
The target group of ThinkReality A3 is the people who aim for privacy and immersiveness in collaboration and training along with use cases in the field like design and engineering via 3D visualization.
Light Weight and Features
The predecessor of ThinkReality A3 which was ThinkReality A6 made use of Snapdragon 845 which is the same chip found in Google's Glass Enterprise Edition 2 smart glasses but this makes use of Qualcomm Snapdragon XR1 CPU. Qualcomm has not yet opened up about the specifications of SoC but it has cleared some air by saying that it has been optimized for AR experiences that make use of AI by improving thermals, power consumption. And degree of freedom up to 6 (DoF) which makes the ThinkReaity A3.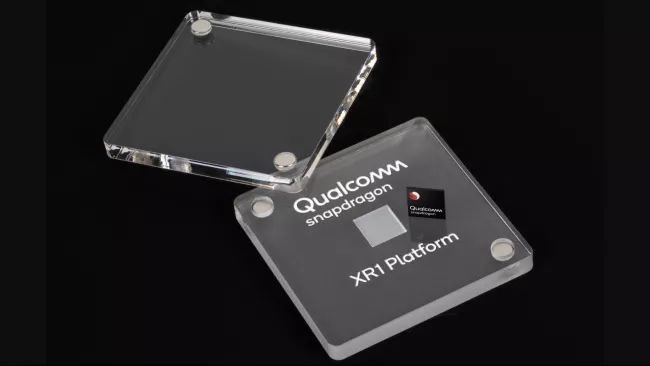 The smart glasses except for 6DoF support a pile of features via software like:
Voice recognition
Object recognition
Image recognition
Support for Gesture
Gaze and Head tracking
Reading Barcode
HDCP (High-bandwidth Digital Content Protection) for DRM (digital rights management)
Looks
Although it doesn't seem as classy as now Google-owned North Focals which could be sassy to wear in common streets they try their best to look like a pair of sunglasses. The ThinkReality A3 is much lighter weighing 130 grams while the A6 weighed around 380g. The arms of ThinkReality A3 can bend as well as has a carrying case, belt clip, lanyard, armband, and a battery pack to make the traveling part easier. And these classes are considered to be safe against limited amounts of dust and splashes of water as it comes with an IP54 rating.
Connectable with PC and Motorola Phone
And these smart glasses have two versions as it has detachable USB-C – one can connect with a Motorola phone while the other can tether with a PC. The latter can be utilized for tasks like navigating simultaneously Windows apps on five virtual monitors. Lenovo marks the advantage of the glasses in the field of engineering and finance along with sectors of workers who require privacy and space.
Lenovo suggests using these smart glasses with a PC that features a discrete GPU while it could work fine in integrated GPU devices. Lenovo also said that these glasses will be on market by mid-2021 while the price for ThinkReality A3 was yet not closed.