Motorola has already announced a Moto G Stylus phone for early next year, but it won't be the only one. The Moto G Stylus 5G will be the second device to be released, and a press render of the smartphone has now surfaced on the internet.
Nils Ahrensmeier of TechnikNews shared the render on Twitter, which displays the phone from every angle. The Moto G Stylus 5G will have a hole in the left corner of its display, as shown in the image. Although the side bezels are small, the chin is broader.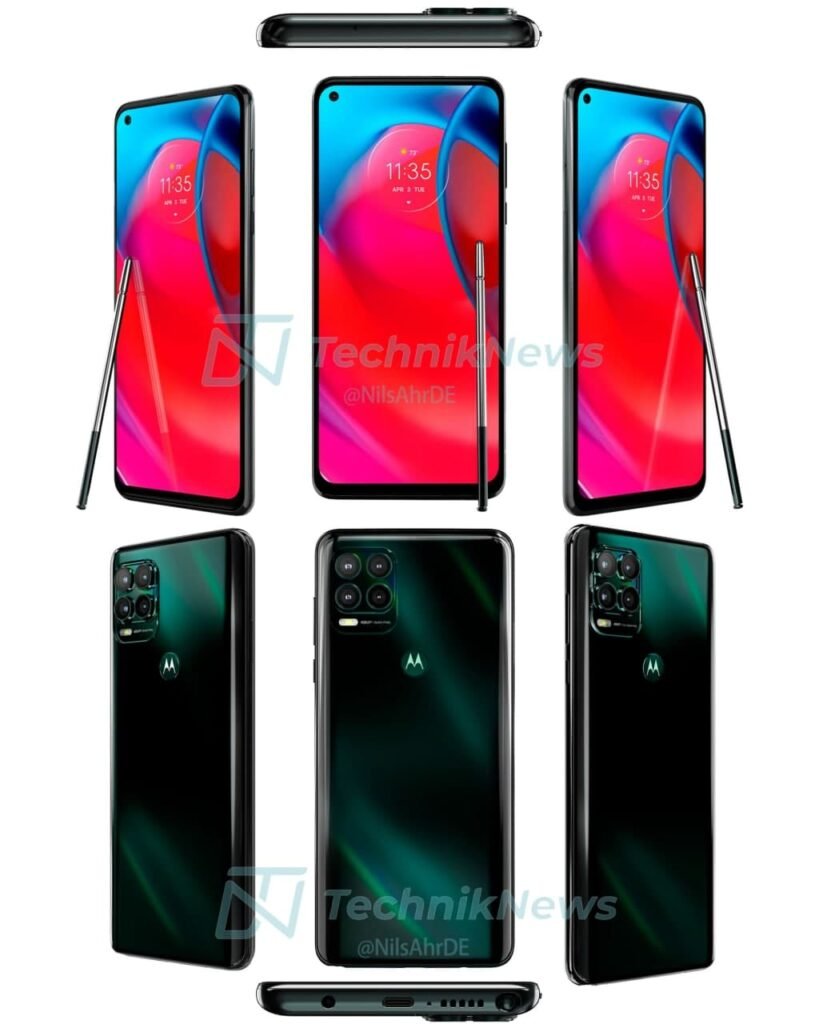 Motorola has chosen a camera design that differs from that of the model that was released earlier this year. It still has four sensors, but they're placed in a way that makes it look like a cooker. The camera housing protrudes, and below the cameras is a pill-shaped LED set horizontally. The batwing logo of Motorola is in the centre, and you can bet there's a fingerprint scanner under it.
According to the source, this is the Motorola device codenamed "Denver," which will be powered by a Snapdragon 480 5G chipset, as reported earlier. This is Qualcomm's entry-level 5G chipset, which we've seen in phones like the OPPO A74 5G, Vivo's Y52s, and HMD Global's Nokia X10 and Nokia X20.
The phone is expected to have 4GB of RAM and 64GB or 128GB of storage, but it has also been confirmed that a 256GB version will be available. This model is expected to include at least 6GB of RAM.
The primary camera is a 48MP sensor, with an 8MP ultrawide angle camera, a 5MP macro camera, and a 2MP depth sensor included. A 16MP sensor is used on the front camera.
According to Nils, the Moto G Stylus 5G will be exclusive to the United States, but it wouldn't surprise us if Motorola announced it under a different name in another country. Although the exact date of release is unknown, if you're looking for a low-cost 5G phone with a stylus, you might want to wait.