MSI Pro AP241, an all-in-one PC that is aimed at business professionals and features all-new Intel desktop processors with eye care technology and an enhanced IPS panel, all of this for just under $1,000. Being a business PC it includes Windows 10 Pro and can be upgraded to Windows 11 once it's available.
For shorter load times and smoother multitasking, MSI Pro AP241 is equipped with an Intel Core i7, a 65W processor with 8 cores and 16 threads, capable of boosting up to 4.9GHz, and a server-grade cooling system that works to reduce CPU thermal throttling. With its support of firmware TPM technology, the Pro AP241 aims to protect the device's data from external threats from malicious software and unauthorized access.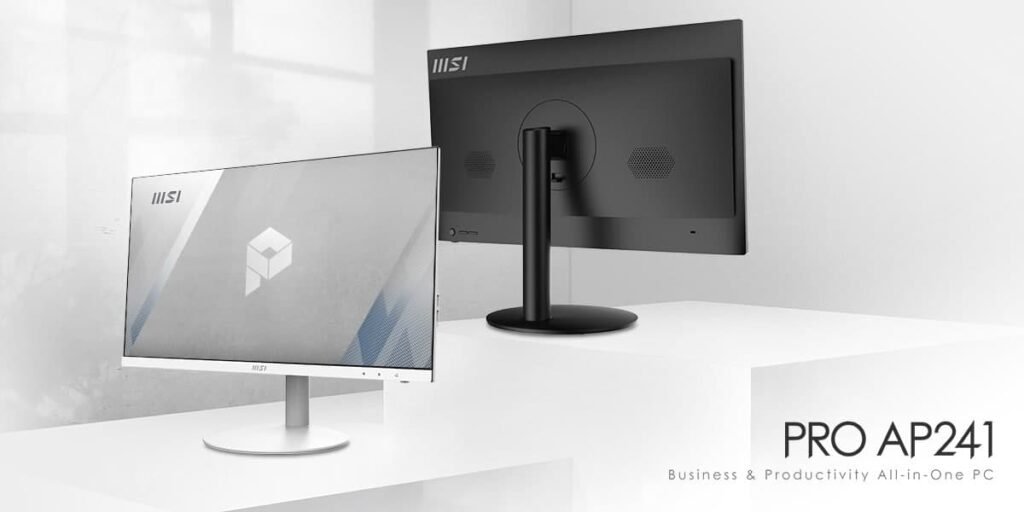 This recently released business PC comes in a streamlined design and two color options and it hosts a Full HD webcam and an integrated microphone. The PC promises enhanced wireless devices with Bluetooth 5.1 and Wi-Fi, and audio peripherals such as headsets and input devices such as mice and keyboards. This 10.21-pound business PC has a wide viewing angle and a full HD display with a 1920 x 1080 resolution.
The MSI Pro AP241 hosts integrated Intel UHD graphics and has two USB 2.0 Type A, four USB 3.2 Gen 1 Type-A, an HDMI out, and an audio port. It features a memory of up to 64GB and in terms of storage, it features an M.2 SSD coupled with a 2.5-inch HDD.
There's only one model of the MSI PRO AP241 available right now, which comes with an Intel Core i5 processor and 8GB of RAM and costs $949.99. You can buy it here.