According to Apple's App Tracking Transparency tool, 96% of its users in the US do not want an ad tracking feature which was launched in April. 
Flurry Analytics's data put forward that only 4% of iOS 14.5 users have enabled "Allow Apps to Request to Track" (via AppleInsider and MacRumors). This figure drops to 2% in the US as disenabling "Allow Apps to Request to Track", which prevents Identifier for Advertisers (IDFA) data access and even stops apps from asking the same. And taking other countries into account, this figure is hovering between 11-13% of 5.3 million daily users opting into ad tracking worldwide.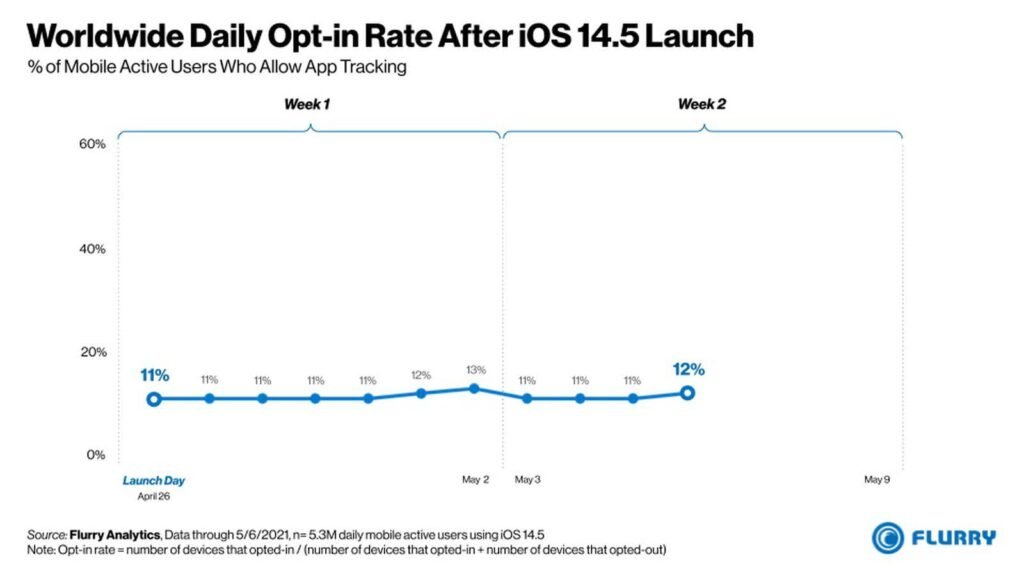 ATT is the new feature in iOS, iPadOS, and tvOS revisions which asks users before tracking their movement across other apps. Apple considers it an important privacy policy, but on the other end, critics claim that it would hurt businesses reliant on ad revenue.
Some systems like SKAdNetwork and Privacy Click Measurement do not directly identify users and can therefore be integrated without express user permission. Now, developers are trying to adjust with new privacy policies and a report released after the launch of iOS 14.5 revealed some 10,000 apps created the necessary user request prompts.
App Tracking Transparency is a great step in user's privacy but at the same time, we know that Apple is making money out of it.