OPUS is ready to launch its OPUS SoundBed which is claimed to be an immersive sound healing for Emotional Fitness aiming to provide you a way to self-care. Now available for pre-order, the sound bed is being offered with $700 off as a pre-launch discount. Just pay $100 and they reserve the luxury for your emotional well-being, says OPUS.
Technology expands from providing immersive entertainment to providing relaxation and meditation environments for your body. Yes, till now yoga, meditation, exercises are considered to be stress relievers, providing relaxation to our mind, body, and health, but now a company named OPUS has come up with OPUS SoundBed- a technology that targets to create full body vibrations and special sounds to heal, focus and unwind our body.
OPUS SoundBed claimed to be "the home gym for your heart" can result in a modern wellness technology that will not only aim to provide you emotional well-being but also looking at its structure and design, it will comfortably compliment your lifestyle.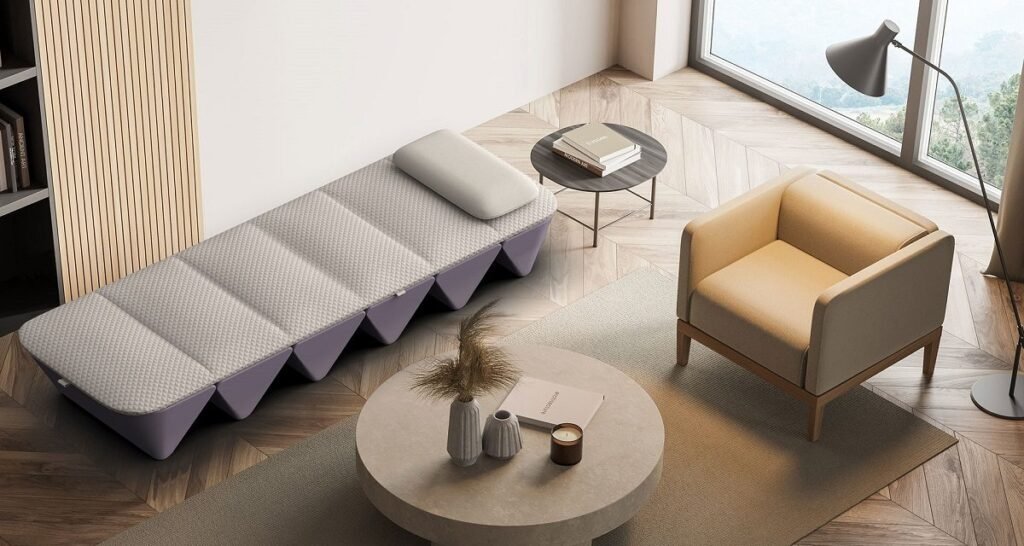 As said by designer of OPUS SoundBed, Yves Behar:
" The OPUS SoundBed is a healing product and platform that my team and I designed with OPUS to empower users to take control of their emotional health and elevate physical tension through immersive sound healing. It delivers a wellness center experience for healing and mindfulness and by combining OPUS technology with an elevated form factor that is accessible for daily use, we are increasing the ease with which anyone can tap into holistic wellness and healing at home".
Specs of OPUS SoundBed
The OPUS SoundBed has following specifications as mentioned by OPUS:
The Opus Soundbed when in use is 71 by 24 by 24 inches.
This sound bed consumes less space when not in use as it is foldable and reduces to 24 by 24 by 24 inches.
Talking about the weight, it is 35 lbs without accessories and has Bluetooth 5.0 LT connectivity.
With 5 customizable tactile transducers, it also features AUK Line in / out, 7.1 Dolby sound, and microphone input.
Because it deals with the person's body comfort it needs to be certified and as mentioned by OPUS the Opus Soundbed has been certified by UL/ CSA/FCC/TUV, fully HIPPA compliant, FDA 21 CFR part 820 Compliant(ISO 13485).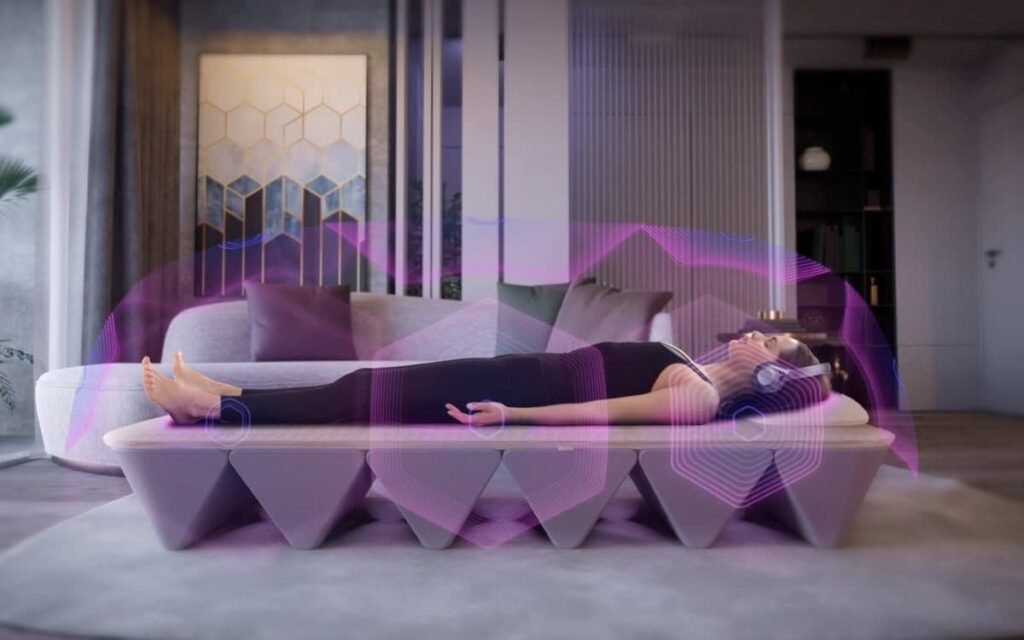 Price of the OPUS SoundBed
So, readers, the pre-order starts today. OPUS SoundBed is available at a price of 1999$ or you can say $56 per month. For now, the launch date is not yet announced but it is expected to launch in early 2022. But yes, a limited-time discount is also available on the pre-orders.
That was all for the post and according to us, this technology can bring inspiration and awareness among people about mental and emotional health and how important is emotional well-being.