Razer has recently introduced the Huntsman V2 wired mechanical gaming keyboard, build on previous iterations of the Huntsman, which includes 2nd-generation Razer linear optical switches for faster actuation, reduced input latency to "near-zero," along with other improvements.
Razer's optical switches are unique as they use an infrared light beam to activate the switch so there's no debounce delay, something mechanical keyboards usually have to ensure that each signal activation is an actual key press. And Razer says this allows the keys to respond even faster, and to go along with that. 
Razer Huntsman V2, which the company claims to be the world's fastest gaming keyboard, comes with an 8000Hz polling rate which can check for any user action 8000 times per second to reduce input delay even further. Till now, Razer has only mentioned these improvements for its red linear optical switches, though, and one can still get the Huntsman V2 with purple clicky switches.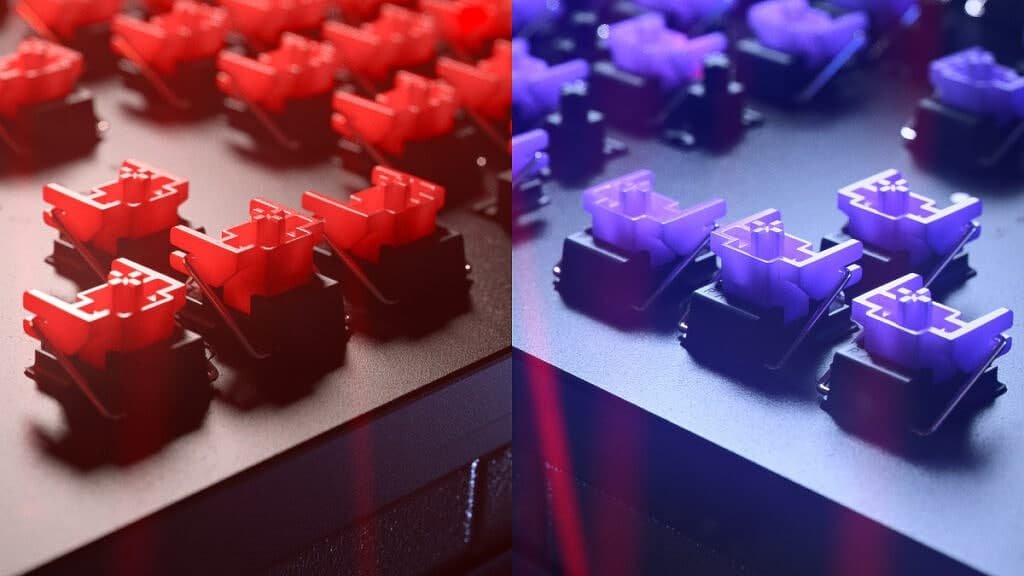 The new switches in Huntsman V2 also add a silicon sound dampener to reduce the sound when a key bottom out. For making typing experience even quieter, more lubricants and stabilizers are applied to the switches and stabilizers and the keys are rated to live through 100 million keystrokes just like before.
Razer Huntsman V2 also comes with some features such as double shot PBT keycaps that don't become shiny or fade over time which retain key labels for longer. It also adds a multi-functional dial and four media keys and in terms of build quality, an aluminum top plate should ensure the Huntsman V2 feels sturdy. It also includes wrist rest so your hands are more comfortable during long periods of use.
Additionally, the keyboard supports Chroma RGB lighting, which you can customize with Razer Synapse and this model includes 7 preset lighting patterns. One can save their settings such as key customization and macros using five onboard profiles, and it can be switched between them on the fly.
With Huntsman V2, Razer has also launched the Huntsman V2 TKL which mainly incorporates the core features of the keyboard into a tenkeyless design by removing the Numpad, volume wheel, and media controls for a more compact board. The tenkeyless version also has a detachable USB-C cable something that vanilla ones don't have.
The Razer Huntsman V2 is priced at $189.99 with clicky purple switches and $199.99 with linear red switches. While the Huntsman V2 TKL is priced at $149.99 with clicky purple switches and $159.99 with linear red switches. Both versions are available to buy right now.
Here watch the official product video,