Netflix never let down its viewers in terms of content creation and distribution. And with this motive, Netflix is coming with a brand new heist TV Series 'Jigsaw,' which will show the story of the biggest heist in human history spanning 24 years. The series will be 8 episodes long and can be viewed in any chronological order.
Story
Netflix's new thriller TV series 'Jigsaw' is based on the real-life event where $70 billion in bonds went missing in downtown Manhattan during Hurricane Sandy. The series will show the track of planning, execution, and aftermath of a massive heist while spanning 24 years before the heist, the heist itself, and one year after the heist, reports Variety.
And as mentioned above, this series will be going to have 8 episodes in which viewers can view the first seven episodes in any chronological order. The last episode will conclude everything about the heist.
Cast
Jigsaw TV Series stars Giancarlo Esposito as Leo Pap (who is whip-smart, intense, and driven with an engineer's mind and a meticulous eye for detail), Paz Vega as Ava Mercer, (who can do everything to protect the ones she cares about) Rufus Sewell as Roger Salas (who is a former thief reinvented himself a top-security expert.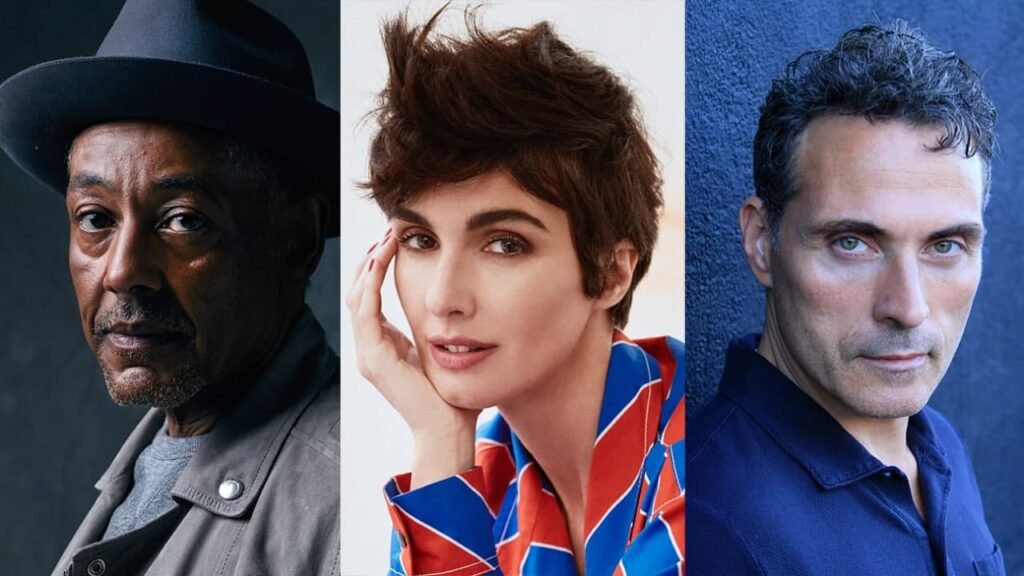 Tati Gabrielle as Hannah Kim (who flows between the world of high-stakes finance and low-lying crime), Peter Mark Kendall as Stan Loomis (a smuggler), Rosaline Elbay as Judy Goodwin crew's demolitions specialist, Jai Courtney as Bob Goodwin (who is safecracking expert), and Niousha Noor as Nazan Abassi an FBI agent.
Production
The series is producing under the banner of Scott Free Productions where Ridley Scott, David W. Zucker, and Jordan Sheehan serving as executive producers and Automatik Entertainment, and Russell Fine where Fred Berger, Brian Kavanaugh-Jones, and Justin Levy are producers. Erica Garica has created Jigsaw and will also sever as showrunner and executive producer of the series.  
Currently, Jigsaw is filming in Brooklyn at Netflix's new studio Bushwick Studio making it the first series to be filmed there as this studio is just opened a month ago.
Release
To watch this thriller heist we have to wait until 2022 and it seems like it will going to be another hit for streaming giants like La Casa de Papel (Money Heist).
I hope you like this information and stay tuned with us to get more information like this!