Expanding its line of affordable wireless earbuds and headphones, Skullcandy has recently taken the wraps off two new sets of truly wireless earbuds – the $100 Grind Fuel and the $80 Push Active – powered by the company's all-new Skull-iQ technology, which enables hands-free voice assistant on simply saying, "Hey Skullcandy."
Before we jump into the details and features of both earbuds, let's talk about Skullcandy's Skull-iQ technology and what makes it the star of the show.
Skullcandy Skull-IQ
Skull-IQ, which is somewhat similar to Apple AirPods' "Hey Siri" feature, enables hands-free voice commands in the company's latest true wireless earbuds making them the first to offer this kind of feature at this modest price. Now, unlike "Hey Siri" or "Okay Google," the "Hey Skullcandy" feature doesn't rely on any cloud component and works simply over Bluetooth with the SkullIQ app on your phone. Meaning, you can use this feature even if you have no data connection at all.
Additionally, Skull-IQ also enables the ability to play/pause, skip tracks, adjust volume, answer/reject calls, activate Stay Aware mode (ambient sound), and can even summon your device's built-in assistant to send texts, place calls, and more just by saying "Hey Skullcandy." Another feature it offers is Share Audio, which lets any two Skullcandy SkullIQ devices listen to the same audio source in sync.
Along with all this, Skullcandy explains that it's the first to offer access to Spotify via voice command meaning to open the app you just have to say "Hey Skullcandy, Spotify" and you're good to go. The company has said that more features will be coming in the future via over-the-air updates through the Skullcandy app.
Now let's talk about those new earbuds.
Grind Fuel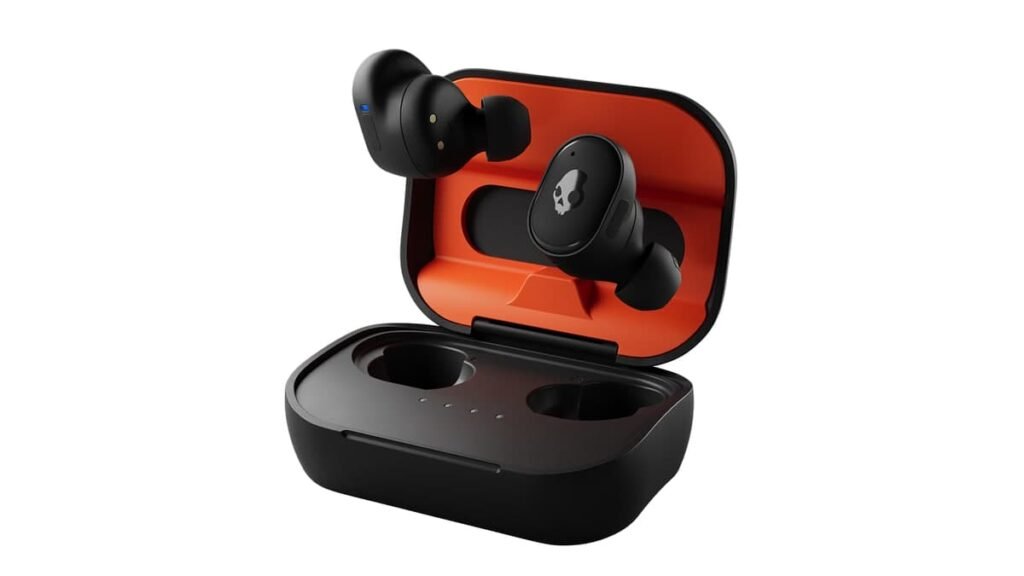 Skullcandy Grind Fuel is a more "traditional" true wireless earbud which not only features the Skull-IQ but also offers "premium audio quality" with the help of "expertly tuned acoustic drivers" and dual noise-reducing microphones. These earbuds are IP55 sweat and water resistance and offer up to 40 hours of battery life, nine hours without the case, and additional 31 hours with the case. Plus it has wireless charging, USB-C, and comes with built-in Tile tracking.
Push Active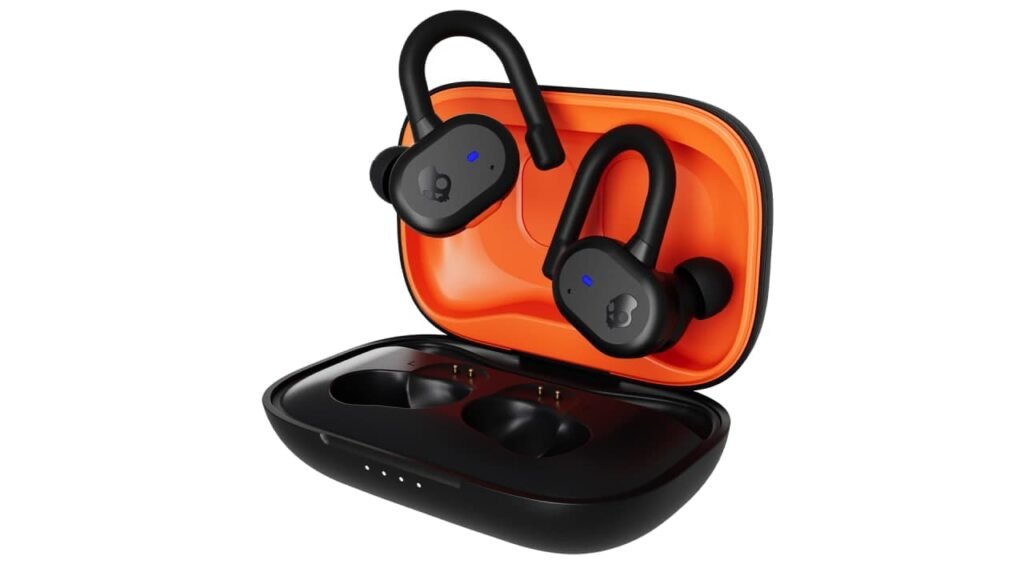 Skullcandy Push Active earbuds have an over-the-ear hook design for a more secure fit and also features the Skull-IQ. Now due to its design, the Push Active comes with a larger case and a battery life of 44 hours, 10 hours without the case, and additional 34 hours with the case. These earbuds are too IP55 sweat and water resistance and have wireless charging, USB-C as well as the Tile tracking feature.
Both $100 Grind Fuel and the $80 Push Active are available now from the Skullcandy website and other retailers.