According to a new Vivo patent filed with the World Intellectual Property Organization, the company is working on a smartphone-drone hybrid.
LetsGoDigital observed the patent, which depicts a standard smartphone body on the surface. The phone has a large display on the front, with a volume rocker and power button on the right side. So far, everything appears to be normal. A flying camera drone is housed in a removable slot at the bottom of the phone. Once the patent is approved, Vivo will become the first company to feature a detachable flying camera in its smartphone.
Four propellers, a dual-camera system, and infrared sensors are included in this drone. The drone's operator will most likely be able to fly the drone with their host smartphone to take selfies from above, spy on their neighbours, or take aerial photos of landscapes.
The pros and cons of Vivo's smartphone drone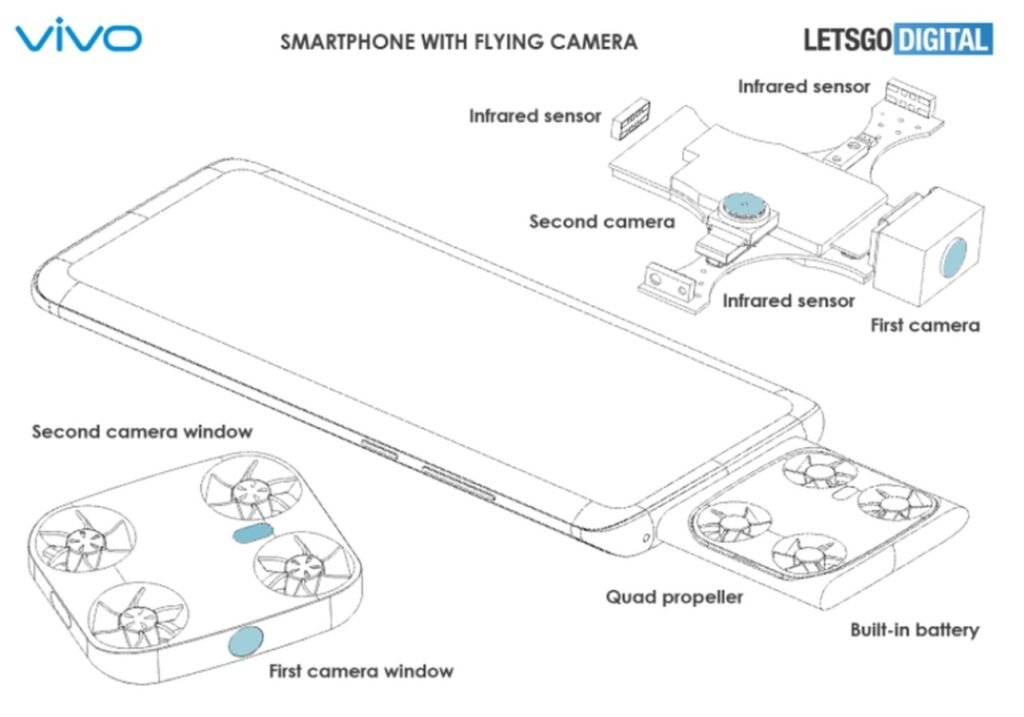 Although it's a niche device, packing a drone into a phone could have some advantages. It would be preferable to carrying a separate, larger drone for imaging for part-time photographers. Its small size makes it great for travel as well. Charging the phone should, presumably, also charge the drone.
The disadvantage is that this drone would have to be extremely tiny in order to fit into the body of a smartphone. The lighter the drone's body is, the more susceptible it is to wind. This would also make it difficult to fly.
The drone's presence would have an effect on the smartphone's internal components. Would this force Vivo to utilize a smaller battery or make compromises with the phone's primary camera hardware? For the removable drone to exist, something needs to give.