Adidas 3D CMPT
Adidas has released a new pair of limited-edition Adidas 3D CMPT sunglasses produced with additive manufacturing, the industry's fancy word for 3D printing. These glasses have a unique woven appearance and can't be folded, as you might expect considering how they were made. Only 150 pairs of these sunglasses will be produced, and only select people will be permitted to purchase them.
The Adidas 3D CMPT sunglasses are comprised of a flexible nylon material that is covered with a rubber-like substance. The lenses are comprised of a mirror-coated brown-based polycarbonate. Non-slip features on the ends of the arms and the nosepiece complete the model, preventing them from slipping while in use. Adidas' new 3D-printed glasses certainly suit the description, weighing in at just 20 grams (0.7 oz).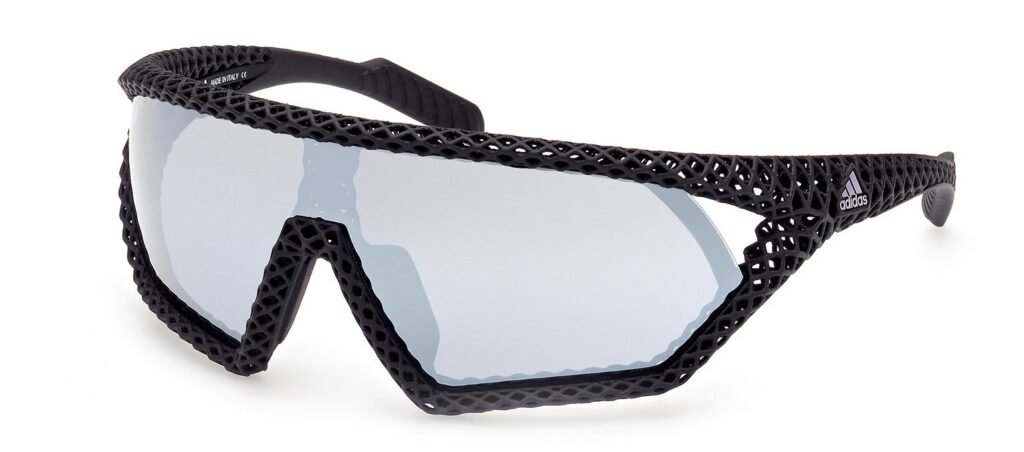 3D Printed Tech
The 3D CMPT sunglasses have a one-of-a-kind aesthetic that is frequently associated with 3D printing technology. Unlike a pair of home-printed sunglasses, however, this is a complete working set of sunglasses that may be worn on your next trek or when out on a sunny day.
The 3D CMPT was developed in partnership with Marcolin Group, a Milan-based company that partnered with Adidas in 2019. The Adidas emblem is 3D-printed on the arm of the sunglasses. Finally, the sunglasses have a utilitarian, shield-style design that makes them stand out from the crowd while also making them undesirable as an everyday item.
Pricing
If you live in the United States, the United Kingdom, or Europe, you may get a pair of these limited-edition spectacles for $415 USD. There is a catch, though: you must be a member of the Adidas Creator Club in order to purchase the sunglasses when they go on sale on August 23.