The Aleutian Islands chain spread from the Alaska Peninsula (~1500 km) east between the Bering Sea and the Gulf of Alaska includes several islands that are covered by steep volcanoes. And now three of those volcanoes are in a continuous eruption state, while the other two are rumbling.
As reported by NBC, such an incident is happening after a long time as three volcanoes from Aleutian islands simultaneously erupted seven years ago. This incident has led to an increase in volcanic activity, and the situation is undergoing an interesting phase as volcanic eruptions also can not be judged.
Three volcanoes named, The Great Sitkin volcano, Mount Pavlof, and the Semisopochnoi volcano all are at orange volcano alert level. According to the Alaska Volcano Observatory on August 15, these three volcanoes are still at orange level danger.
Thus eruptions are currently happening but on a small scale. Very little quantity of ash has been detected at Mount Pavlof and Semisopochnoi but interestingly none from the Great Sitkin. Although lava is flowing from Great Sitkin, big seismic tremors and several explosions have also been detected at Semisopochnoi.
The NBC report says, "Due to the remote location of these volcanoes, the current eruptions do not pose a threat to any nearby communities. Air travel is also not affected". Also, Mount Cleveland and the volcanic complex located on Atka continuously show clues of activities like increment in heat under Mount Cleveland, and small earthquakes under Atka, these are at yellow volcano alert level.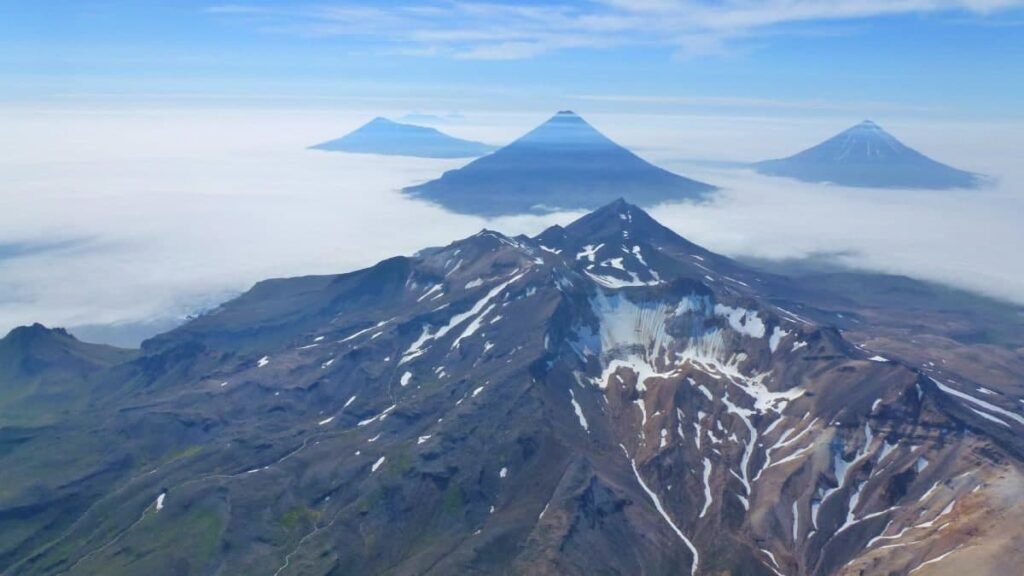 Such one after other volcanic eruptions in the Aleutians is uncommon, but it's not something that is never heard. Basically, the Aleutian Arc is a chain of volcanoes spread along the subduction boundary between two tectonic plates, and thus the Pacific Plate pushing beneath the North American Plate. The chain then expanded from the Alaskan Peninsula to the Kamchatka Peninsula in Russia.
Volcanic and seismic activities have been happening since 1996 and have expanded across 870 km and scientists thought that this can not be part of coincidence. There is almost 290 km distance between the Great Sitkin and Semisopochnoi, the two outermost volcanoes. Researchers in 2020 also found that the number of volcanoes along the Aleutian Arc could be part of a larger supervolcano but out of three only Mount Cleveland was present in that group.
For now, there is no harm to humankind but this happening can be helpful in volcano studies. Obviously, the Geologists and volcanologists have their eye on the current situation as they are trying to find out any link with earlier volcanic eruptions in that area. So that they can figure out more about this uncanny arc of volcanoes.