As per the newly leaked document, upcoming AMD Ryzen AM5 Desktop CPUs & APUs based on the Zen 4 core architecture could feature the integrated graphics based on the recent RDNA 2 architecture.
These leaked documents, published by Chips and Cheese (via Videocardz), came from the latest hack on component maker Gigabyte, show all the technical details about the upcoming processor based on the AM5 socket (AMD Family 19h) with hybrid GFX support. Although there is no mention of the type of integrated graphics in the document, but the original rumor suggested it will feature 12 core RDNA 2 graphics chips giving it better performance.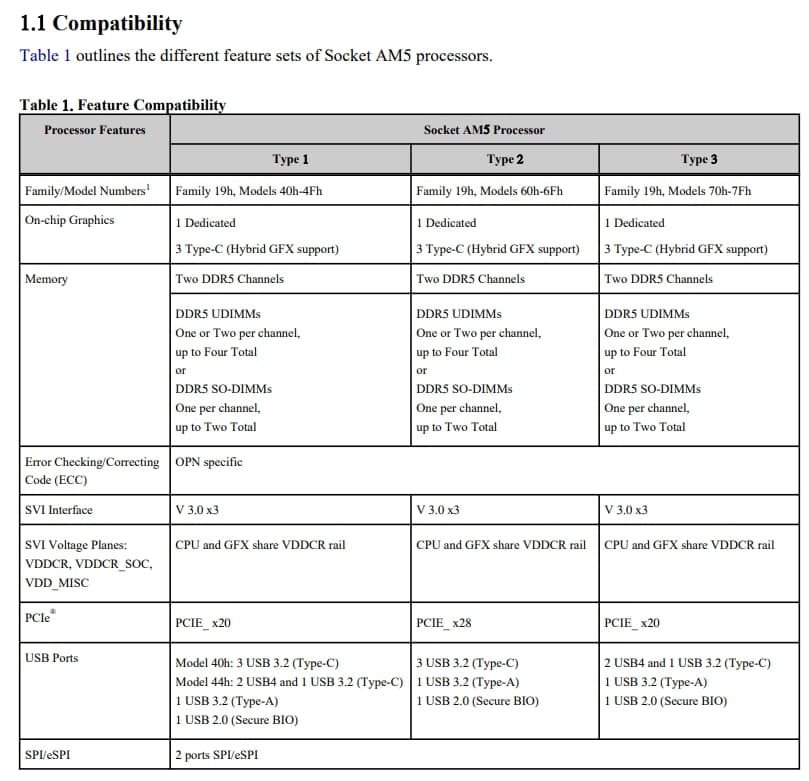 The document also reveals that the CPU will support four display port interfaces, three of which can operate through USB-C. Chips and Cheese say that other documents suggest that the onboard graphics can steer a 4k display at 60Hz.
Additionally, the document mentions that there will be two types of chips, one with iGPUs enabled and others with a disabled iGPU, the same as Intel's "F" processors.
Zen 4 processors are to launch next year with an increase of IPC up to 25% (rumored). It is a unique approach and very different from Intel's hybrid computing model (big.LITTLE) for better performance.