Gaming Super Resolution Patent is Public
Although no announcement has been made to accompany the details, a new patent for AMD's 'Gaming Super Resolution,' or simply 'GSR,' has just been made public, adding weight to these expectations. No rumour, no matter how convincing, should be taken as gospel before AMD gives us an official launch date.
Competition to Nvidia's DLSS
AMD has previously reported that FidelityFX Super Resolution, Team Red's AI-powered graphics booster that competes with Nvidia's DLSS (Deep Learning Super Sampling), will be coming to RDNA 2-powered gaming PCs this year, with reports such as YouTuber Corteks stating that it will be available in June.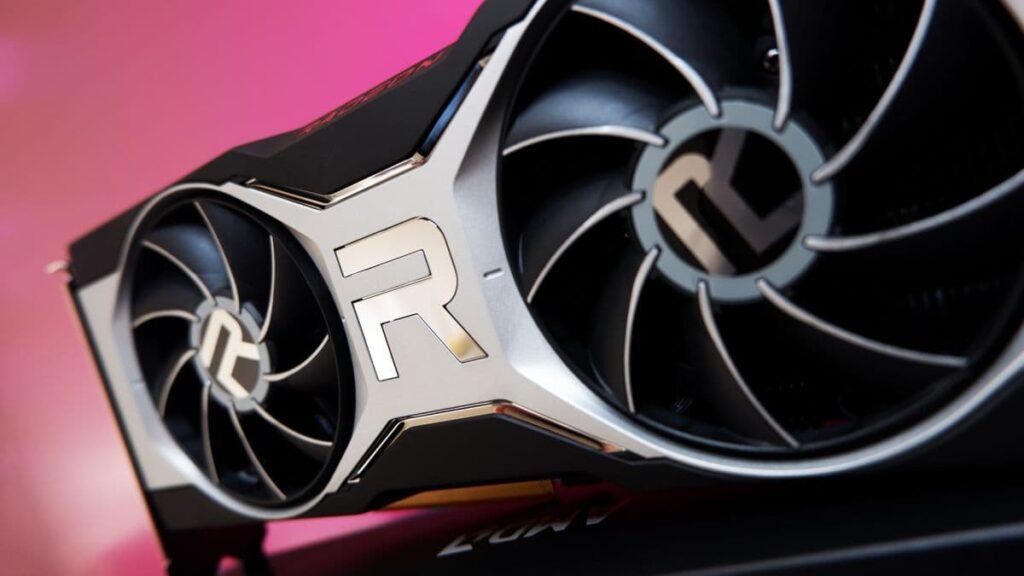 When the Radeon 6000 graphics cards were first released, FidelityFX was teased, but actual launch information has been scarce, with little information about the feature made available, nothing can be said much about the patent of Gaming Super Resolution.
Patent suggest Development Complete  
While the new patent of Gaming Super Resolution may imply that AMD has completed development of the technology behind the upcoming resolution feature, large corporations often file several patents to prevent knowledge from leaking into the public domain. We also know that the patent in question was filed in November 2019, despite the fact that it was just recently discovered.
The basic flow of this Gaming Super Resolution is described in the patent as taking a low resolution image (which can be made quickly by the hardware in question) and down-sampling it into multiple different images using two deep-learning networks, one linear and one non-linear.
FSR can extract a large number of different features—for example, colours, objects, and curves—from a low-resolution starting point and use them to generate a more complex, accurate high-resolution image at the end thanks to these differently down-sampled images.
Since the patent doesn't have any photos, we'll have to rely on the text for now, which shows that Gaming Super Resolution will be focused on interference to upscale images. According to AMD, the deep learning approach may result in a loss of information or colour because original image aspects are not taken into account, so a solution based on linear and non-linear upscaling technology was created from the ground up to maintain and enhance the final image's fidelity. Further can be read on the site.
GSR – Tech for Overall Upliftment
The patent also suggests that this technology could be used outside of graphics cards, similar to how Nvidia incorporates graphical upscaling into devices such as the Nvidia Shield TV Pro. This means that Gaming Super Resolution could be used in products other than Nvidia's CPUs and GPUs, such as game consoles, TVs, handheld devices, cell phones, and more.

AMD must catch up to Nvidia and the ground it has earned thanks to features such as DLSS. Despite the fact that both the Radeon RX 6800 and Radeon RX 6800 XT are excellent gaming GPUs, PC builders prefer Nvidia's GeForce RTX 3080 or RTX 3070 due to their software advantages.
Since AMD's Big Navi cards didn't have a solution for supersampling, they had to make each frame at higher resolutions, which rendered them far slower than their Nvidia counterparts when it came to matching graphical performance. When the mobile versions of the Ampere lineup were announced, Nvidia also brought its bag of technology goodies with it, bringing RTX and DLSS to powerful gaming laptops.
AMD can gain Market Share
AMD has a greater chance of regaining market share if it can balance what Team Green is currently selling in both desktop and mobile GPUs. Of course, due to the ongoing silicon shortage and the high demand caused by cryptomining, any graphics cards are difficult to find right now, but with Bitcoin finally beginning to fall in value, it might not be long before we see any sense of normalcy returned to the graphics card industry.