As an incredibly successful video game, Among Us is winning the hearts and minds of both teachers and students' in schools. In addition, during The Game Awards ceremony that took place two weeks ago, the game was named the best multiplayer title of 2020. 
During the race for the Best Multiplayer Game award at TGA earlier this month, Among Us confidently overtook such modern gaming trends as Fall Guys and Animal Crossing. That's fairly well-deserved, especially considering how huge the title's player base is. The game had approximately 500 million active players in November alone. 
Currently, Among Us taking over schools that are featured in many innovative ways. One may assume that the initiative comes exclusively from students who are likely to be seen as players of Among Us, but teachers are also actually involved in popularising the game.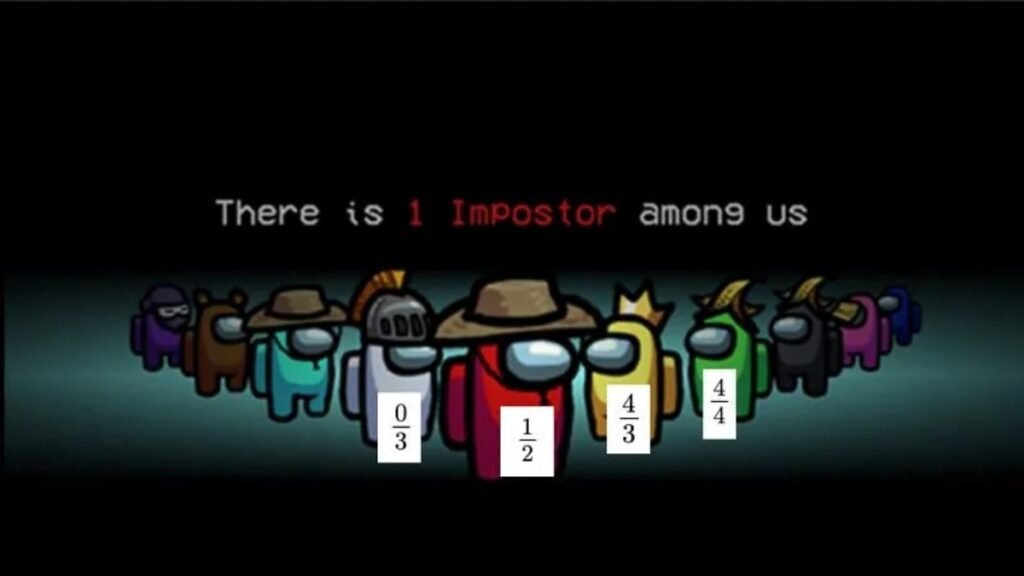 According to the Reddit user Aekartzdef, their sister's teacher was giving students colouring sheets with characters from Among Us. They are seen conducting various festive tasks, such as decorating the Christmas tree and creating a snowman. In a different school, a science teacher explicitly included a problem inspired by Among Us in a test, as shared by misterbones472 on Reddit. 
However, there's a slight error, as the problem is followed by the picture of a mini crewmate rather than a standard playable character. As for the initiatives of students, classmates use the characters of the game to remind each other of the need to maintain distance during the COVID-19 pandemic, as demonstrated by Redditor Flareexx. 
According to one of the recent report, players from Among Us are likely to have some of the gaming community's highest IQ numbers. The study was focused on the testing of verbal intelligence, mathematical ability, logical reasoning, and visual reasoning by participants.
On average, players from Among Us showed an IQ of 118.9, which put them second after Rainbow Six: Siege fans, who topped the list with an average IQ of 120.3. Considering that multiplayer sessions involve quick thinking and smart decision making, it is very understandable.
It shouldn't be surprising that Among Us is famous with every social segment imaginable, including both school students and their teachers. The game can be beneficial as a cultural phenomenon in eliminating the generation gap and creating an effective and enjoyable way of communicating.
The technique of using Among Us as a bridge between teachers and students clearly shows that it is possible to offer even the most boring knowledge in a playful and entertaining manner.