Nvidia is working on its new mining card after the Nvidia CMP 30HX mining card which has to be launched was a little disappointing with its specifications. But this time company has likely created something close to RTX 3060 for mining purposes suggests leaked tests.
Asus performed internal tests on CMP 40HX cards (via VideoCardz), which an 8GB of GDDR6 memory with a default TDP of 185W (reduced to 134-135 in internal test). The cards have an improved hash rate of 36 MH per second and Asus CMP 40HX had pulled it in the range 43.31 MH per second to 43.77 MH per second by optimizing the memory clock as the mining algorithm depends on latency and memory bandwidth. This is roughly a 21% increase as specified by Nvidia.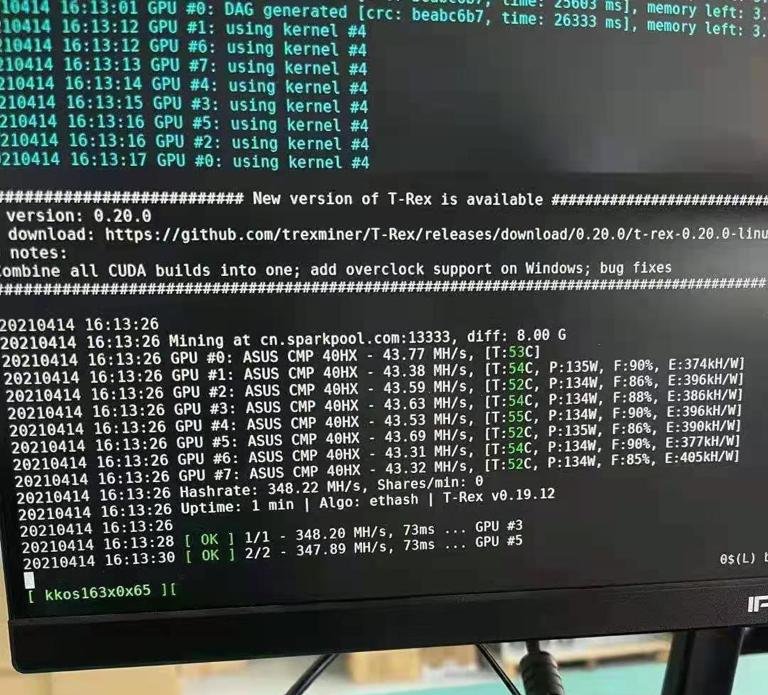 One of the leading North America's cryptocurrency mining companies – The Hut 8 Mining Corporation has placed an order for $30 million and the shipping in May. ASUS CMP 40HX would retail at approximately $699 whereas CMP 30HX would retail at approximately $599. Both the cards were originally planned to launch in Nvidia's first financial quarter, which is about to end on May 2 but all we can do is to wait for the same.