ASUS ROG Phone 5 will pack up to a whopping 18GB of LPDDR5 RAM, SK Hynix, (a semiconductor company based out of Seoul, South Korea) has confirmed in a statement released today.
Have you ever wondered that your smartphone's RAM is more than your laptop? Well, looks like you're not going to get rid of it anytime soon, as has gone to a whole another level after the explosion of the Gaming smartphone market. And That's the same approach ASUS is taking with its ROG Phone 5, which will pack up to 18GB of RAM.
Reports about the 18GB RAM variant of ROG Phone 5 have surfaced on the internet previously when the device appeared on the benchmarking platforms Geekbench and Master Lu. But now SK Hynix has confirmed it in a press release, saying that it has "started the mass-production of 18GB LPDDR5 mobile DRAM chips," and "its first batch will make its way in the top-end variant of Taiwanese giant ASUS' ROG Phone 5."
SK Hynix has also said that the chip is designed for "premium smartphones to support an optimal environment for games with a high-resolution image and also high-quality videos with improved temporary data storage." 18GB RAM of ASUS ROG 5 will be capable of speeds up to 6,400Mbps which is around 20% faster than the current versions claims SK Hynix.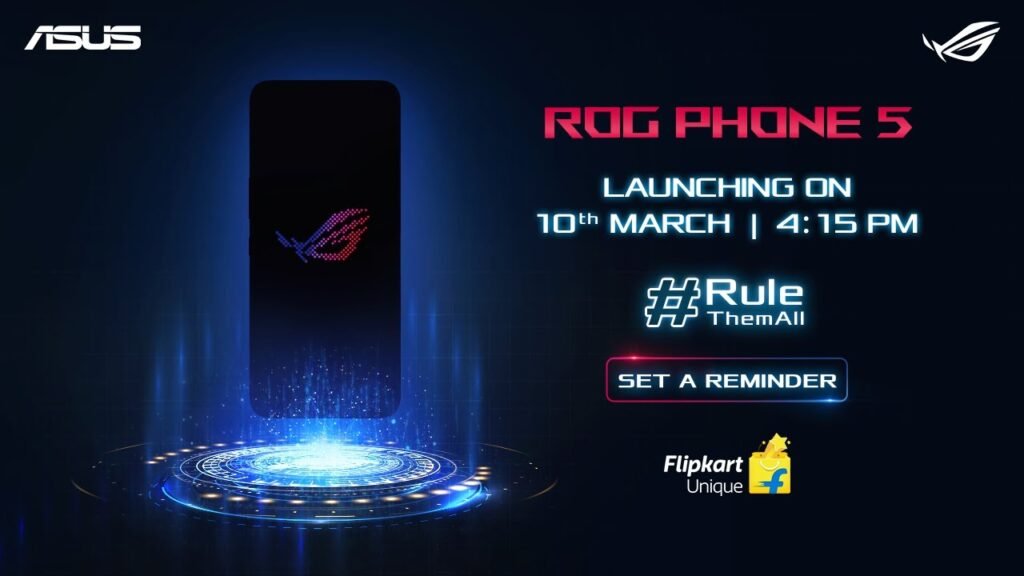 The ROG Phone 5 (it skipped the number 4 due to Chinese superstitions), is scheduled to launch on March 10 and is expected to feature a Snapdragon 888, 6.78-inch OLED display with high-refresh-rate running on Android 11 OS and a rear panel Dot-Matrix LED on the back. Additionally, it is expected to have a 3.5mm audio jack, Dual-Front facing speakers, a 64MP triple-camera, a 6,000mAh battery with 65W rapid charging.