Last Sunday a startup company based in BRUNSWICK named bluShift Aerospace launched marked a milestone by launching its first rocket booster. The name of this booster is Stardust 1.0. It can carry 8 Kilograms of payload and it's 6 m tall. This runs on solid bio-derived fuel which is nontoxic. This company aims to launch tiny satellites.
The rocket was launched from MAINE despite all the weather conditions it all went well. The temperature was freezing and it took 3 tries to launch it. On the very first try, it looked like they were having trouble with an oxidizer valve which prevented the booster from lifting off, and then on the second go which was attempted 90 mins later, it failed again because the booster's igniters didn't kick-off as they were supposed to.
After failing to launch twice it finally did launch in the afternoon. It was a test flight so it flew over 1,219 m and then deployed a parachute and landed back on Earth. This whole incident should have been a very emotional and proud moment for the startup company. bluShift CEO Sascha Deri said that everything went perfectly and as it was planned, Stardust 1.0 landed perfectly, and on the place where the company was hoping and planning. Deri said it could have not been more perfect this is what all could have happened.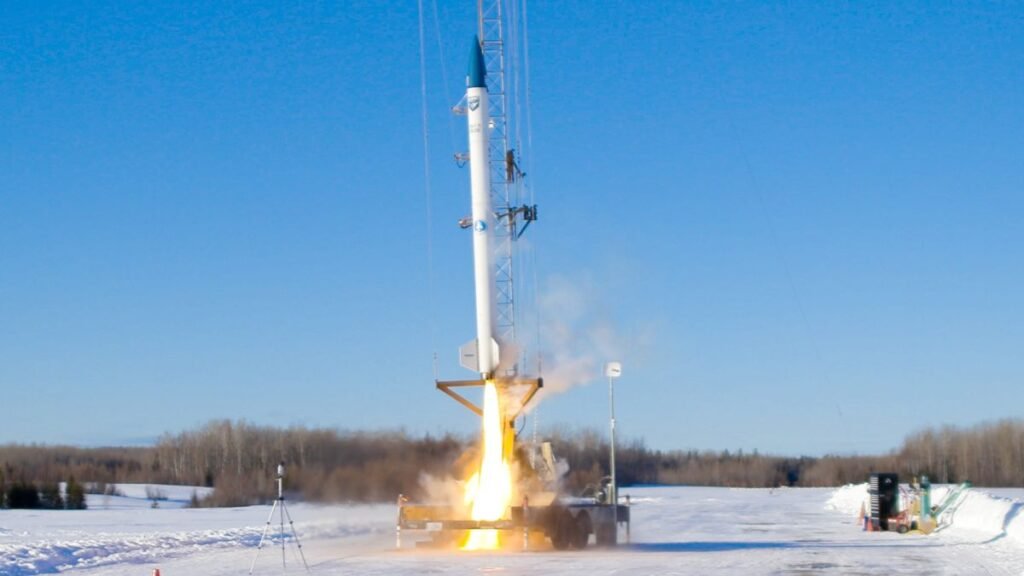 bluShift was founded in 2014 it is a team of 8 people who aims to put the nanosatellites in polar orbit. Launching nanosats are very troublesome for companies. They have to wait and launch their satellites with other big satellites as a secondary payload and also it offers very little flexibility over the satellite's orbit. So this company is targeting the market of nanosatellites. They said that they want to be an Uber of nanosatellites. Choosing them to launch your nanosatellites will also provide more flexibility and control over the orbit of your nanosatellites.
To achieve all this company is planning to build two successors of Stardust 1.0 named Stardust 2.0 and Starless Rogue. Starless Rogue will be bigger than both. Later bluShift is also planning to launch nanosatellites that can weigh up to 30 kg into orbit with the help of Red Dwarf.
The properties of bluShift's engine are it is a hybrid of solid-liquid propellant. It is called Modular Adaptable Rocket Engine for Vehicle Launch (MAREVL) The company said that they use a solid biofuel and it is very non-toxic to the environment and it is also carbon neutral. For oxidation, it uses nitrous oxide bubbled with oxygen.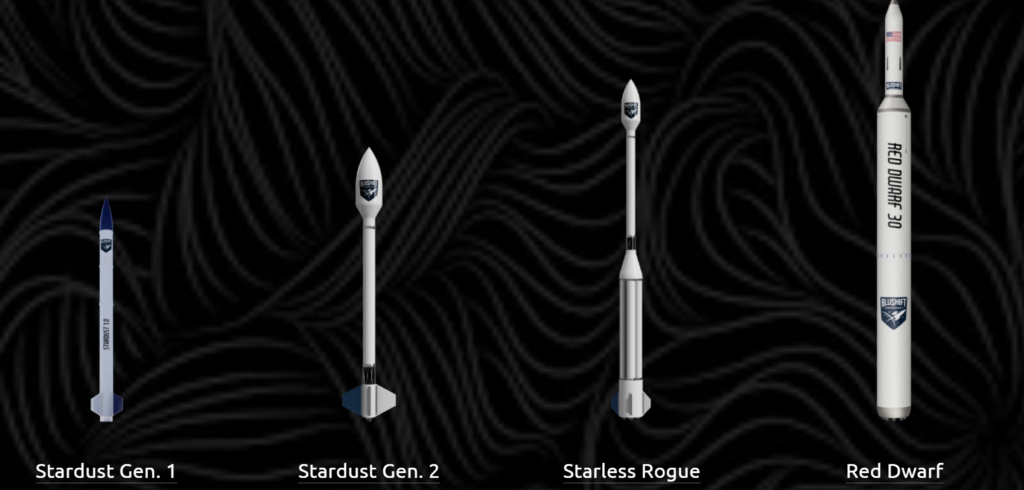 On Sunday (31st Jan 2021) when bluShift launched Stardust 1.0 it consisted of 3 primary payloads a CubeSat built by students, a new nickel-titanium shape memory alloy, and a package of stroopwafels for the software development company Rocket Insights as a gift to their Amsterdam-based parent company Dept.
The company is hoping to get the attention of investors with its Sunday's launch. The company seeks a total investment of $650,000 for the development of the successors of Stardust. The company itself is doing a great job it's a core team that invested $500,000 on their own and they also won an amount of $125,000 from NASA. Maine Technology Institute is also funding them. If all goes well then Company will be able to launch Stardust 2.0 by the end of this year.
The company is looking forward to the next launch and this first successful launch is very motivating for the company. I would like to wish them the best of luck they did a good job.