After countless delays, we're now a few weeks away from Cyberpunk 2077's new 10th December release date, but it seems like some console players have already managed to get their hands on a copy of it. As the 20 minutes of gameplay of the most anticipated release of the year, has spilled onto the internet.
Seeing the stream itself one can say the quality of the stream isn't that brilliant in which the two players are taking over the footage. This stream will give you an idea of what the start of Cyberpunk 2077 will going to look like. In the video streamers rush through the character creation features of the game, help a mechanic fix his car, talking to a sheriff and then head out into the wastelands surrounding Night City to fix a radio tower. Riveting stuff.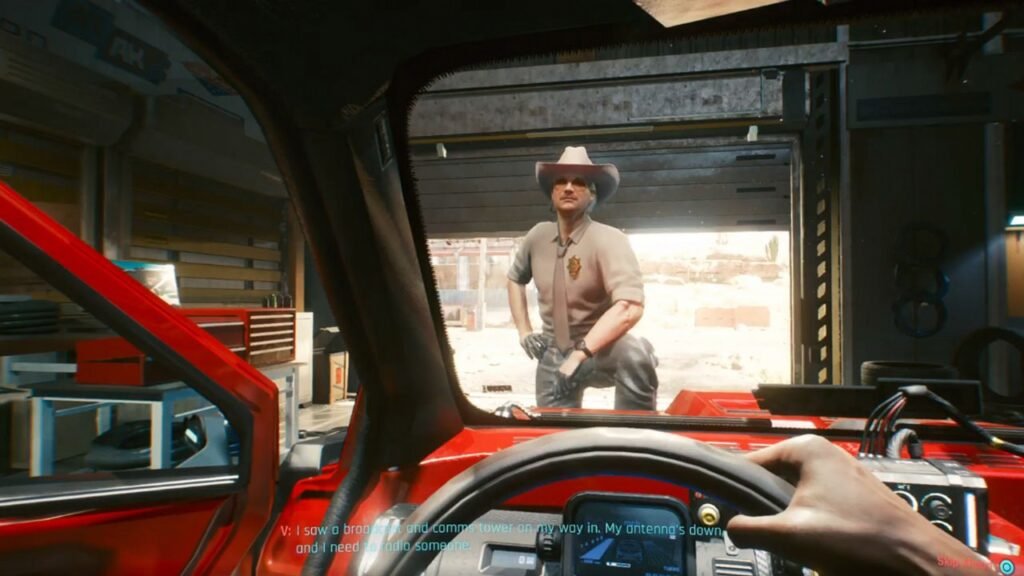 By looking at the stream 2-3 times, it looks like the whole thing was played on a PS4 console, but it's hard to say whether it was a base PS4 or PS4 Pro, as the feed isn't of particularly good quality. If you want to watch the whole thing, you can find a host of mirror videos on ResetEra. But as a gamer to gamer advice I'd recommend you to turn off the audio, or simply to wait a few weeks more to experience it for yourself.
This leak of Cyberpunk 2077 gameplay, comes after countless delays of the highly anticipated open-world RPG, the final delay (fingers crossed), and most importantly after the game went gold. This means boxed versions of the game are already in warehouses. And it looks like some copies have exited from there and that's why gameplay has started to leak.
It could take over 175 hours of playing to end CyberPunk 2077
Now, in the end, those who have waited years and years for the release of Cyberpunk 2077 will surely want to avoid this footage. And we have one more good reason for that. As CD Projekt Red's lead QA tester, Lukasz Babiel, has revealed that he has spent over 175 hours playing Cyberpunk 2077 and has yet to see the credits roll on the massive title.
Also with this, CD Projekt Red has also released updated PC specs for the game recently, which gives a strong hint that the game is almost here and this time for real.