Video Game Companies like Sony, EA, etc. always look for new methods to increase the user experience and immersion in the games. And taking another step in this field Electronic Arts has now filed a patent on August 3 for a "voice companion application," which would allow players to operate a video game using voice commands using a mobile device.
As reported by GameRant, when players are unable to directly access the video game owing to distance from the console or other responsibilities, they can utilize the companion application for which EA has recently filed the patent. The objective of this technique is to keep a player's attention on the companion application, and therefore indirectly on the video game.
The New EA patent aim is to keep users engaged with a game for as long as possible
The companion application in the instance of the EA patent would allow players to engage with at least a section of a game without having to run the video game software. A user may use the app to personalize their video game character or team, purchase or sell digital things, and even order a character or team to execute a certain action or travel to a specific area just by giving some voice commands, according to the examples given.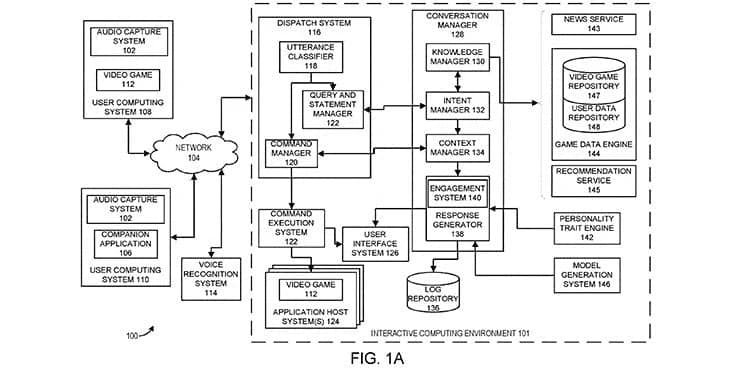 The user may also be able to play mini-games that award in-game goods such as weapons, outfits, or skill points in specific circumstances, notes GameRant.
Aside from keeping a user consistently engaged with a game even when they aren't actively playing, the attractiveness of such a companion application is that it would demand less processing power and so could be utilized on lower-end mobile devices to give voice commands.
It may make use of voice-activated speakers such as the Amazon Echo or Google Home. While the description supplied by Electronic Arts refers to video games, the companion application might be helpful with other types of software, according to the patent.