The mobile version of miHoYo's smash hit "Genshin Impact" has become the fastest title to hit the $1billion milestone on App Store and Google Play, taking record six months to achieve this remarkable feat.
According to a report from a data analyst firm SensorTower, the hit live-action role-playing game Genshin Impact has generated "$1billion in player spending in less than six months following its official launch on September 28, 2020." Even other popular games like Pokémon Go and Lineage M  took over nine months to reach this milestone.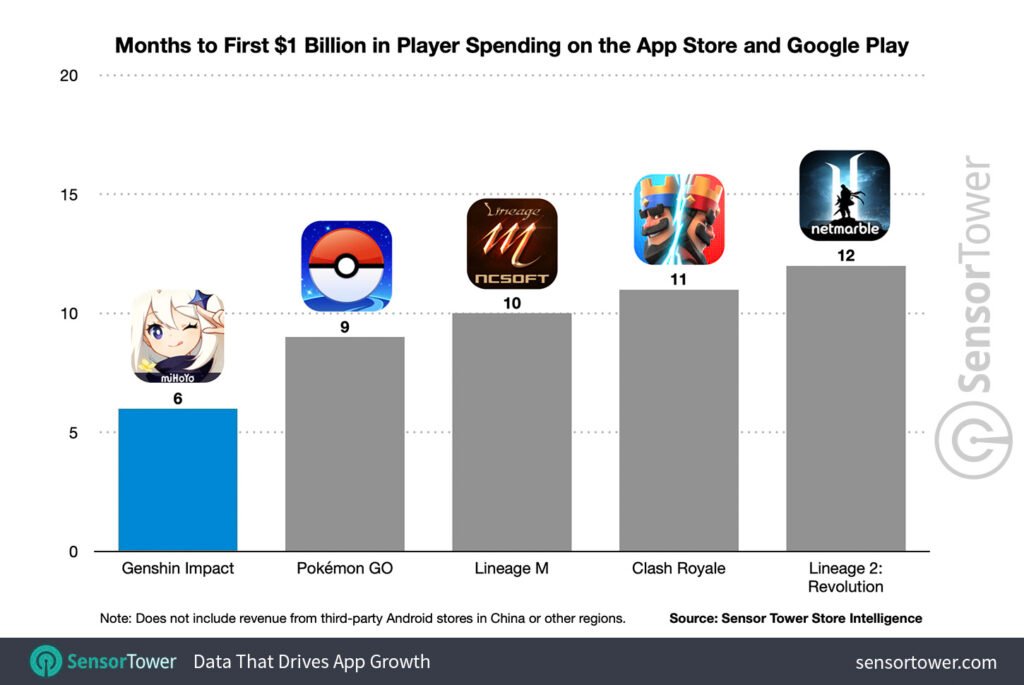 However, the miHoYo's smash hit has of course been a global blockbuster since its release, generating over $874million in just five months since its launch. And during the last 30 days, Genshin Impact ranked in "the top 3 revenue generating titles on the App Store and Google Play combined" along with keeping "the No. 1 spot in China for the same, becoming the fastest mobile game to achieve the $1billion milestone."
The majority part of its global player spending comes from Google Play which is 56.7 percent while the remaining part comes from the App Store i.e. 43.3 percent. The gaming industry is growing at a very fast pace for the past few years and mobile games like Genshin Impact are indeed playing the main role in that.