Reports are suggesting that tech giant Google is planning to expand its hearable accessories range with a new pair of budget-friendly true wireless earbuds called "Pixel Buds A". After FCC listings hinted that Google is working on a new pair of headphones last week. A latest report by 9to5Google gives us a better look at the design and color scheme of the rumored earbuds.
As reported by 9to5Google, the design of earbuds and case will be as same as the current $179 Pixel Buds. But will eliminate "the black plastic of the ear tips, wings, and case interior saw on last year's model for all colors," with the same color as the earbuds and exterior case. Now talking about its color scheme, "Pixel Buds A" are expected to come in two colorways: White and Green.
And as stated earlier the white model, will have an all-White case interior and all-White bud design. Similarly, for the Green model, it will have a darker forest green shade, with a Dark Green color on the inside of the charging case and the buds' inward-facing pieces like the ear tips and wings. Additionally, the pair is expected to have touch controls and access to the Google Assistant for media control.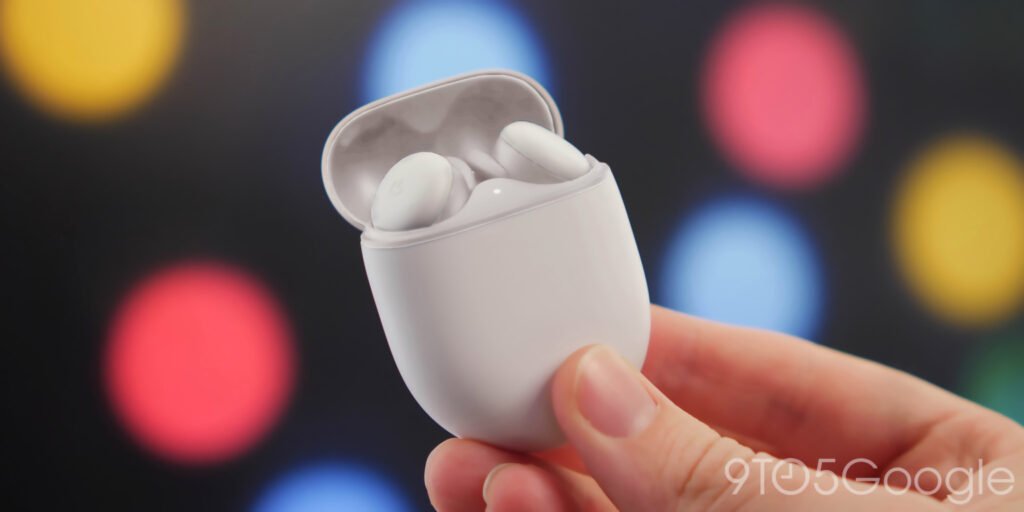 One prediction is also made by the site that these two colorways of the new pair of earbuds can match the color options of the rumored Pixel 5a. As last year Pixel 4 and Pixel Buds (2nd-gen) both had the same color schemes i.e. "Clearly White" and "Oh So Orange".
Nothing is known just yet, about the pricing of Pixel Buds A. But as the "A" moniker suggest these new pair could be more affordable in comparison to other earbuds Made by Google. And considering Google's "A" series Pixel phones which are more affordable than other versions of the flagship model, these Pixel Buds can be budget-friendly too. So far there are no details about its release date but we can expect Pixel Buds A to launch sometime in summer 2021.