Recently, on Friday morning last week, an astonishing incident occurred on the coast of Cape Cod. A 56-year-old U.S. lobster diver – Michael Packard – from Provincetown Massachusetts was swallowed by a starving humpback whale and nearly made him the leviathan's lunch. But he survived and told a story that the creature disliked his taste and spitted him out.
Here is how Michael Packard describes his experience. What were his thoughts when he was in the humpback whale's mouth?
What happened On Friday morning?
The incident took place on Friday (11 June) when Michael was going on a root and lobster dive off the coast of Cape Cod. Recalling the horrific incident, he told CNN affiliated WBZ that "I got down to about 45 feet of water, and all of a sudden I just felt this huge bump, and everything went dark."
At first, he thought he was swallowed by a great shark. Later, he realized that he was not chewed, and not surrounded with teeth. Then he learned of an attack by a humpback whale. He was in the whale's mouth and the whale was trying to engulf him.
Michael said, "'Oh, my God, I'm in a whale's mouth. I'm in a whale's mouth, and he's trying to swallow me.'" while in the whale's mouth. But it cannot be made clear that he uttered these words in the mouth of the humpback whale.
Michael Packard also dropped the regulator of the oxygen cylinder. But he got it back by scrambling it here and there in the dark inside the whales' mouths. Afraid of drowning in the whale's stomach, he puts the regulator in his mouth and uses the oxygen tank to avoid drowning. Michael thought that he could not come out of the whale's mouth and he began to think of his death.
He said, "One of the things that went through my mind was just, Oh, my God, what if he does swallow me…I thought to myself, 'OK, this is it. I'm going to die.' And I thought about my kids and my wife. There was no getting out of there."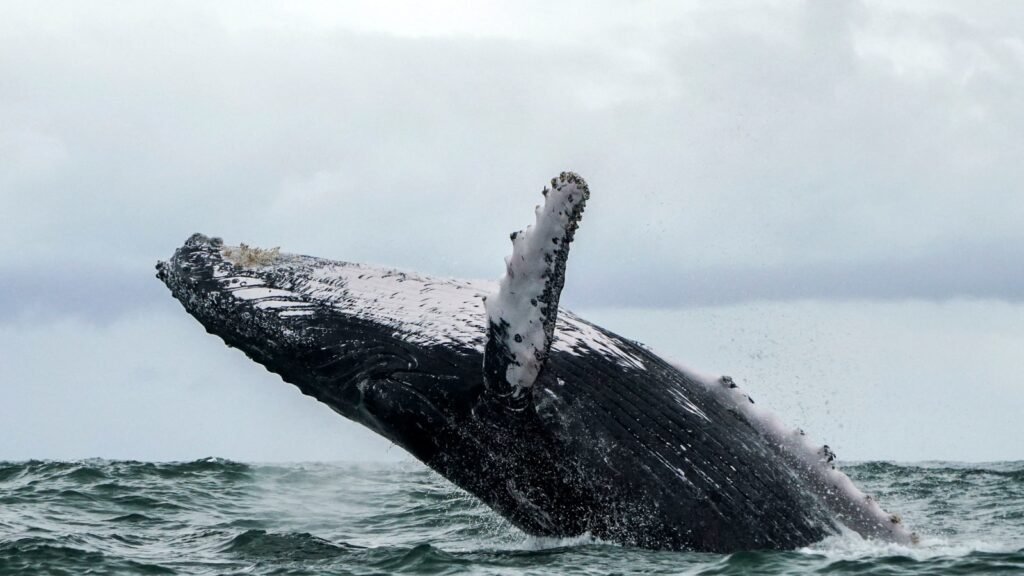 But suddenly, something miraculous happened. The whale began shaking his head and Michael saw some light. The whale spat him out in the air. He realized he was outside the whale's mouth after 30-40 seconds. After that, he floated in the water.
Packard said, "I just got thrown in the air and landed in the water and I was free and I just floated there…I couldn't believe it." He added, "I couldn't believe I got out of that. And I'm here to tell it."
Josiah Mayo, Packard's crewmate, who was aboard the boat heard a huge splash in the water. He saw Packard fly off the mammal's mouth and the whale was gone. Mayo saved Packard and helped him get on that boat. According to CNN, he used his radio to call officials ashore.
Port Captain Don German stated that when he and his team heard the incident, they did not believe it. Later, Captain Joe Francis, who was himself wounded, reported in the media that he saw Packard fly out of the water and witnessed the entire incident.
Packard had the good fortune to live. He couldn't believe he was inside the whale's mouth. After being informed by a wounded man, they realized this was a real incident.
Packard was brought to a hospital in Cape Cod. He thought that he broke his legs in the incident. But the doctors later confirmed he had soft tissue damage and bruises. He came back from the hospital that day.
What do the experts say about the event?
According to experts, the humpback whale is much larger than humans, approximately 18 meters long, and weighs up to 36 metric tonnes. But they can't be more interested in humans eating.
It was very rare to be swallowed by a humpback whale. Peter Corcoran, a senior scientist at the New England Aquarium, estimated that there is a one in a 1 trillion chance that somebody will be eaten by a whale. He told GlobalNews that, "The humpback whale opens up its mouth very wide when it feeds what's called a sip." And what has been described, we can say this would have been an error on the part of the humpback whale.
What about Packard after he got out of the Hospital?
Packard said that in his work he rarely encounters any whale and if he does he keeps his distance. He also tells about other near-death experiences. About 10 years ago, he survived a Costa Rica plane crash that killed several others.
In Costa Rica, people call him by the nickname 'Milagro Mike' which means 'Miracle Mike'. Now, after this whale incident, a lot of people started calling him "Jonah", he said on Reddit. He also thanked the rescue crew through his social media handles.