Android will become tough to choose over iOS after you get to know what's going on behind the scenes. Let's go through all the stuff you need to know before choosing what's best for you.
One of the major advantages Android has over iOS is the greater level of control users are provided, with the side-loading of third-party apps. This indicates that you can download apps from repositories other than the Play Store. But according to Tim Cook, this could be the main reason why Android has more malware than iOS.
What actually Tim Cook has said about Android
Apple's CEO Tim Cook recently came to a remote interview (thanks ZDNet) and talked about how committed he and the company is when it came to privacy. Moreover, he also mentioned some differences between Android and iOS, claiming that Google's mobile operating system had several times more malware than iOS.
Tim Cook also spoke against the practice of side-loading apps onto iPhones, supporting this with the following statements:
"That [side-loading – ed] would destroy the security of the iPhone and a lot of the privacy initiatives that we built into the App Store, where we have privacy nutrition labels and app tracking transparency, where it forces people to get permission to track across the app," Cook explained. "These things would not exist anymore except in people that stuck in our ecosystem, and so I worry deeply about privacy and security."
Tim Cook believes that Android has a huge amount of malware compared to iOS, and he stated the reason for same in the statement below:
"I mean, you look at malware as an example, and Android has 47x more malware than iOS. Why is that? It's because we've designed iOS in such a way that there's one App Store and all of the apps are reviewed prior to going on the store. That keeps a lot of this malware stuff out of our ecosystem. Customers have told us very continuously how much they value that."
Cook also claimed in his statements, that Android has 47 times more malware than iOS. The Apple CEO didn't mention a source for the claim, but a report by Nokia from 2019 found that Android was responsible for 47% of detected malware infections versus under 1% for iPhones.
However, detected malware infections on Android fell to 26.6% according to the 2020 report, while iPhones grew to account for 1.7% of observed infections. So Cook's quoted figure isn't accurate if he indeed took the old Nokia report into consideration.
"It's because we've designed iOS in such a way that there's one App Store and all the apps are reviewed prior to going on the store," Cook elaborated.
It's known for a fact that malicious actors always tend to target the most popular platforms, and Android happens to be the top smartphone platform globally.
If you wish to check out the entire interview of Tim Cook, you can see it in the video embed below:
Does "Android have more malware" make a difference?
There's no doubt that the ability to side-load apps comes in handy but in turn, it comes with a security risk and could potentially contribute to more malware.
But Android phones are restricted to using the Play Store and/or an OEM app store by default for installing apps, if a user wants to side-load an app, they will need to explicitly grant this permission to an app like Chrome, and the browser, which also warns users that the APK file can harm their device.
It's just that the fact that iPhone owners have more hurdles if they really want to side-load apps, making it harder for malicious apps to be installed.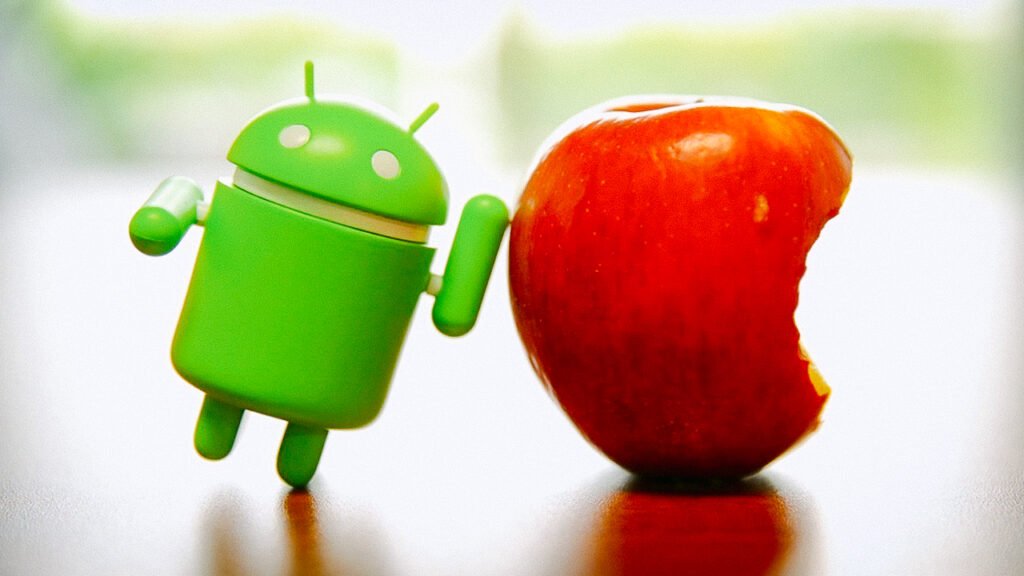 Speaking of sideloading apps, Apple has already allowed sideloading apps on the iPhone if the user happens to have a developer account.
Moreover, Apple's own App Store isn't perfect, as the App Store was also recently in the spotlight after it surfaced that about 2,500 apps containing malware were uploaded to the store, while over 120 million customers downloaded the infected apps.
Whether this will play along nicely with people who love sideloading apps onto their Android devices is a debate for later. Let us know in the comments what do you guys think of this