As per recent reports, the famous and iconic Galapagos rock formation – Darwin's Arch – has collapsed. How, when, and why did Darwin's Arch collapse, we will see further in the post but the satisfying news is that no divers were harmed in this incident.
What is Darwin's Arch?
Darwin Island is one of the parts of the Galapagos Archipelago which is a small uninhabited island. It is 2.33 sq. km in area and 168m elevated. So on Darwin Island, 1 km to the southeast of the island was situated this arch called the Darwin's Arch. It was a bridge-like naturally constructed formation. The arch was named after Charles Darwin because he was the one who visited the island in 1853 on HMS Beagle and developed the theory of evolution examining the Galapagos finches.
The walls were into the sea with the arch's oceanside featuring a 'viewing platform' at 18m. Being 43 m high, 23 m wide, 70m long, this arch has now collapsed recently on May 17, leaving only the two free-standing poles.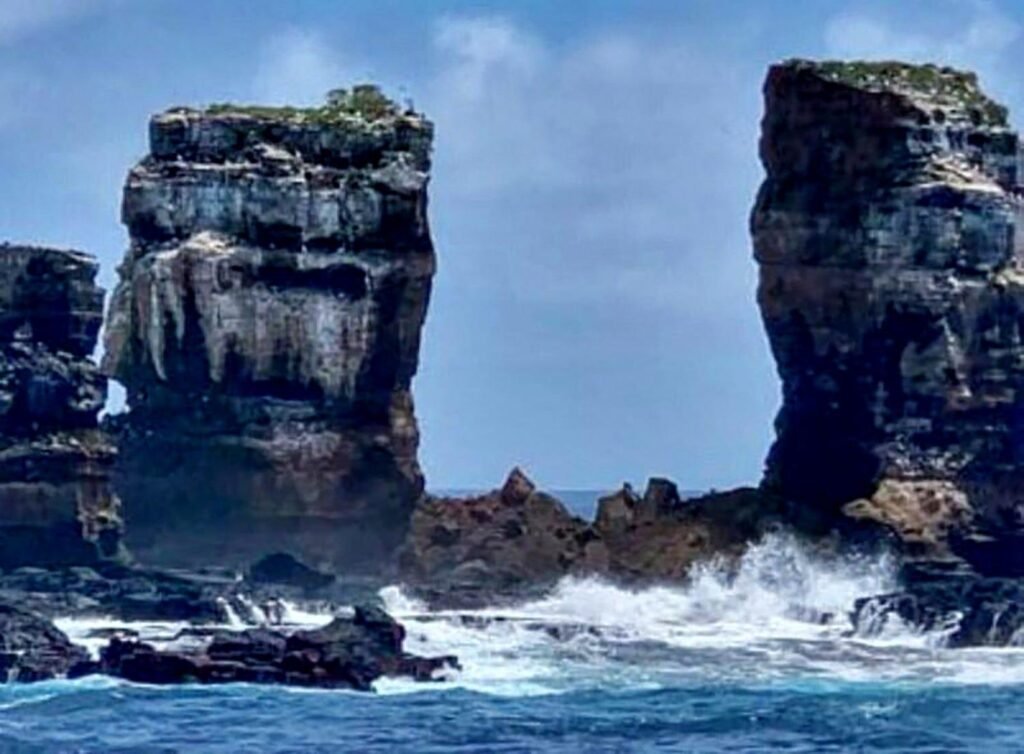 When and How did Darwin's Arch Collapse?
Ecuador's environment ministry said that this arch collapsed on May 17. According to the diving website, Scuba Divers Life, on May 17 at 11.20 am the visitors witnessed this collapse.
The speciality of the site of Darwin's Arch
Readers, you will find it surprising that the flora and fauna found at this place is found nowhere else in this world. You can not reach the arch by land. The Darwin's Arch was a famous diving spot with a variety of water animals like sea turtles, whale sharks, etc.
Why Darwin's Arch Collapsed
Jen Jones of Galapagos Conservation Trust was quite upset about the collapse as according to them the arch was an icon of the Galapagos landscape. Although the reason behind the collapse is natural erosion. Also according to the scientists even though the increasing number of tourists is one of the reasons for the disturbance created in the flora fauna there, the El Nino effect is also leading to the changing rainfall, temperature, etc. which is also putting them at risk of collapse.
So readers this was all about the post but before ending it –
"The Greatest Threat to our Planet is the Belief that Someone Else will Save it"
– Robert Swan