As the world's biggest PC manufacturer, it's not unusual for Lenovo to have many products under its name. There's the ThinkPad they bought from IBM years ago and its own flipping yoga family of 2-in-1 convertibles.
It is not common, though, for these lines to cross, but it seems that the stars may have aligned and given birth to an unlikely Yoga Slim 7i Carbon that seems to deliver the best of both worlds.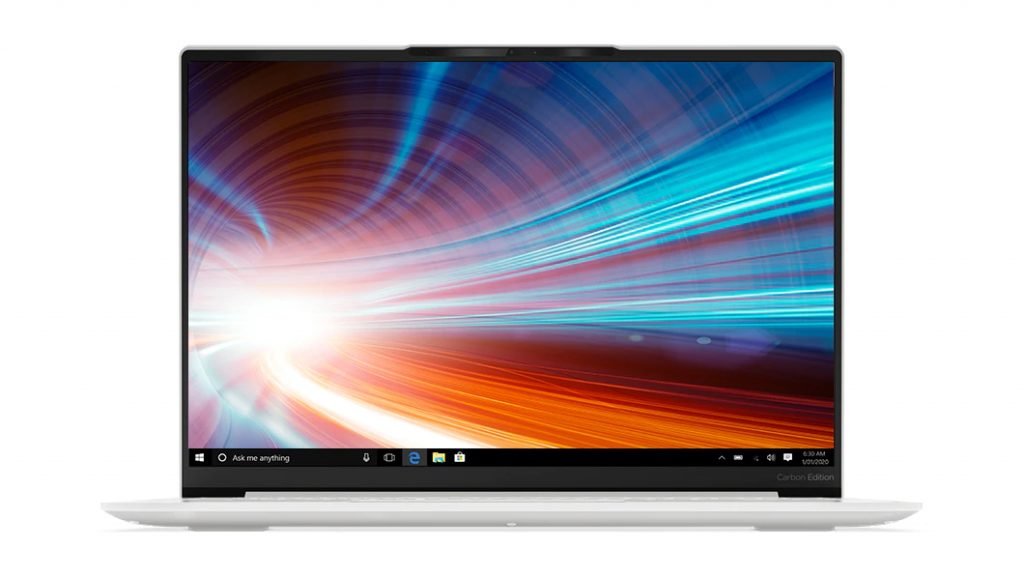 Lenovo has claimed the "Yoga" label for its convertible laptops, but it has also introduced standard notebooks under that title a few occasions. Carbon branding, on the other hand, has often been linked with Lenovo's ThinkPad workstations, especially those marked for strength and a bit of robustness. That's what makes this leaked Lenovo device, so it almost appears to be the reverse of it.
Lenovo Yoga Slim 7i Carbon – The best of both worlds
The Lenovo Slim 7i Carbon video recently leaked by WalkingCat, a.k.a. @h0x0d on Twitter. The video features an exquisitely white laptop, the yang to ThinkPad Carbon's yin. There are still questions about it being a foldable laptop, but there is a hinge appearing in the footage for that. It has at least an "unyielding carbon" fiber structure that can at least make it as robust as ThinkPads considering its seemingly frail white appearance.
The video demonstrates a laptop that is different from what other people know of laptops, which is actually a marketing speech about incorporating features that at first sound conflicting. That probably boils down to packing a lightweight yoga form with a ThinkPad performance.
WalkingCat indicates that this Yoga Slim 7i Carbon, which is a term for itself, will fit the new 11th-gen Intel Tiger Lake chips. If so, the three USB-C holes may well be the Thunderbolt 4 connectors. It remains to be seen if it would actually have something more to give to "unlearn" what we now about laptops, or if it would only be a hyped-up variant of the basic Yoga Slim 7i laptops that Lenovo revealed at the beginning of 2020.