Today, at a Mobile World Congress (MWC) MediaTek announced the Open Resource Architecture for its top 5G Dimensity 1200 mobile chipset. This new MediaTek open-source architecture allows mobile brands to customize various elements and tune different features of the Dimensity 1200 chipset for different performances. This is the company's highest-end chipset. It seems to challenge Qualcomm's higher-end Chinese clients.
MediaTek chipsets, which recently became the world's leading provider of chipsets by volume, are frequently used by low-cost manufacturers with smaller development teams. These businesses are more likely to take the default firmware of MediaTek. And the high-end Qualcomm license holders emphasize the use of their camera and other algorithms. So, its Dimensity series is an initiative that attempts to demonstrate its commitment meant to the needs of premium phone manufacturers.
Ways in which companies can customize the smartphones
The companies can customize the Dimensity 5G Open Resource Architecture in five ways – multimedia, multiprocessing, cameras, AI, and connectivity.
Multimedia allows the companies deeper access to the display processor. They can render algorithms, im[rove power efficiency. Multiprocessing customization allows OMEs to assign customized workloads to different parts of the chip, such as the creation of special game modes.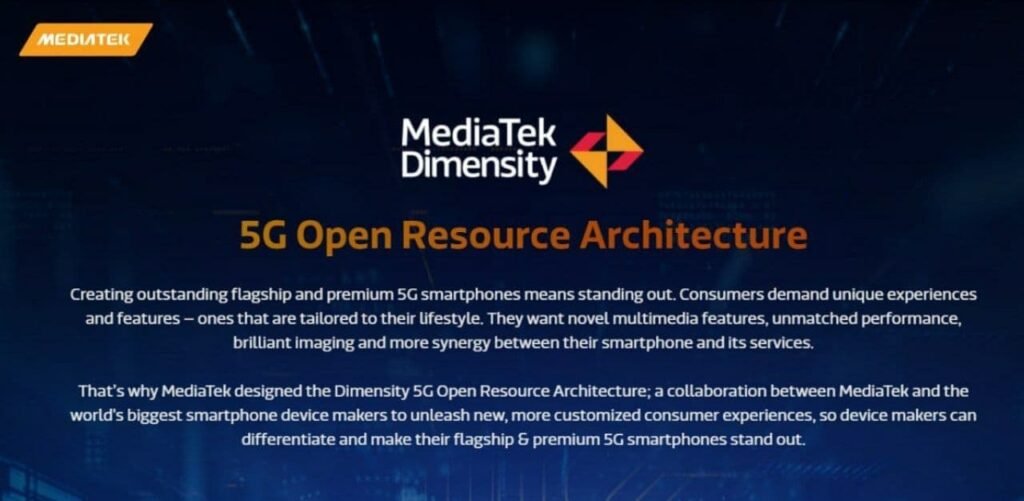 By camera customization, MediaTek has opened an Image Signal Processor (ISP). Now, companies can make changes to visual processing, which handles image stabilization, colors, depth mapping, and other aspects of camera hardware. So, phone maker's engineers can improve camera performance to its preferences. Connectivity refers to the implementation of their Bluetooth feature profiles.
Dr. Yenchi Lee, MediaTek Deputy General Manager of MediaTek provided a summary regarding the performance of this new architecture,
"Whether its new multimedia features, unrivaled performance, bright images, or enhanced synergy performance between smartphone and services, device manufacturers can customize their devices according to different lifestyles of consumers, with our architecture."
Dimensity 1200 chipset was originally announced in January 2021. Earlier, it was available on the phones of Realme, Oppo, and Xiaomi, which are available outside the US. But a press release says MediaTek gives the reference that the world's leading brand of smartphones will choose this new system.
Although, it provides no detail on who chooses this new system. MediaTek anticipates that a customized version of Dimensity 1200 will be available at the beginning of July this year.