September is coming – the time of year in which GoPro usually reveals its next-gen action cameras. And rumours and leaks about the company's next action camera i.e. GoPro Hero 9 Black is already in the air. Back in July, some images of a GoPro camera's front panel was revealed on Reddit. Showing off a large square cutout that could indicate the ninth generation GoPro may come with a front display. Which is now seemingly been confirmed by a German publication Winfuture, who leaked official product shots of the upcoming GoPro Hero 9.
Leaks pointing towards color display on both sides of upcoming camera
These leaks show colour display on the front and back of the upcoming action camera. However, it is not confirmed whether this display will be used as a secondary screen for seeing video previews when the camera is pointed towards the user or for displaying shooting parameters like the current monochrome front display on the GoPro Hero 8 Black, or to displayed information like battery life, recording time, video settings, and so on. But we're sure that this is surely a way for GoPro to attract more customers.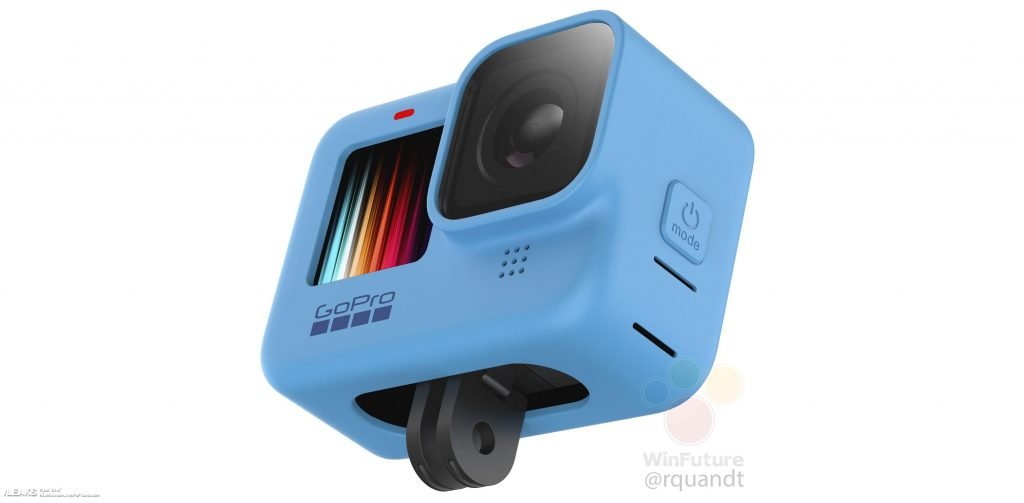 GoPro Hero 9 Black to support 5K in future
Some other rumours and leaks point towards the features of the GoPro Hero 9 include the ability to support 5K video in the future and also fold-out mounting arms on the bottom which allows it to attach to mounts without any extra housing or accessories. There's still no word on GoPro Hero 9 Black launch, but according to the clean renders we're seeing, it seems like it will be launching soon.