Nvidia RTX 3000 line on Shortage
Nvidia RTX 3000 graphics cards are in a critical stage as not only there lacking general availability, there is also a recent surge in the prices of taxes on Chinese imports. And as if this was not enough there is an increase in the market value of Bitcoin and Ethereum which has created more demand. But Nvidia is not sitting on their back as they are also creating their strategies by addressing the latter issue which is Ampere-based crypto-mining cards.
Bitcoin Price Hike
The shortage of Nvidia RTX 3000 has increased as the bitcoin value has hit the $40,000 mark a few weeks ago. This shortage is also affected by the 25% tax taken on the imports from China. Although mobos and GPUs were under the bracket of exemption from the import taxes back in September which expired without renewal last year's end. This raised the prices of the cards of EVGA, Asus, and Zotac.
Nvidia RTX 3000 Price Hike?
This may result in the raising of prices of the RTX 3000 line which contrasts with gamers' experience of offering excellent performance at such a lower price. This is not the first time that such demand has been generated as back in 2017 when the crypto values soared, prices of graphic cards were also raised.
And Nvidia is also prepared with the current situations as Colette Kress, the company's SFO in the 19th Annual J.P. Morgan Tech/Auto Forum Conference stated that if the demand for crypto began to be of the noticeable amount then they will restart their CMP product line to satisfy mining demand.
CMP is the product line that is dedicated GPUs which don't have displays that are useless in mining. This will help gamers to get more RTX 3000 products, but they need solid evidence of demand from the miner's list.
Company unknown of Demand Sector
As their records don't disclose where the demand is coming from, are from gamers or miners, is still not known. So Kress added that the mining sector is not a big contributor to their sector and gaming is their mainline for which the current supply is more than enough.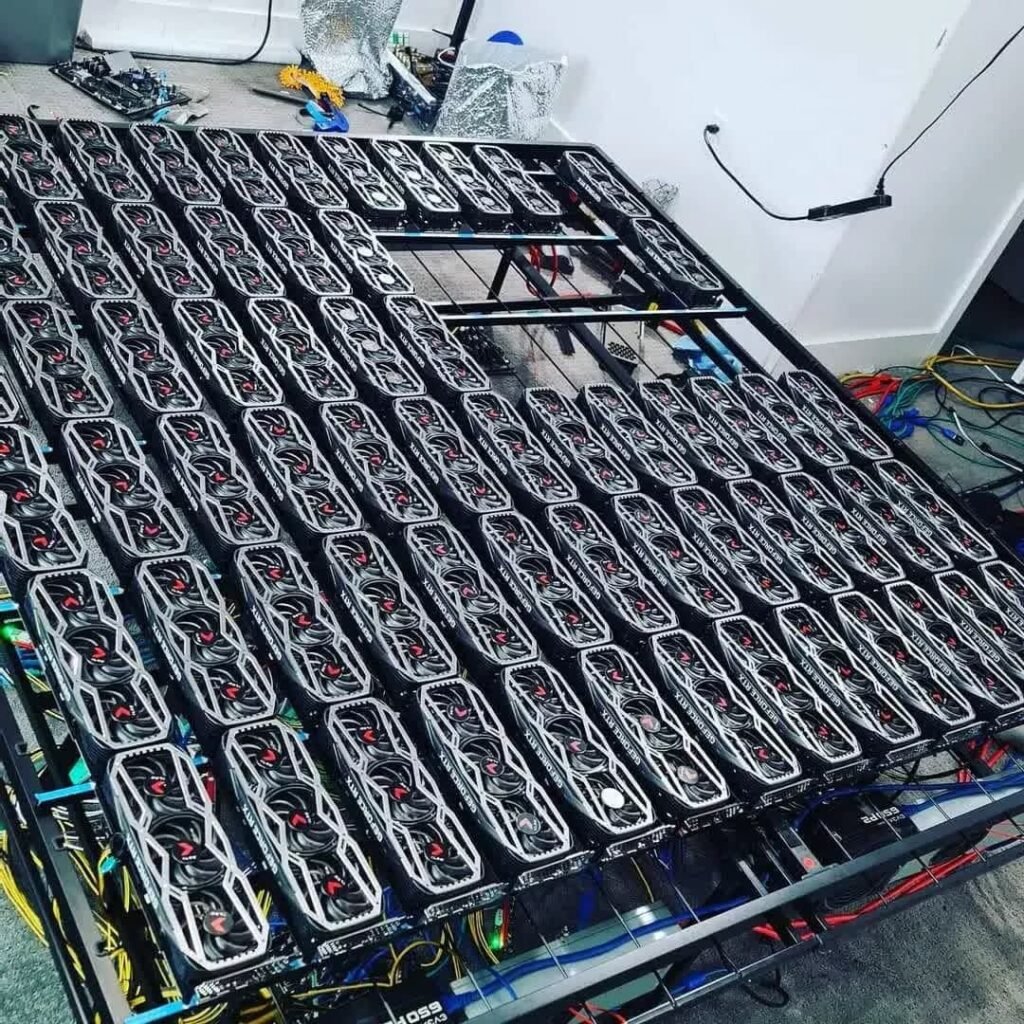 Although we might have a miner that made use of 78 RTX 3080 cards which would have cost around $93,522 with each costing $1,199. The company has however warned their lovers by saying that supply will be leaned until April.