Want to Ride your Peloton Fitness Bike and Play a Game? Then this newly announced in app video game tentatively called Lanebreak from Peloton, the fitness bike creator, might just for you.
As reported by TheVerge, Peloton is to enter the video game business, with an in-app video game Lanebreak (name is still subject to change), a rhythm-based video game, which will only be available to Peloton bike owners and subscribers. In this players are challenged to match and sustain their resistance or rhythm in accordance with cues on the tablet to get the highest possible score.
It will allow riders to change their cadence and resistance according to their goals and will control an on-screen rolling wheel. Players can set the difficulty level, the type of music they want during exercise, and also the duration of the track before starting according to their needs.
Lanebreak is not available yet but is expected to open up to a members-only beta test later this year with a launch expected in ealry 2022. Lanebreak is going to have some similarities with Mario Kart's "Rainbow Road" track, where the players are trying to stay on track in an outer space setting.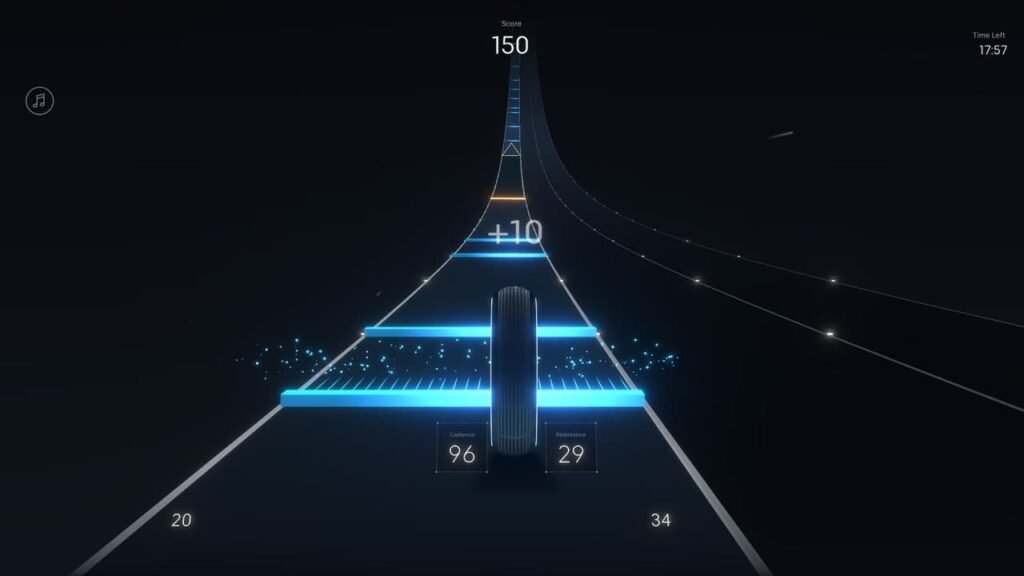 In Lanebreak, instead of controlling you have to focus on your pedaling to make your tire move to meet your goals. Challenges and ways to increase points are:
Pickups means how long you are in the lane that the game commands.
Streams, based on your cadence.
Breakers, based on your energy output.
Peloton describes the game as a "music-based experience to ahecive the daily fitness goal," for the people who prefer a gamified version of spinning instead of instructor-led classes, and states that "the work in progress, we are testing with Members now, and the mechanics are not yet final."