During the late '90s there was a trend of using egg-shaped virtual pets known as Tamagotchi. And after nearly two decades of heyday Tamagotchi is now back, with two brand new R2-D2 Tamagotchi, As the name suggests both are based on astromech R2-D2 from the Star Wars Universe. The new Tamagotchi comes with two games and seven locked games. It will surely be available in the market on November 11, 2021, with pre-orders now live. 
R2-D2, a fictional droid in the Star Wars Universe has now become the first official droid Tamagotchi virtual pet and you can take it with you anywhere you want in your pocket. The new R2-D2 Tamagotchi was announced on the Star Wars website by sharing some of the pictures and it is going to be available from 11 November onwards to users. 
R2-D2 Tamagotchi is in an egg shape with a keychain. It will be available in two colors: the first is with a white base and blue detailing similar to the droid's on-screen appearance and the second is with a blue base and white detailing.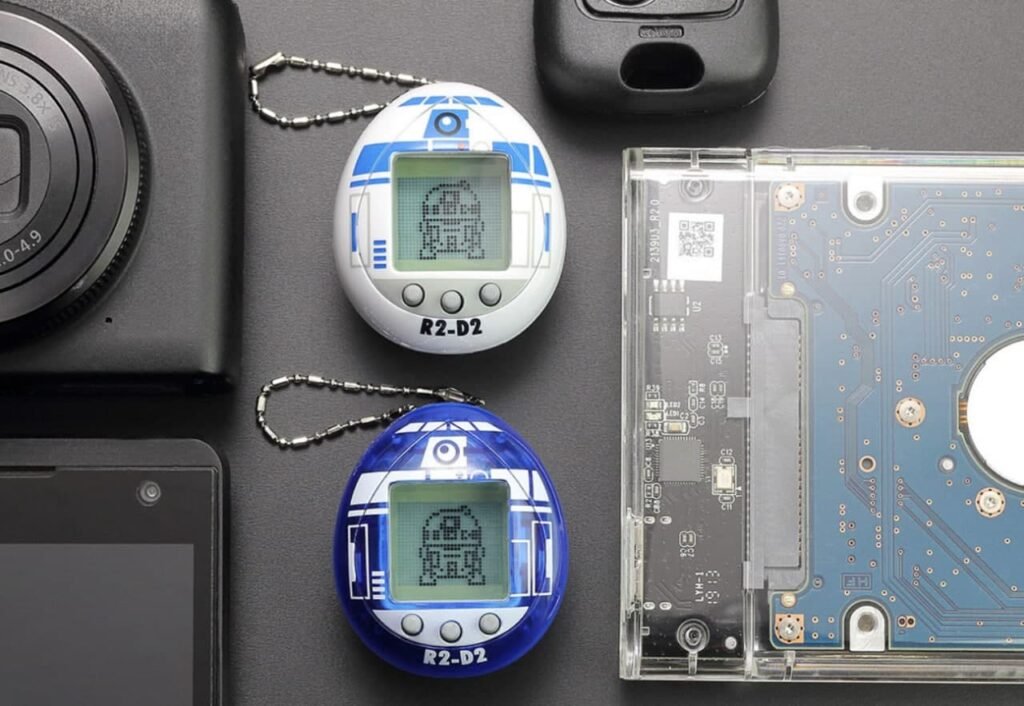 R2-D2 Tamagotchi providing access to 19 skills that the user can teach to the droid, two games: holochess and firefighting, and additional seven games that can be unlocked according to Lucasfilm. And it is using a 24/30 pixelated LCD display and three buttons to teach 19 skills. You can see some of the companions of droids from Star Wars are BB-8, C-3PO, and Boba Fett during playing games. 
If you ignore or neglect R2-D2 it will not die but will eventually result in it getting dusty and, potentially, in Jawas taking it away. So make R2-D2 happy by charging and cleaning it. 
After two decades Tamagotchi toy is coming which is pulling the attention with preorder starting from at 9 pm P.T. on Monday costing for $19.99.