Royole, which released the world's first foldable phone in late 2018, has now unveiled the world's first micro-LED-based stretchable display technology (via Android Authority). According to the company, the technology is "compatible with industrial manufacturing processes," so the first devices with Royole's stretchable micro-LED displays could be available soon.
Royole's stretchable display prototype is a 2.7-inch micro-LED display screen of 96 x 60 pixels that can be bent and twisted in several ways. It can be used in spherical forms for globes or maps, integrated into smart clothes and fabrics, or used in translucent OLED solutions for items like car windshields or sunglasses, according to the company.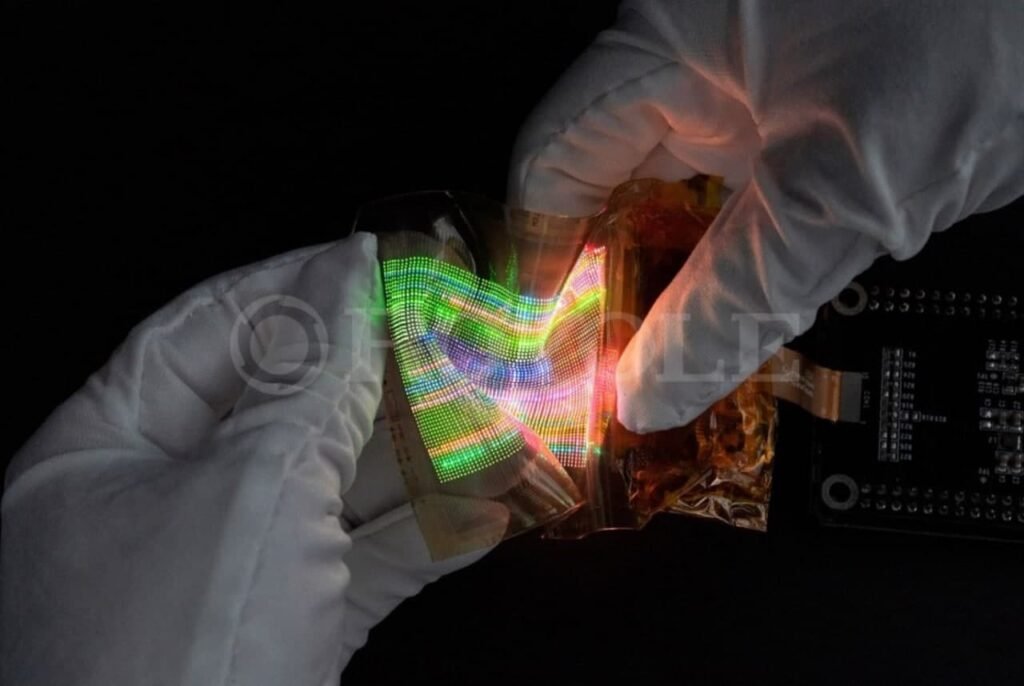 While Royole claims that the show is "capable of 130% stretchability," there are limitations: it can only flex at a convex angle of up to 40 degrees. Micro LEDs were chosen for the new stretchable display because of their "ultra-low aperture ration and clear encapsulation," according to the manufacturer, and they "provide enough space for stretchable pattern designs" that would be difficult to accomplish with AMOLED or LED displays.
Dr Bill Liu, Founder, Chairman, and CEO of Royole, said in a statement: "Royole continues to lead in flexible innovation, with stretchable technologies marking the next frontier in technical progress that will enable unprecedented applications and form factors across augmented and virtual reality, wearable electronics, biomedical applications, vehicle design and beyond."
There's no news about whether or not these stretchable screens will be available in real-world products, or whether we'll see similar technology from other display makers. However, Royole has a track record of being the first to market with new display technology, having introduced the first smartphone with a flexible, foldable AMOLED display a few years ago. It was simply not a decent foldable phone.