Sabrent's new external SSD promises more speed and storage
Any user who frequently transfers huge files between a desktop and a laptop computer wants the fastest external storage available. With slow interfaces and storage solutions, moving large data can take a long time. And that's why Computing accessory maker Sabrent has launched a new Rocket XTRM-Q 16TB external SSD which comes in an aluminum case (SB-DXMQ-8X2) and offers 2.7GB/s read speed.
This 4.5″ long, 2.56″ wide, and 0.68″ high drive includes an integrated temperature and health monitoring system, as well as magnetic fasteners that can be opened without the use of any tools. It has a rubbery case on top for further protection.
The external storage device does not get power from the computer; a power adapter is required and included. A pair of 8TB discs are housed inside the metal container, providing a whopping 16 TB of total additional storage.
Sabrent's new SSD provides flexibility to user
Each of the 8TB drives may be utilized alone or linked together using software to form a single big drive. While transferring the same data to both discs, the drives can be set up in a RAID 0 configuration for maximum performance or a RAID 1 configuration for data security. JBPD/SEQUENTIAL is supported, and it writes data to the first disc until it is full, then to the second disc.
The Rocket XTRM-Q's main feature is its jaw-dropping speed. Single SSD rates of up to 1400 MB/s are supported, with RAID 0 speeds of up to 2800 MB/s. The drive also has a Thunderbolt 3 controller and is Thunderbolt 3 native. The drive has received complete Intel certification to use Thunderbolt 3 technology, and the maker claims it is one of the few that has received full Microsoft certification.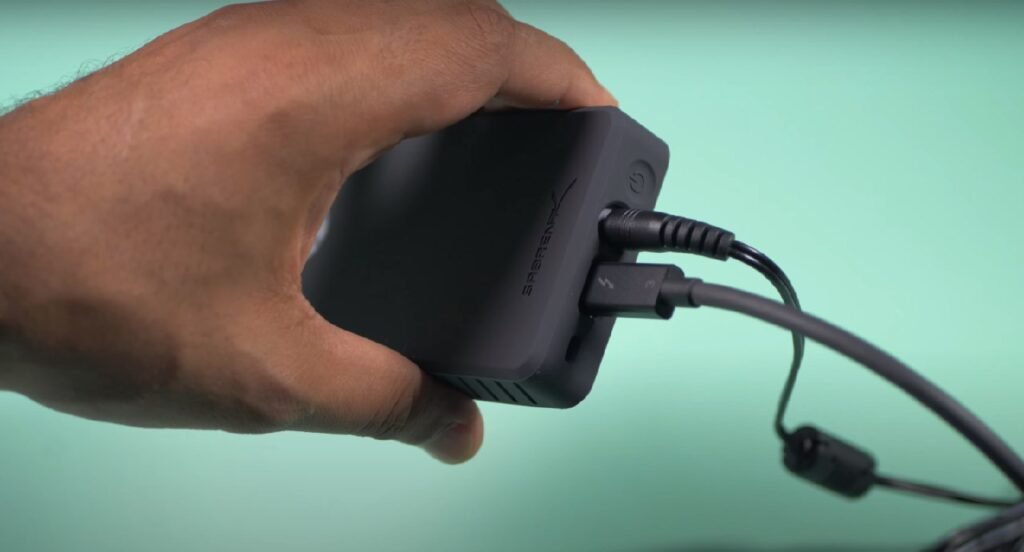 While the Rocket XTRM-Q's performance and durability are outstanding, its pricing may surprise you. Rocket XTRM-Q is priced at $3299.99 according to the manufacturer. But you can buy it from Amazon for a reduced price of $2899.99.