Images of unreleased Sony WF-1000XM4 earbuds have leaked online revealing a brand-new design for the long-awaited earbuds.
Posted by Reddit user Key_Attention4766 on Imgur, spotted by The Walkman Blog, these photos are reportedly the images of earbuds' packaging box sleeve, which shows a major design overhaul in comparison to the current WF-1000XM3, along with 6-hour battery life and the return of active noise cancellation (ANC).
Being an unverified leak, we recommend you to take these photos with a grain of salt. As The Walkman Blog says, "leaked photos of the WF-1000XM4 doesn't match the typeface used for previous Sony earbuds packaging."
However, the photo giving info about battery life uses the same typeface and graphic as used in the WF-1000XM3 packaging. With having a Hi-Res Audio badge next to it, which the WF-1000XM3 box doesn't have. Indicating that it's not just a cropped photo of the old model.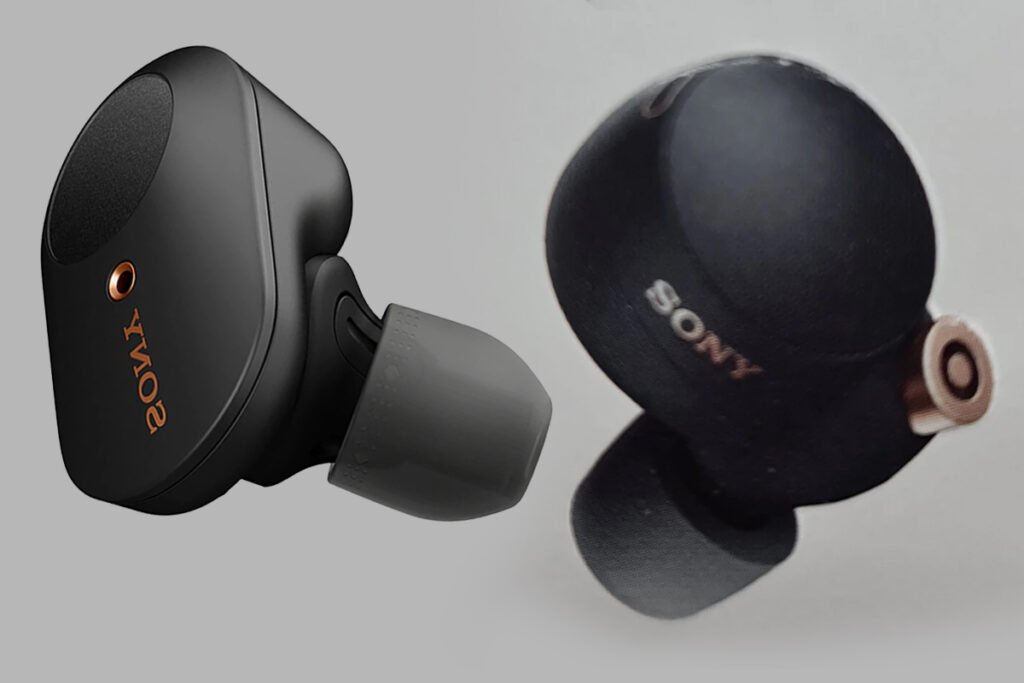 Now some details which can be seen in the above photos. Starting with the logo placement, which is a bit strange as after inserting the buds in the ears it would be difficult to see the logo, the ear tips also look different from the WF-1000XM3 tip and appears to be made of memory foam. An oval-shaped hole can also be seen that looks which could be a USB-C charging port.
Now the mystery golden cylinder which could be an external microphone dedicated to the active noise-canceling. Which makes sense as Sony makes some of the most popular noise-canceling headphones in the market. Taking about the battery life which is written to be of 6 hours with an additional 18 hours in the photos.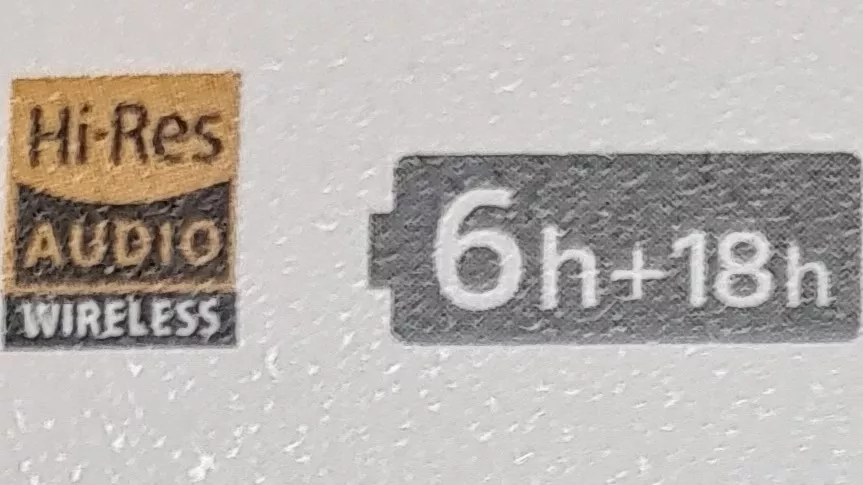 We can't say that all of the above info is correct and that the Sony WF-1000XM4 will look just like this. But keeping Sony's previous products in mind the WF-1000XM4 will be a tough rival for its high-end competitor AirPods Pro and other popular earbuds in the market.