Twitch Leak – Source Code
An unknown hacker appears to have exposed Twitch source code, including streamer compensation records.
The Twitch community has been described as a "disgusting toxic quagmire" in a 126GB torrent posted to 4chan. The leak's goal is to "increase disruption and competition in the online video streaming industry."
The leak is authentic and reported by VGC, and Twitch is aware of the security violation.
What all got Leaked?
Data including the site's source code, and details on creator payouts were leaked, as well as information on the company's mobile, desktop and console clients.
The leaked Twitch data reportedly includes:
Twitch's whole source code, with comment history "dating back to its early beginnings"
 2019 payment reports for creators
Twitch clients for mobile, desktop, and console
Twitch uses proprietary SDKs and internal AWS APIs.
"Every other property owned by Twitch," such as IGDB and CurseForge
Amazon Game Studios' Vapor, a Steam competitor that has yet to be released.
Internal Twitch 'red teaming' tools (designed to improve security by having staff pretend to be hackers).
The torrent is said to show how much money the platform's top streamers made from payouts between August 2019 and September 2021, with some channels earning as high as $9.6 million.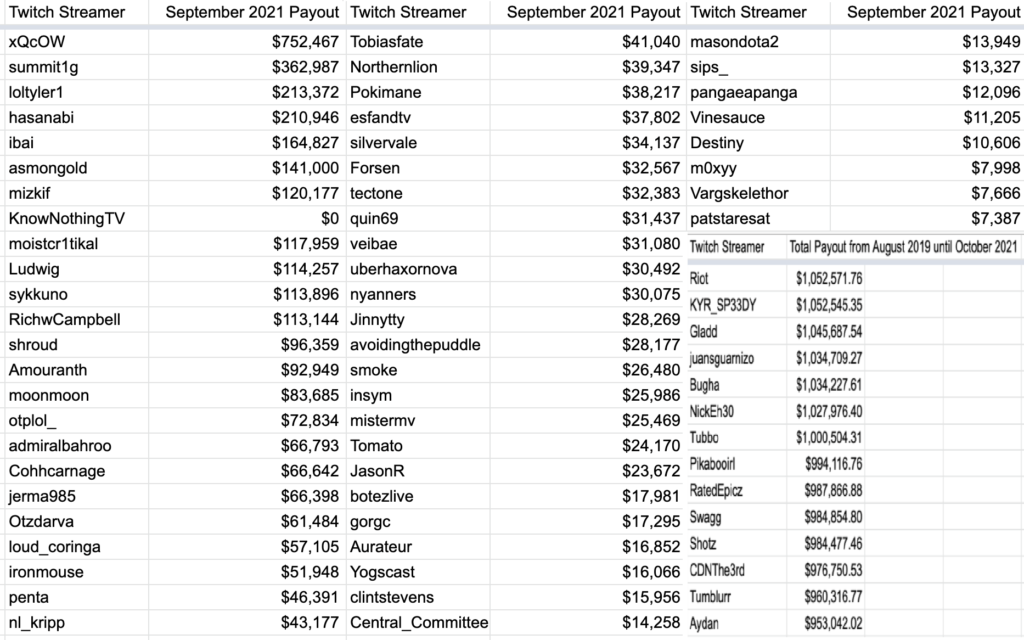 Information on Twitch's other properties, such as IGDB and Curseforge, as well as an undisclosed Steam competitor called Vapor that Amazon is rumoured to be working on, was also given.
Guide to Change Password
As a result of the incident, credentials may have been compromised and users should reset their passwords as soon as possible. To begin, go to Twitch and sign in using your current login and password. Second, go to Settings by clicking on your avatar in the top-right corner. Third, select Security and Privacy, then "Change Password" from the drop-down menu. Finally, a good rule of thumb is that passwords should be long, contain both upper and lower case characters, include numbers, and include special symbols (such as $ or &). The users can opt for two-step authentication in Security and Privacy Settings.  
Twitch has been working to improve security on the platform, including introducing phone verification to chat and more detailed email security options. The improvements were implemented in order to address the site's recurring problem with hate raids.